Dunkirk Lighthouse and Veterans Park Museum
Introduction
Constructed in 1826, the Dunkirk Lighthouse and Museum is a beautiful, operational lighthouse and museum of military memorabilia and artifacts. With tours given daily, this historical landmark rich in history and beauty is a must see for all history enthusiasts. It was added to the National Register of Historic Places in 1979. Its continued use today adds to its uniqueness as modern technology has largely replaced old lighthouses as navigational aids.
Images
The Dunkirk Lighthouse was built in 1826 and continues to operate as a navigational aid.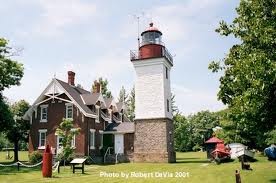 The museum features numerous items on display including uniforms and photographs.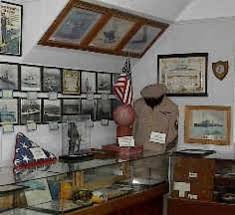 Backstory and Context
The Dunkirk Lighthouse and Veterans Park Museum is a wonderful attraction for military and veterans affair enthusiasts as well as lighthouse aficionados. Established in 1826, the lighthouse has been around for centuries. The current lighthouse was first lit in 1875. The tower actually operates with its original lens that was installed in 1857 and is still in use today. There are only about 70 such lenses that are still in use in the United States today.

It also has a veterans museum and gift shop on the property. The museum is a tribute to the veterans in the area who have served and fought for the country. It has a terrific collection of archives, memorabilia and artifacts from our nations great and powerful military.

The Dunkirk Lighthouse and Veterans Park Museum is a wonderful destination for people of all ages who have an interest in honoring our great military veterans or have an interest in a beautiful, iconic lighthouse. Its also rumored to be haunted and "ghost tours" are given at dark during the warmer months for a bit of added fun.


Sources
"History of the Dunkirk Lighthouse." U.S. Lighthouses. Accessed February 4, 2015. https://www.us-lighthouses.com/displaypage.php?LightID=100.
Additional Information