Virgil Hickox House
Introduction
Constructed in 1839 for the family of Springfield businessman Virgil Hickox, this historic house later became the location of a speakeasy. Hickox helped bring the railway to Springfield and chaired the Illinois Democratic Committee for twenty years, including aiding in the successful 1858 senate campaign of fellow railway investor, Stephen A. Douglas. After serving as an underground speakeasy, the former home later served as a legal tavern where politicians regularly gathered to discuss state politics.
Images
This historic structure dates back to 1839 and was home to railroad investor Virgil Hickox.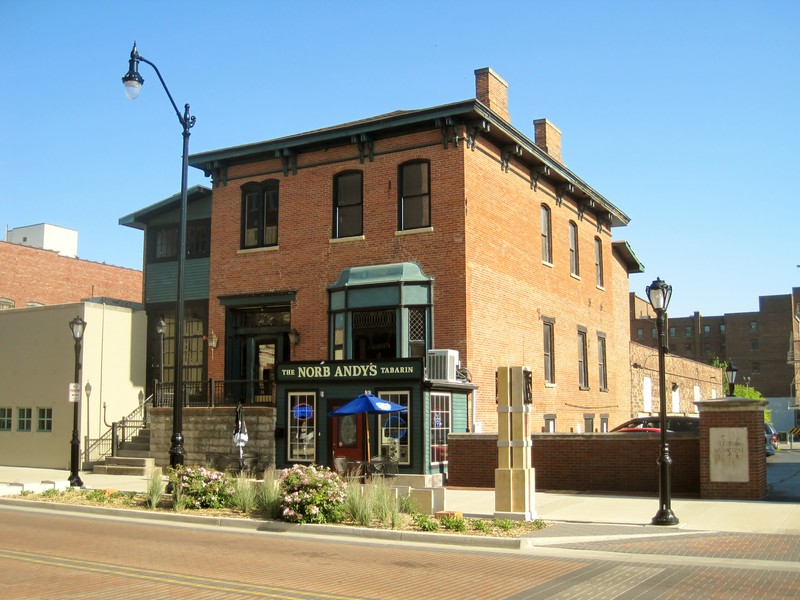 Backstory and Context
The house, built in 1839, was the home to prominent Springfield businessman Virgil Hickox (1806-80). Hickox also lived a highly influential political life, including serving as the Illinois Democratic Party chair and managing the successful 1858 Senate campaign of his close friend, Stephen Douglas against Abraham Lincoln.

Hickox arrived in Springfield in the early 1830s after growing up in New York, along with his brothers, Horace and Addison. He made his money as the owner of a general merchandise store, the Hickox Mill, a lawyer, banker, and railway investor. In fact, from 1851-71, he proved integral in organizing and managing the Chicago & Alton Railroad,
Though he operated functionally as a Democrat, many ascribe his beliefs to that of a modern-day Libertarian. He professed that the U.S. should not own property outside of military purposes, and advocated for the abolishment of the federal post office. He also wrote that men and women should adhere to the Biblical principle that men and women should work six days, but rest on the seventh.
In fact, though he helped Douglas, he also worked closely with Abraham Lincoln. Numerous documents exist that note of Lincoln's respect for Hickox, and several books are written about Lincoln include references to Hickox's relationship with the Civil War president.
The home underwent many alterations and renovations, both when he lived there and after his death in 1880 when the family left the premises. In 1895, the house served the Sangamon Club, the city's first, private men's business and dining club. During Prohibition, a speakeasy operated in the house, which transitioned to Norb Andy Tabarin pub -- many politicians frequented the establishment through the late twentieth century,
Sources
The Gilder Lehrman Institute of American History. "Douglas, Stephen Arnold (1813-1861)
to Virgil Hickox." Accessed October 1, 2017. https://www.gilderlehrman.org/collections/e191507b-f64f-4c6e-9e33-544313168978


Scully, Nanchen O. "Nomination Form: Virgil Hickox House." National Register of Historic Places. July 10, 1981. http://gis.hpa.state.il.us/pdfs/201374.pdf

"Virgil Hickox." Sangamon County Historical Society. October 13, 2017. http://sangamoncountyhistory.org/wp/?p=2102.



Additional Information