Standin' On The Corner Park
Introduction
Standin' On The Corner Park (or "The Corner") in Winslow, Arizona was made to commemorate the famous line in the Eagles hit single "Take it Easy". It consists of a mural, a statue of a man holding a guitar, and a red flatbed Ford at the curb year-round. It is located on the corner of Second and Kinsley Ave, off of Historic Route 66.
Images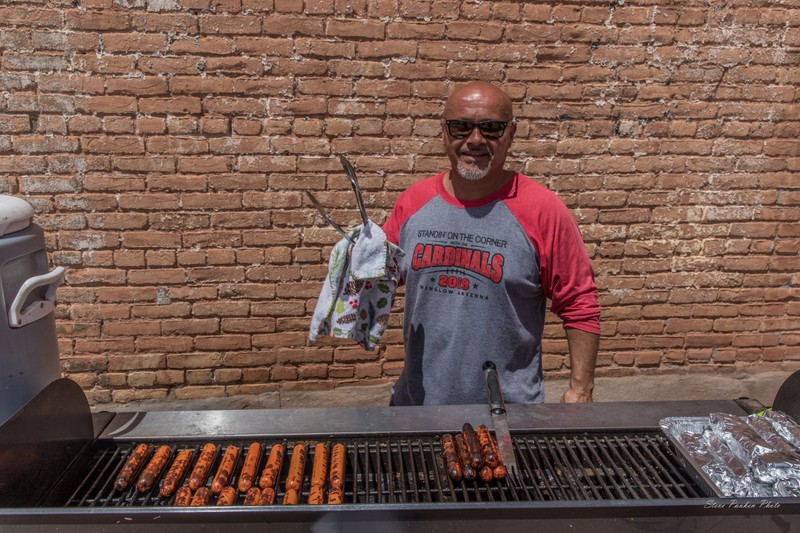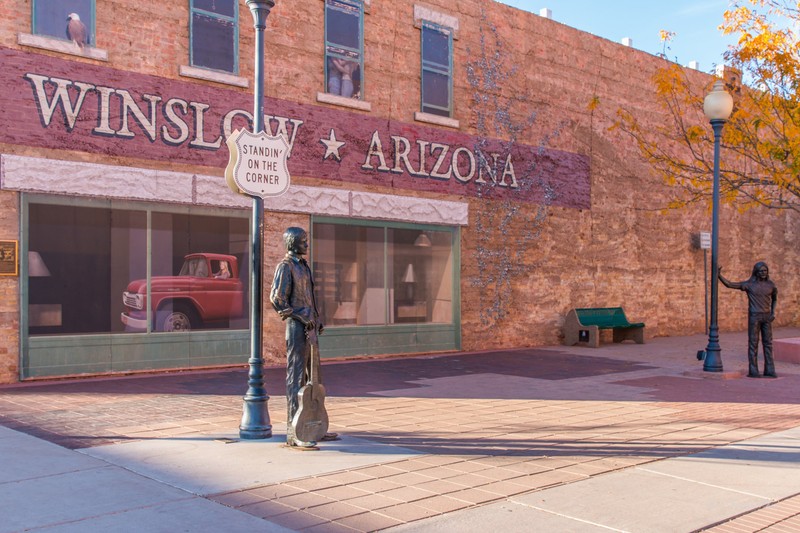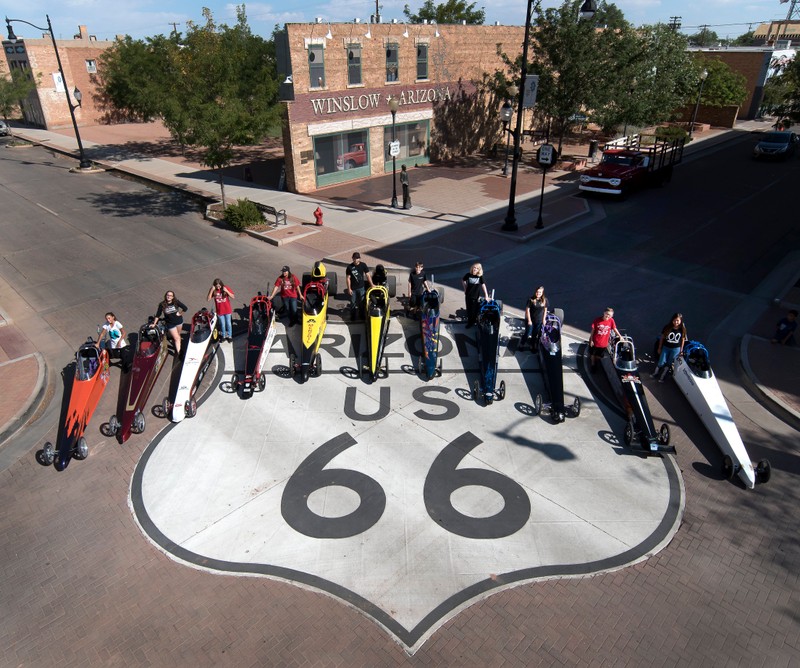 Backstory and Context
Released on May 1, 1972, The Eagles first single "Take it Easy" included the famous lines, "Well, I'm standing on a corner / in Winslow, Arizona / and such a fine sight to see / It's a girl, my lord, in a flatbed Ford / slowin' down to take a look at me." Three decades later, Standin' on the Corner Park was created.
During the 1960s, Winslow, AZ was a bustling town, thanks to its proximity to Route 66. However, after the construction of Interstate 40 in the late 70s, Winslow suffered economically and culturally, as several of the family-owned businesses began to close.
In 1997, the Standin' on the Corner Foundation began conceptualizing the park. They accepted hundreds of submissions from local artists, and eventually settled on a statue and a mural. "The Corner" was officially dedicated on September 10, 1999.
The Corner is also home to the annual Standin' on the Corner Festival, which honors The Eagles, Historic Route 66, and classic rock in general.
Sources
The Corner, Standin on the Corner Foundation. Accessed September 29th 2020. https://standinonthecorner.org/the-corner/.
Image Sources
https://standinonthecorner.org/the-corner/

https://standinonthecorner.org/the-corner/

https://standinonthecorner.org/the-corner/

Additional Information