Rapelye's Mill (1652-1875)
Introduction
Rapelye's Mill, also known as Coe's Mill, was a gristmill built in 1652 by Captain John Coe. Coe was a settler who came to America from England with his father, Robert, in 1634, when he was still a kid. After Coe established the mill, it served the people of Newtown for the next two hundred years. The mill lasted until 1875. In the final years of its life, the mill served as an inn. After the mill was torn down, a highway, the Long Island Expressway, was built over the former location of the mill, along with two gas stations. A state historical marker with a single sentence about the mill once stood at the corner of Horace Harding Expressway and Colonial Avenue, but today, that sign is gone and there is no physical marker of the former mill.
Images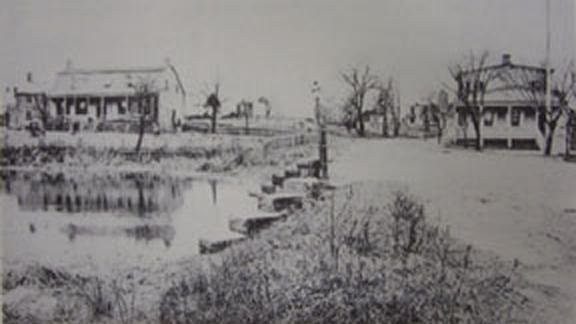 Last Known Picture of the Mill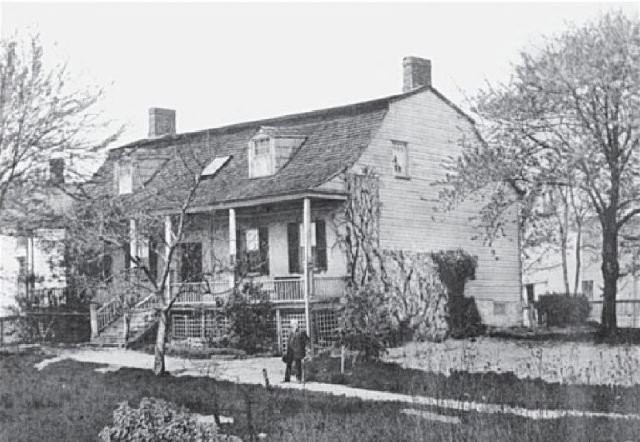 Where the Mill Once Stood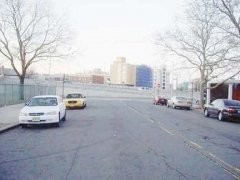 Backstory and Context
Captain John Coe was born in Boxford, England sometime before August 20, 1625, which was the day he was baptized. Coe came to the New World in 1634 with his father, Robert, and two of his brothers aboard the ship Francis. Robert brought his family to New England after facing religious persecution in England for his Puritan beliefs, which was a decision many Puritans faced at the time. He arrived in Massachusetts originally. However, Robert eventually took his family to Connecticut where he helped establish a plantation. After several disputes with Church officials in Connecticut, Robert decided to move to Long Island, eventually making his way to Mespat, which would become Newtown in 1665. After helping establish Newtown, Robert again moved in 1656, helping establish another community in New York called Jamaica.

Unlike his father, John Coe spent much of his childhood growing up in the New World. While Robert moved around Massachusetts and Connecticut, John obtained land in Long Island, where he eventually had over one hundred and fifty acres. However, in 1652, John decided to move to Newtown with his father. Among other improvements to the community, John opened a gristmill near Flushing Creek, which provided grains for the people living in Newtown. John continued to serve the community of Newtown in different capacities, including as a deputy and captain for the English against the Dutch, until his death around 1693.

The gristmill remained in operation long after John Coe's death, standing as a structure until 1875. For the last ten years of its life, the mill served as an inn. After the mill was torn down, the marshes around it were filled in, and in 1930, an expressway was built over the former site of the mill. The expressway was eventually renamed the Long Island Expressway. Today, the site of the mill is completely unrecognizable.
Sources
Kadinsky, Sergey. "Coe's Mill, Queens." Hidden Waters Blog. 5/24/16. Accessed Web, 9/28/17. https://hiddenwatersblog.wordpress.com/2016/05/24/coes-mill-queens/.

"State Historic Markers in New York City: Park 2." Forgotten New York. 3/17/13. Accessed Web, 9/28/17. http://forgotten-ny.com/2013/03/state-historical-markers-in-new-york-city-part-2/.

Kadinsky, Sergey. "Horse Brook, Queens." Forgotten New York. Accessed Web, 9/29/17. http://forgotten-ny.com/2008/03/our-mr-brook-sergey-kadinsky-follows-the-former-horse-brook/.

Kadinsky, Sergey. Hidden Waters of New York City: A History and Guide to 101 Forgotten Lakes, Ponds, Creeks, and Streams in the Five Boroughs. New York, New York. The Countryman Press, 2016.

Bartlett, J Gardner. Robert Coe, Puritan: His Ancestors and Descendants, 1340-1910, with Notices of Other Coe Families. Boston, Massachusetts. Private Circulation, 1911.

Additional Information