Woodland Opera House
Introduction
The original Woodland Opera House was destroyed by fire in 1892 only a few years after it opened. The existing structure opened on the same site in 1896 and was a popular venue for musicians, singers, and actors in the early years of the twentieth century. After being boarded up for most of the 1900s, the opera house was purchased by the Yolo County historical Society in 1971 and restored.
Images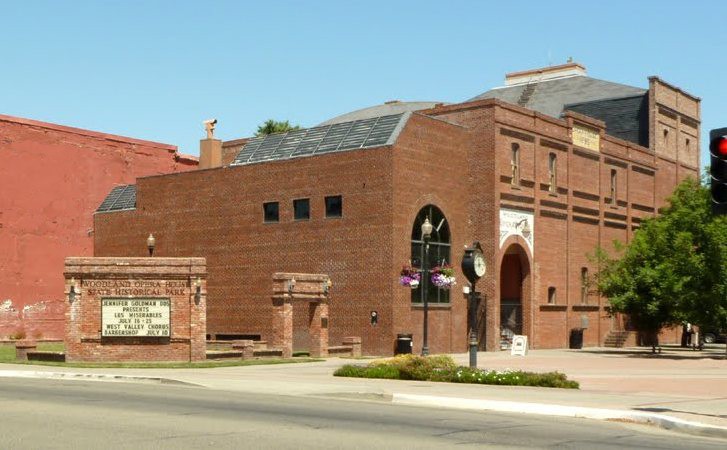 Backstory and Context
The Woodland Opera House has a curious history in that for most of its existence, it was closed. The building opened in 1896 on the site of an earlier opera house which had been destroyed by fire. From that point until the early 1910s, the opera house drew some of the leading performers of the day, including John Philip Sousa and his band. The venue hosted not only musical acts, but theatrical performances as well. Hundreds of touring companies appeared there.
By the early 1910s, however, the growing popularity of films led to the closure of the opera house in 1913. From 1913 until 1971, the building was closed and boarded up. In 1971, the Yolo County Historical Society purchased the building out of fears that it would be demolished otherwise.
The Yolo County Historical Society gave the building to the state of California and in 1976, it was declared a state historical park and was restored over the course of seven years. Since 1989, when the restoration was completed, the opera house has regularly hosted live entertainment. It is listed on the National Register of Historic Places
Sources
History. The Woodland Opera House. Accessed September 27, 2017. http://www.woodlandoperahouse.org/Pages/History.aspx.