Old Town Alabama
Introduction
Old Town Alabama is an outdoor museum comprised of 50 historic homes and other structures encompassing a six-block area in downtown Montgomery. Each has been restored by the Landmarks Foundation of Montgomery, which was founded in 1967. The museum is centered around the 1850 Ordeman House, the first structure the foundation purchased. Visitors can take self-guided or guided tours, and view demonstrations by museum staff. Various events are held throughout the year such as the annual book festival. Old Town comprises the Ordeman-Shaw Historic District, which is listed on the National Register of Historic Places.
Images
Old Town Alabama opened in 1971 a few years after the Landmarks Foundation of Montgomery bought the Ordeman House.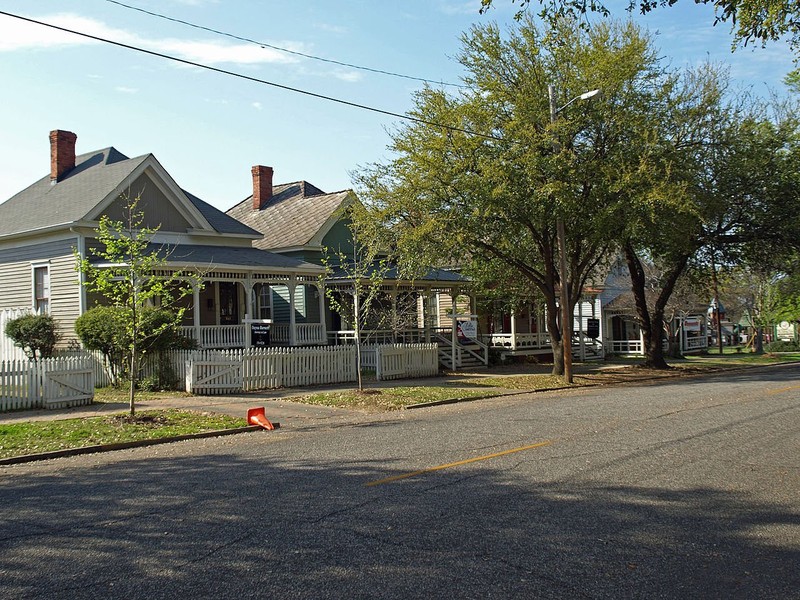 Backstory and Context
Construction of the Ordeman House, a Italianate-designed residence, appears to have started in the late 1840s but was completed in 1850 by its namesake Charles Ordeman, a German immigrant who had previously lived in Cincinnati. He made a living as an architect and civil engineer. After arriving in Birmingham he was hired as the city surveyor, and designed the city market, county courthouse, and Court Street Methodist Church.

The museum divides the neighborhood into themed areas. These include the Working Block, in which the buildings recreate 19th century working environments such as a Blacksmith's shop and print shop; the Living Block, which features a schoolhouse, doctor's office, a church, and also the Lucas Tavern which was a stopping point on the Federal Road—Marquis de Lafayette, French hero of the American Revolutionary War, stayed here on a country tour in 1825; and North Hull Street, which features structures of various architectural styles.
Sources
"About Us." Landmarks Foundation of Montgomery. Accessed September 23, 2017. http://www.landmarksfoundation.com/about-us.

Bernston, Ben. "Old Alabama Town." Encyclopedia of Alabama. August 10, 2009. Last Updated May 23, 2011. http://www.encyclopediaofalabama.org/article/h-2389.

Floyd, W. Warner. Ordeman-Shaw Historic District. National Park Service - National Register of Historic Places Nomination Form. May 13, 1971. https://npgallery.nps.gov/GetAsset/f628adf3-8c5e-4b3f-bedd-928b1c250553.

Photo: Chris Pruitt, via Wikimedia Commons
https://en.wikipedia.org/wiki/National_Register_of_Historic_Places_listings_in_Montgomery_County,_Al...