Union Station
Introduction
Built in 1909-1910, the structure replaced an earlier structure that was damaged by a flood. During its time as a train station, it was a central hub in Virginia up until 1971. Located along the northeastern edge of the Petersburg Old Towne Historic District, Union Station is now owned by the City of Petersburg and serves as a venue for meetings and events.
Images
Union Station, Petersburg, VA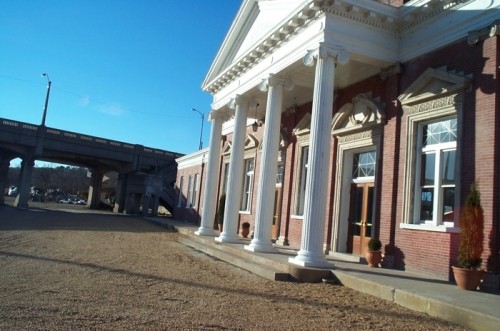 Union Station, Petersburg, VA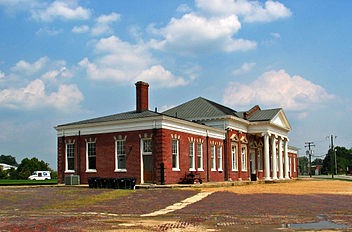 Backstory and Context
The elegantly detailed Colonial Revival structure was designed by the office of the Norfolk & Western Chief Engineer in Roanoke. Among its more striking features are the pedimented windows with oak-leaf pulvinated friezes.
The station remained in use as a railroad terminal until the formation of Amtrak in 1971, when passenger service on the Norfolk and Western's tracks ended. Petersburg railway passengers are now served at a station in Ettrick, Virginia, near Virginia State University.
Sources
National Park Service. "Petersburg Old Town Historic District." National Register of Historic Places Inventory-Nomination Form. Prepared by Virginia Historic Landmarks Commission staff. Washington, D.C.: National Park Service, 1980. http://www.dhr.Virginia.gov/registers/Cities/Petersburg/123-0097_Petersburg_Old_Town_HD_Final_Nomination.pdf
Norfolk & Western Historical Society Archives https://www.nwhs.org/archivesdb/selectdocs.php?index=sc&cid=16&id=5
Additional Information