The German Heritage Museum
Introduction
The German Heritage Museum displays German-American culture in the Cincinnati area. It shows the some of the contributions that German-Americans made to make Cincinnati what it is today. This museum used to be a log home that was built in 1840 by a German family. The old home was carefully dismantled and moved from its original location in Delhi, Ohio, to West Fork Park where it was faithfully reconstructed. The historic home is now a local heritage museum operated by the German-American Citizens League, an organization that offers traditional German celebrations and other cultural activities throughout the year.
Images
The German History Museum during the summer.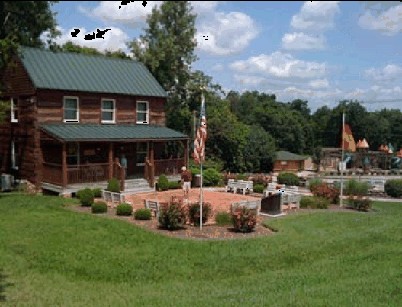 Kolping Saengerchor at the opening ceremony.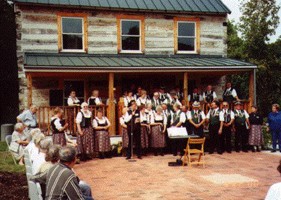 Memorial Stone Located in front of the museum.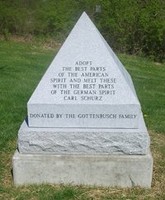 The Fiest Family in front of what is now the German Heritage Museum.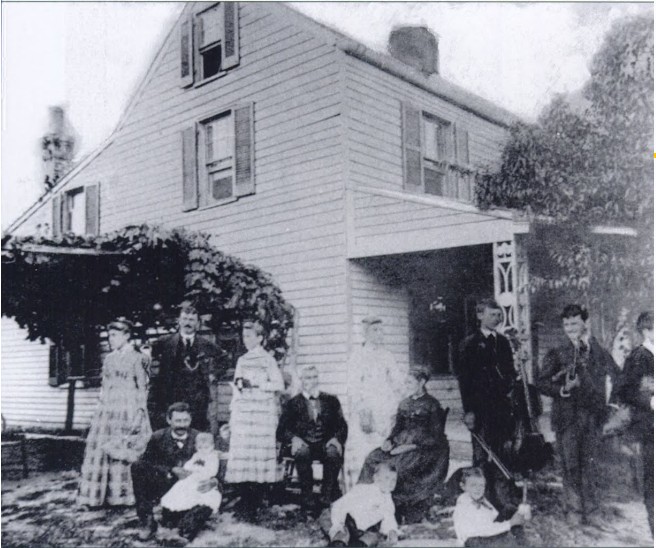 Backstory and Context
Cincinnati has always been a major gathering place for German immigrants. In 1788 the first Germans settled in Cincinnati. German-Americans played a crucial role in the development of the city.There are many monuments scattered around Cincinnati that shows the German heritage.

Cincinnati has been referred to as on point on the "German Triangle" due to how many German-American residents live there. At the beginning of the twenty-first century, it is estimated that half of Cincinnati's population was of German descent. Even with the high population of German Descendants, there was Anti-German hysteria during both of the world wars. This caused German heritage to be suppressed and any organizations to change their name to something not german related until the wars ended.

There have been multiple German societies formed throughout the years. The very first one was formed in 1819 and was called "Pionier-Verein" (German Pioneer Society). They organized a celebration for the anniversary of the establishment of Germantown, PA, the first all-German settlement. This celebration took place on October 6th and was originally called Pastorius Day, but later was known as German Day.
The German-American history museum was created to preserve the copious amounts of German-American history throughout the Ohio Valley. It was established by the German-American Citizens League (GACL) but is ran by the friends of the German Heritage Museum. This group is made up of volunteers and members that make donations and will work at the museum.There is also many educational programs and activities that take place here.
The building the museum is currently in was the home of the Philip Fiest Family. When Phillip Fiest was 20 he Immigrated from Germany in 1854. He met his wife, Caroline Bosch in 1859.They bought 22 acres of farmland and started a family there. Philip and Caroline had 11 children total, four daughters and seven sons. The log home was estimated to be built around 1840.
Sources
The German History Museum. German American Heritage Museum. Accessed September 25, 2017. http://www.gacl.org/museum.html.

Mersch, Christine. Delhi: Cincinnati's Westside. OH. Arcadia Publishing, 2005.


Additional Information