Stono Rebellion
Introduction
An Angolan slave known as Jemmy led the largest slave rebellion in the 13 American Colonies at this location on Sunday September 9, 1739. By the end of the rebellion, 44 Black and 21 white colonists lay dead. In response, South Carolina passed a law that banned the importation of slaves into the colony for ten years and required all white men to carry weapons and police the enslaved population. There is a marker commemorating the rebellion on Savannah Highway (U.S. 17) just south of Wallace Creek.
Images
http://www.xtimeline.com/evt/view.aspx?id=613834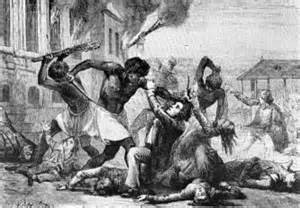 http://crescentspeak.com/gabriel-prosser-denmark-vesey-nat-turner-and-more-Blackhistoryhighlights/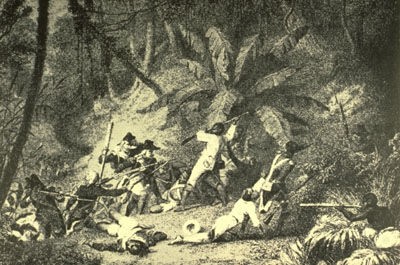 Peter H. Wood, The Invisible War: African American Anti-Slavery Resistance from the Stono Rebellion through the Seminole Wars-Click the link below for more information about this book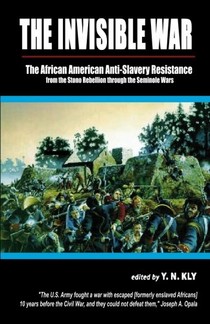 Backstory and Context
The timing of the rebellion was inspired by several factors. First, the Spanish issued a proclamation to slaves who escaped from the English colonies to Florida that promised the slaves land and freedom. Secondly, white authorities had recently passed the Security Act, law that required all white men to carry weapons with them at all times due to fear of a possible slave rebellion.
The rebellion started when 20 slaves gathered at Stono River. From there they went to a weapons shop, took the weapons, and killed the shopkeepers. The slaves continued finding and killing whites all but one of the whites that they encountered. The one white they spared was an innkeeper whom was known to treat slaves fairly.
The rebel force grew to around 50 before a white colonial militia surrounded the rebels and forced them to surrender or flee. Over the next six months, white authorities believe that they successfully identified, captured, and killed all but one of the slaves who participated in the Rebellion. The colonial government responded by passing the Negro Act. This act placed severe restrictions on slaves. Henceforth, slaves were not allowed to gather in groups, grow their own food, earn money, or learn to read. A portion of these restrictions already existed but they were much more strictly enforced after the Stono Rebellion.
Sources
http://www.pbs.org/wgbh/aia/part1/1p284.html
Additional Information