Douglaston Club
Introduction
The Douglaston Club was built in 1819 by Wynant Van Zandt who purchased the peninsula estate that it sat on in 1813. Van Zandt helped develop this area in Queens by adding roadways between towns and even funded the building of a church for the community there, which was called Zion Episcopal Church. George Douglas, who already owned land south of Van Zandt's property, bought the estate in 1862. His son, William, received the property after his father's death. Douglaston gets its name from the Douglas family. The Douglas family sold the property to a real estate company in 1906, who developed the area into a suburban commuter neighborhood. The Douglas Mansion, after serving as an inn for many years, became the Douglaston Club in 1921.
Images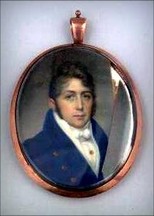 Backstory and Context
Douglaston was once a peninsula of Little Neck occupied by Matinicoc Indians when European settlers first started to arrive in the New World. These settlers, both Dutch and English, built colonial towns and villages around Douglaston, called "Little Madman's Neck" at the time, in areas such as Mespat, Jamaica, and Flushing. Then, in 1656, Thomas Hicks was given "Little Madman's Neck." Subsequently, Hicks forced the Matinicoc Indians out of the area.

The area known today as Douglaston was made part of Flushings when Queens County was established in 1683. Most of the land in Douglaston, and Flushings as well, was used as farmland at this point in its history. However, the American Revolution changed the landscape as most of the farms and surrounding forest were destroyed during the battle of New York and later occupation by the British. Though much of the land was converted back to farmland after the war, construction of new roads and railways followed, which helped connect the communities of Queens and New York as a whole. This would later help set up suburban development across Queens.

In 1813, Wynant Van Zandt III acquired land in Flushings that included the Douglaston Hill Historic District. Van Zandt had made his fortune as a New York City merchant, even serving his community as a city alderman before moving to Little Neck after retirement. In Little Neck, Van Zandt lived out his life as a gentlemen farmer. To house his family, a mansion was built in 1819 on present-day West Drive. Van Zandt helped develop the area further during his time in Little Neck by building a causeway across a marsh connected to Flushings, and later, he provided land and money to build the Zion Episcopal Church.

After Van Zandt's death in 1831, his property was divided and sold to multiple buyers, including George Douglas, who purchased the water-front section of property. This property passed to Douglas' son, William Douglas, in 1862. William Douglas, known for hosting the wealthy elites of New York, held the property until 1906 when it was sold to the Douglas Manor Company. At this time, the Douglas Mansion, the Van Zandt Mansion before that, was turned into the Douglas Inn, and a farmhouse located on West Street became the Douglaston Country Club. The Club provided entertainment for the wealthy, which included golfing, dancing, and socializing. In 1921, the members of the Douglaston Country Club bought the Douglas Inn, turning it into a new members-only Club, which it remains to this day. The Douglaston Club includes tennis courts, dancing, bowling, and art, along with many other activities for its guest.


Sources
"Douglaston Hill History." The Douglaston and Little Neck Historical Society. Accessed Web, 9/24/17. http://www.dlnhs.org/neighborhoods/DouglastonHill/History.cfm.

"A Short History of the Douglaston Club." Douglaston Club. Accessed Web, 9/24/17. https://douglastonclub.memberstatements.com/tour/tours.cfm?tourid=50831.

Presa, Donald G. "Douglaston Hill Historic District Designation Report." NYC. 12/14/04. Accessed Web, 9/24/17. http://www.nyc.gov/html/lpc/downloads/pdf/reports/dhill.pdf.

"Wynant Van Zandt III." Find A Grave. 10/14/16. Accessed Web, 9/28/17. https://www.findagrave.com/cgi-bin/fg.cgi?page=gr&GRid=171307535.


Additional Information