Dexter Avenue King Memorial Baptist Church
Introduction
Established in 1877 by former slaves, this congregation was has played an integral role in the long civil rights movement of the past century-and-a-half. Martin Luther King Jr. was the pastor of the church from 1954 to 1960, and its name now reflects his influence. The congregation was established as the Second Colored Baptist Church in 1877. The congregation later changed its name in honor of Andrew Dexter. in 1978, the name was changed to Dexter Avenue King Memorial Baptist Church, in memory of Dr. Martin Luther King, Jr, the 20th pastor of the church. During his time in Montgomery, Dr. King led the Montgomery Bus Boycott.
Images
This historic church is open for tours-see the schedule and links for more info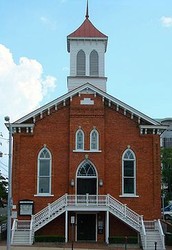 Learn more about King with this biography by Clayborne Carson-click the link below to learn more about this book.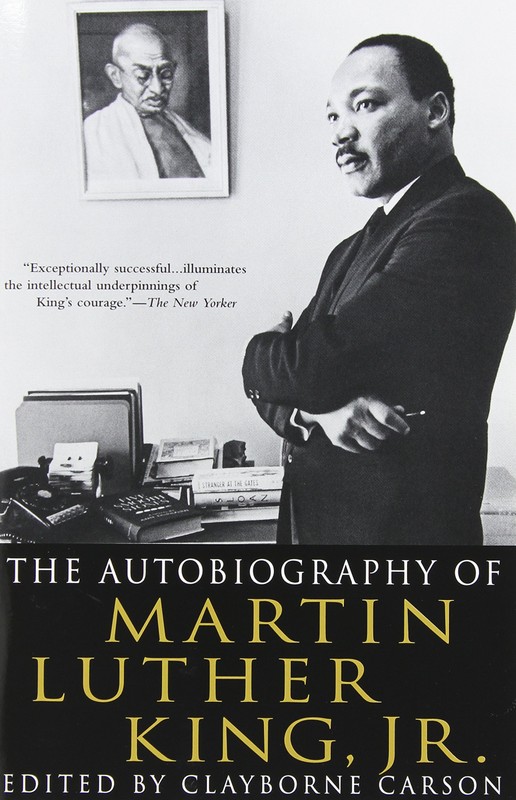 Backstory and Context
Dexter Avenue Baptist Church congregation was organized in 1877 and was first known as the Second Colored Baptist Church. The church trustees paid $270 on January 30, 1879 for a lot at the corner of what now is Dexter Avenue and Decatur Street. The first church building was a small wood frame building. Members saved money and began to replace this wood structure with a brick building in 1883. The new brick building was not completed until 1889. The church served as a center of the Black community. For example, on October 3, 1887, it hosted the first registration of students for Alabama State University.

The congregation's role in the community continued into the 20th century, and is best-known for its role in hosting meetings related to the civil rights movement of the mid-20th century. Vernon Johns, an early leader of the civil rights movement, served as pastor from 1947 to 1952. He was succeeded by Martin Luther King, Jr., who served as pastor from 1954 to 1960. Owing to the early efforts of E.D. Nixon, Rosa Parks, and many other community members, he was selected to lead the burgeoning Montgomery Bus boycott from his basement office. Near the church is Dexter Parsonage Museum, which served as home to twelve pastors of the church between 1920 and 1992. The church was placed on the National Register of Historic Places in 1982.

The church is best known for its role in organizing the Montgomery Bus Boycott, but years before this protest, Dexter Avenue minister Vernon Johns sat down the "whites only" section of a city bus. When the driver then ordered him off the bus, Johns urged other passengers to join him. On March 2, 1955 a Black teenager named Claudette Colvin dared to defy bus segregation laws and was forcibly removed from another Montgomery bus. Months later, Rosa Parks also refused to give her seat up to white passengers. Like others before her, Parks was arrested.

The previous arrests galvanized support for a protest in response to Parks' arrest. Montgomery teacher Joann Robinson created, mimeographed, and organized the delivery of 50,000 leaflets calling for a mass meeting in response to Parks' arrest. E.D. Nixon, a local labor leader, organized a December 4th meeting at Dexter Avenue church. At this meeting, local Black leaders formed the Montgomery Improvement Association to spearhead a boycott and negotiate with the bus company. They named Dexter's new minister, Martin Luther King, Jr., as the organization's president. For nearly a year, buses were virtually empty in Montgomery as Black residents withheld their patronage of the city's segregated system. Boycotters walked to work as many as eight miles a day. Others used carpools organized by volunteer drivers and dispatchers. Others used special taxis that operated below cost and were subsidized by donations from local and national supporters.

While you are in Montgomery, Alabama, you should also see another historical site just a short distance from the church. The Montgomery Greyhound Bus Station is where the Freedom Riders were attacked on May 20, 1961.
Additional Information