Boots Drive-in (former), 120 South Garrison Avenue
Introduction
Owners Arthur Boots (father) and Robert Boots (Arthur's son called Bob) opened Boots Drive-In in 1946 boasting of serving breakfast at any hour. The diner served sandwiches, waffles, frosty malts, doughnuts, and had a soda fountain with root beer. By day, the diner was filled with local adults as well as tourists who may have come to stay in the Boots Court (see Clio entry for Boots Court) located just across the street. By night, it became Carthage's teenage hangout spot. The Drive-In, like the Boots Court, was built in the same streamlined Art Deco design that was thought to be thoroughly modern for the time.
Images
Postcard of Boots Drive-in.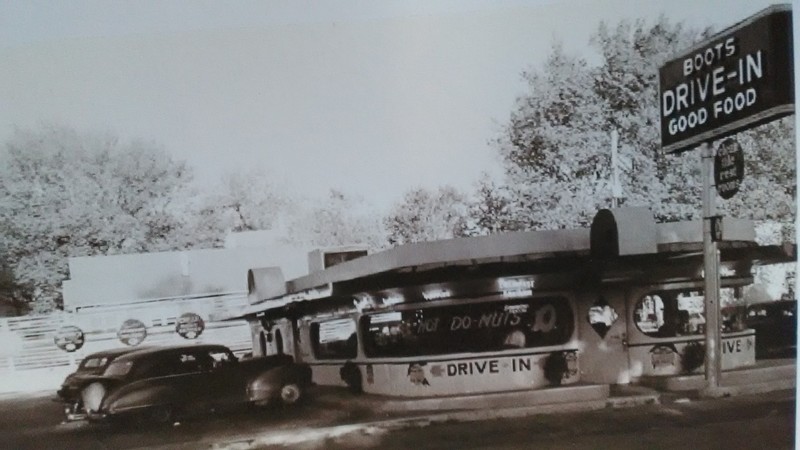 Postcard of Boots Drive-In shortly after opening. Boots also enticed patrons with "Souvenirs, Novelties and Gifts" as advertised on one of its outdoor signs. Postcard was displayed in the 175th Anniversary of Carthage exhibit in 2017.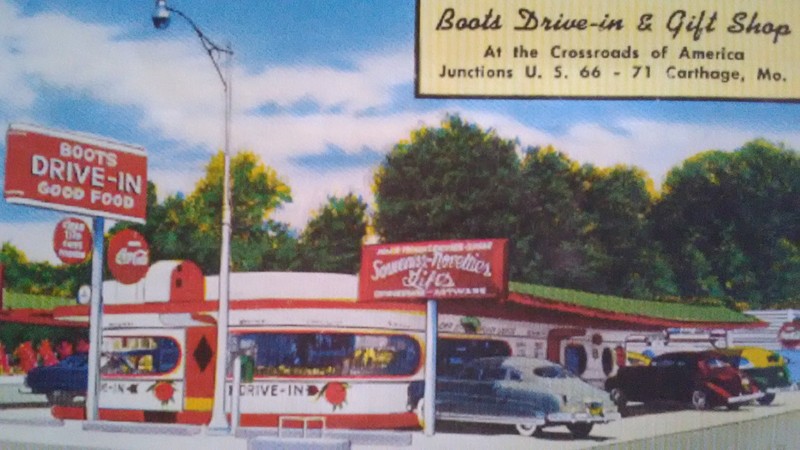 Bob Boots, right, and possibly Lee Crocker, left, at the counter of Boots Drive-In. Boots is standing in front of two postcard racks. Photograph courtesy the late Robert Boots, Powers Museum Collection.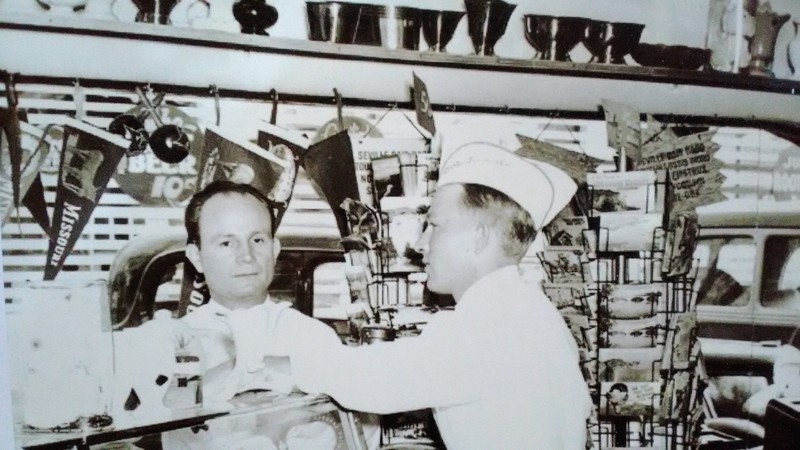 1947 Carthage City Directory advertisement for Boots Drive-In. According to early signage on the property seen in various postcard views, donuts sold for 10 cents, toasted ham sandwiches were 20 cents and chili - "none better" - sold for 20 cents.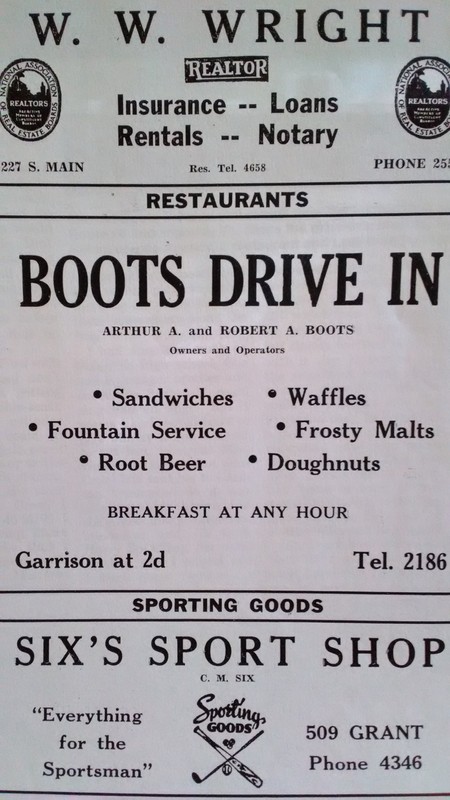 Digitization on CLIO is part of Powers Museum's "Digital Carthage" project in honor of Carthage's 175th Anniversary Celebration (March 28, 2017 through March 27, 2018).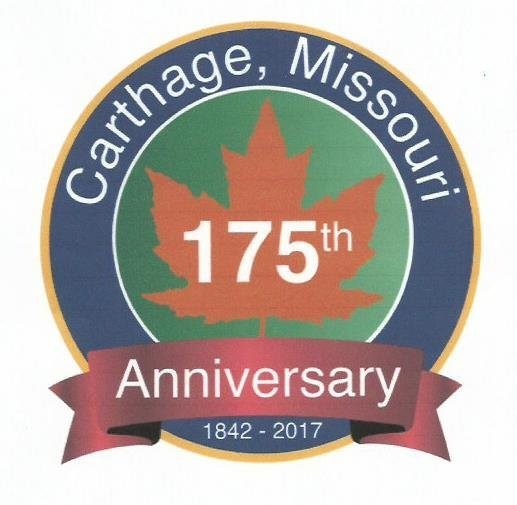 Funding for the Walking in the Wards tour was made possible by a grant from the Missouri Humanities Council and the National Endowment for the Humanities, Spring 2017.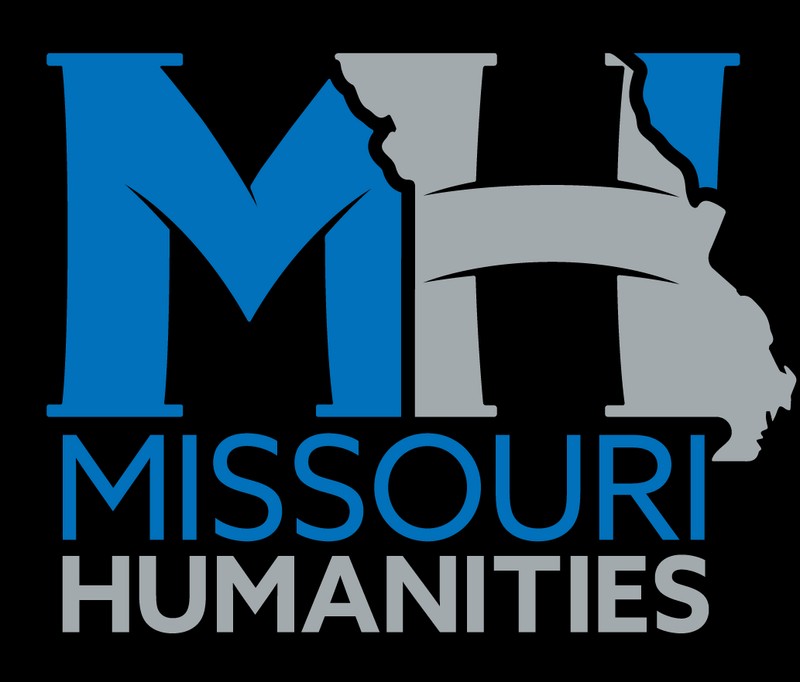 Backstory and Context
Robert (Bob) Boots had very fond memories about his restaurant describing it as the "symbol of the lustrous, upbeat, high-energy post war years, the likes of which may never come again (1)." Not only did the diner serve meals but also was home to a radio program called Breakfast at the Crossroads of America hosted by James (Lee) Crocker who interviewed U. S. 66 & 71 travelers as well as locals. Boots Drive-In closed in 1970. 
The drive-up portico on the northside of the building is an addition made by the financial institution that now occupies the former drive-in restaurant.
Text by Malorie Menefee, Powers Museum, Fall 2017.
Sources
Boots, Robert A. "Boots Drive-In added definition to its time," Carthage Press, December 18, 2000, page 5A (1).


Powers Museum Vertical File: Boots Drive-In
Image Sources
All images former Powers Museum exhibit images.

Additional Information