Rock Castle
Introduction
Rock Castle, the former home of Patriot and Senator Daniel Smith, was built starting in 1784 but was not finished until 1791 due to continuous attacks by Native Americans. The mansion consists of three sections and is built largely of rock (hence the name, Rock Castle) using lime mortar and sand between the stone blocks. Many slave cabins were also part of the original site. A smokehouse and a herb garden are also situated on the grounds. Herbs grown in the garden included rosemary, mint, and damask rose--used for perfume. The main crops grown on the farm were wheat and cotton. There is an extensive family cemetery on the property where over fifty of Smith's relatives are buried. All the grave markers are made of the same stone as the mansion. Rock Castle was added to the National Register of Historic Places in 1970. Today the site is open to the public and people can view all eight of the original rooms for a nominal fee. The grounds and the cemetery can be viewed for free.
Images
Rock Castle was the home of Daniel Smith, one of the state's most well-known figures of the late 18th and early 19th centuries. He was a respected soldier, having served in the French and Indian War and Revolutionary War, and U.S. Senator.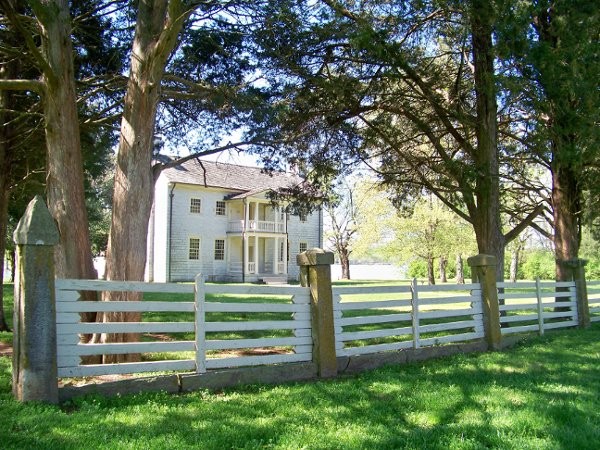 Backstory and Context
The Smiths were known for making a fine peach brandy from peaches grown on the property. However, the original trees have not survived and have been replaced with trees acquired from Monticello. The property is now owned by the state of Tennessee, which acquired it in 1969. The Hendersonville police department uses the grounds to train their dogs while local prisoners mow the front yard. This helps give the people of the area a sense of community ownership.


The property is managed and maintained by The Friends of Castle Rock, which was formed in 1969. The board members of this organization are very proud and are actively involved in its upkeep and promotion. One of the founding members of the board was Sarah Crosby Berry. She was the great, great, great granddaughter of Daniel Smith and was educated at Peabody College. In 1916 she brought modern scientific farming techniques and up-to-date machinery to the farm's production.
Sources
Coop, May D. "Rock Castle." National Park Service - National Register of Historic Places Nomination Form. July 8, 1970. https://npgallery.nps.gov/GetAsset/961f086f-fe82-4868-a2f5-d168a586979a.

"History." Historic Rock Castle. Accessed January 23, 2015. https://www.historicrockcastle.com/about/history.

Photo: Sassy Countess, via Wikimedia Commons
https://en.wikipedia.org/wiki/Rock_Castle_(Hendersonville,_Tennessee)#/media/File:Front_of_Historic_...