Crane Theater (former), 219 East Third Street
Introduction
The Crane Theater opened July 19, 1922. Its architect for the original building (now hidden under the limestone panels and steel slats) was Joplin, Missouri, architect A. C. Michaelis. At first the theater presented silent movies and live shows including old fiddler's contests, fashion shows for local clothing shops and history pageants for school children. Talking movies came to the theater in late 1929 and occasional live shows continued through the 1940s. In 1955 the building was remodeled by Samuel W. Bihr and renamed the Fox Theater but the film business only operated a four more years at this location before the building was switched to other forms of entertainment and leisure activities.
Images
Image of Crane Theatre before remodeling in 1955. Next to the building on the left is the Harrington Hotel and portions of the Crane's building were also used by the hotel.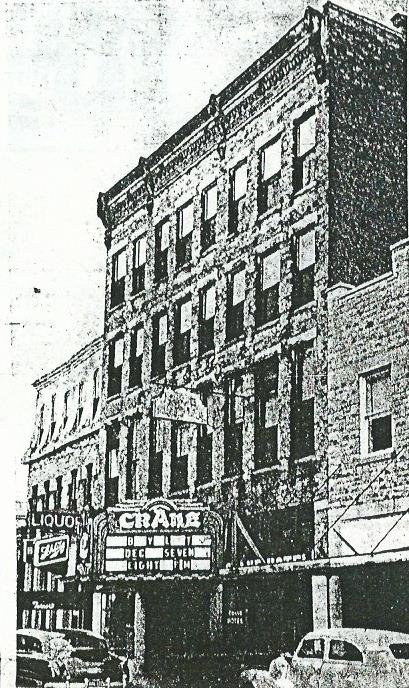 Crane Theatre Marquee in the late 1940s or early 1950s.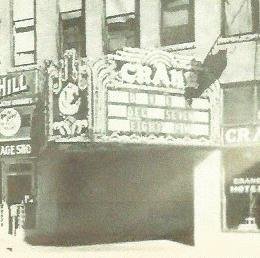 Interior of the Crane Theatre.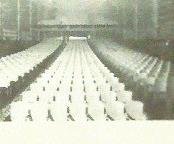 Digitization on CLIO is part of Powers Museum's "Digital Carthage" project in honor of Carthage's 175th Anniversary Celebration (March 28, 2017 through March 27, 2018).
Funding for the Walking in the Wards tour was made possible by a grant from the Missouri Humanities Council and the National Endowment for the Humanities, Spring 2017.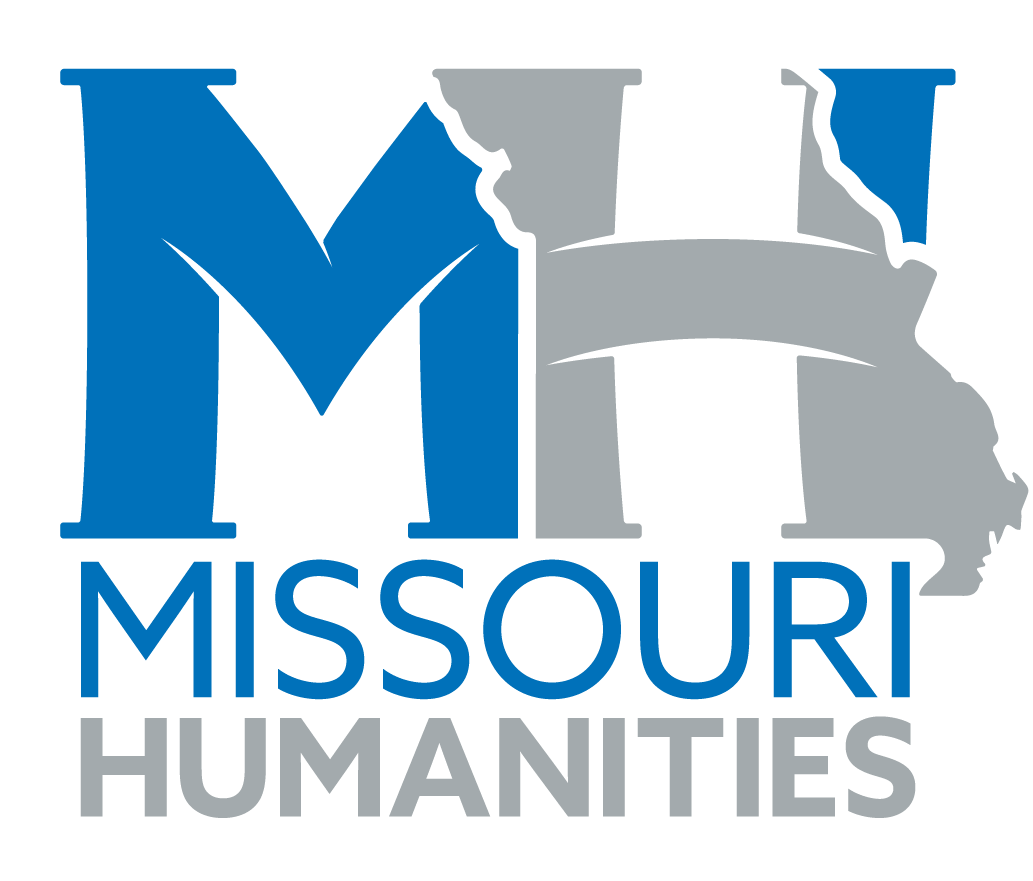 Backstory and Context
In 1961 this structure was converted into a bowling alley by Russell Newport and Gene Fain and current building owners still operate the location as a bowling and entertainment center called Grace Lanes. The building's neon sign is a popular item with photographers.
The Carthage limestone-faced two story building located next this building was the Crane Hotel also owned by the Walter Crane, original owner of the theater building. The Crane Theater, that cost $50,000 to build in 1922, was one of Michaelis' last project since he died in a construction accident associated with the building of Joplin Missouri's Memorial Hall in 1923 (1).
Sources
Vertical Files, Powers Museum, Carthage MO
Vogel, Joe. Posting on http://cinematreasures.org/theaters/25820 (Crane Theater), viewed September 20, 2017. (1)
Additional Information