Carthage High School (former), 714 South Main (now Sixth Grade Center)
Introduction
Carthage's first public school built after the Civil War was constructed on the site of the former Carthage Academy (1855 - 1861) that was destroyed during the war. Both were located on the eastside of the 700 block of South Main Street. This post-war school (no longer standing) was built in 1870 and the two-story brick school served all levels of education including grammar school and high school although the first high school class did not graduate until 1878. When a new high school building was built further south near Chestnut Street in 1890, the earlier structure became home to elementary grades and was known as Central School. In short order another high school building was needed and in 1906 a new Carthage High School was opened next door to the 1870 school building. It was built of Carthage limestone by local contractor Ellis Jackson. While serving the longest as the high school facility for the community, for the past few years, this structure served as the Carthage Junior High School. Beginning in 2019, it has become the Sixth Grade Center.
Images
Former Carthage High School, 2017.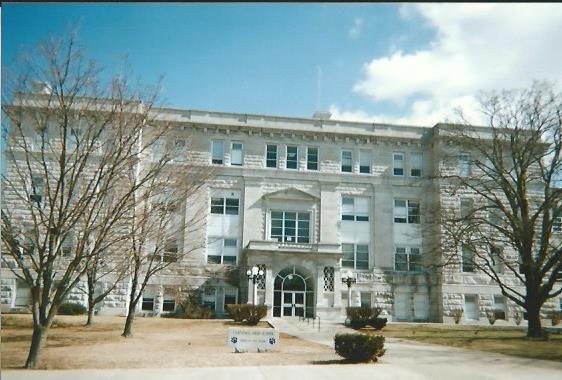 First public school building built after the Civil War. It included all grades up to high school. After construction of a new high school in 1890, this structure became Central School for elementary levels. This image is from an early 1870s stereo view.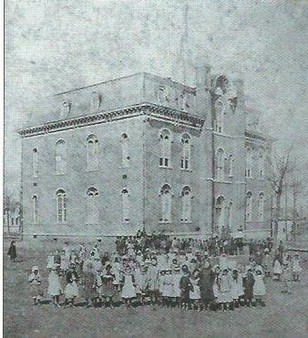 Another view of the first school building/Central School, c.1903.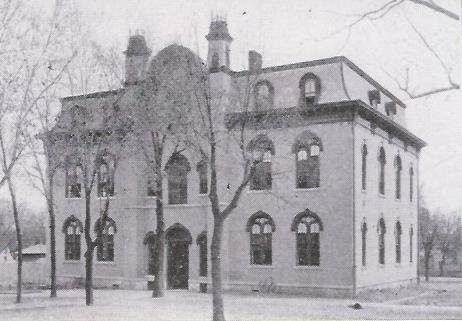 1920s photograph of students outside the main entrance of CHS that was part of the 175th Anniversary of Carthage Exhibit at the Powers Museum (2017).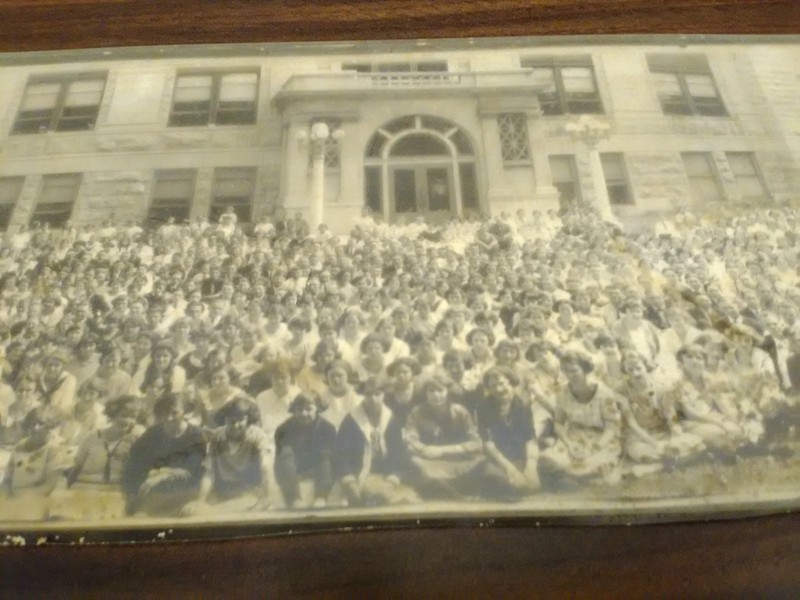 Variety of CHS school newspapers on displayed during 175th Anniversary of Carthage exhibit.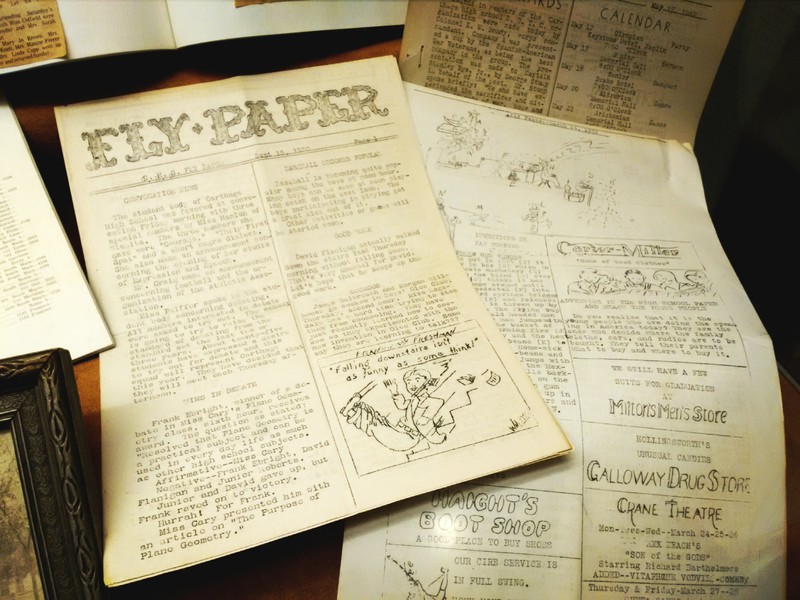 Papers associated with the construction of 1906 Carthage High School on displayed in 175th Anniversary of Carthage exhibit.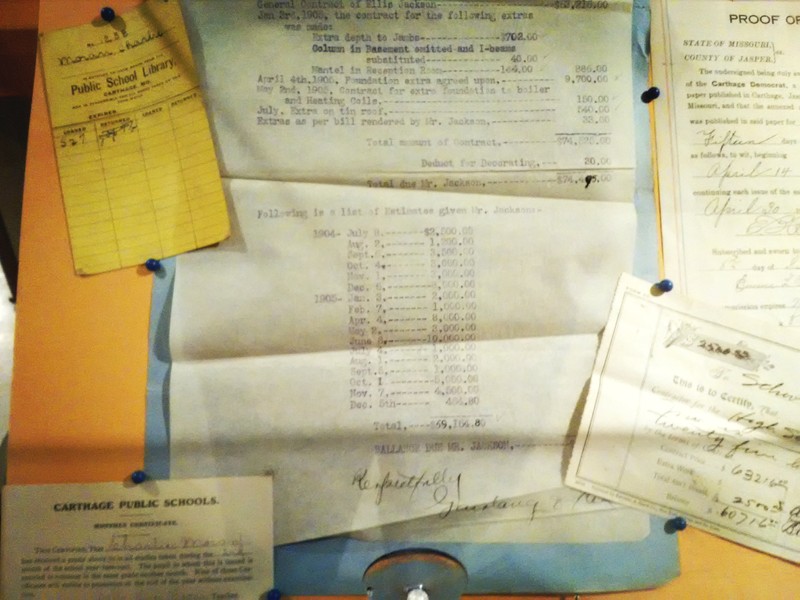 Digitization on CLIO is part of Powers Museum's "Digital Carthage" project in honor of Carthage's 175th Anniversary Celebration (March 28, 2017 through March 27, 2018).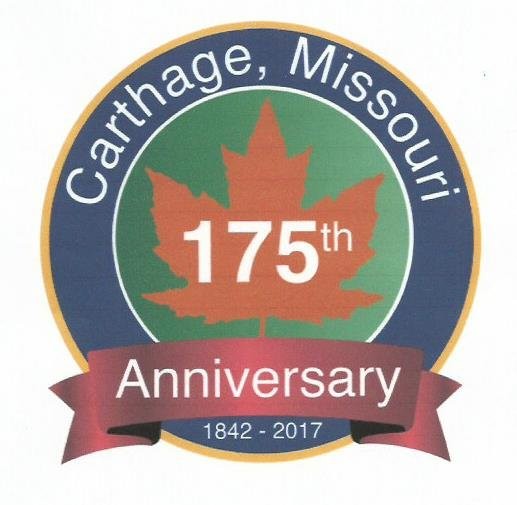 Funding for the Walking in the Wards tour was made possible by a grant from the Missouri Humanities Council and the National Endowment for the Humanities, Spring 2017.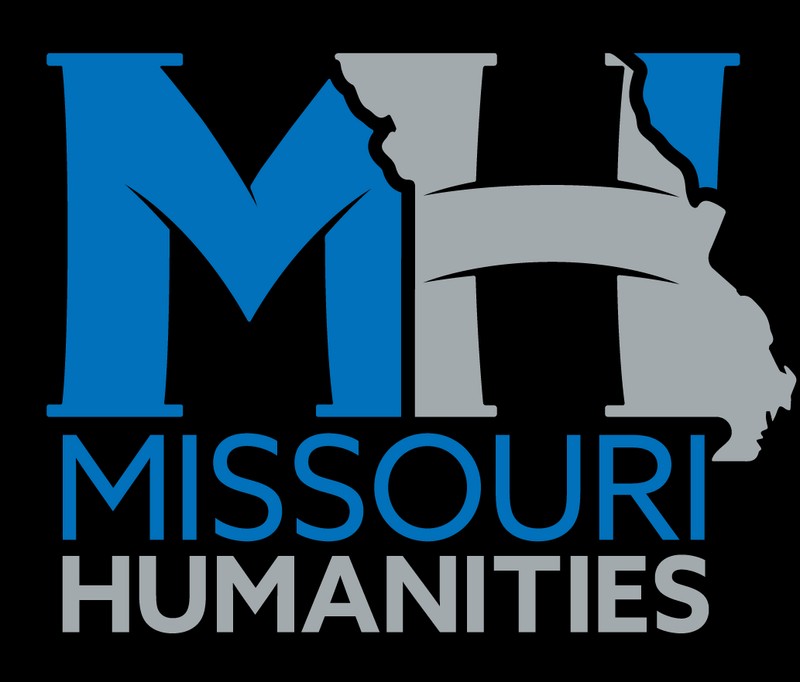 Backstory and Context
Prior to the 1906 high school, other high school buildings did not have auditoriums so all classes prior to the Class of 1906 held their graduation ceremonies at the Burlingame and Chafee Opera House (136 East Third Street; see Clio entry for same). The Class of 1906 was the first group to graduate from the actual school students attended.
Additions to the original 1906 structure have included a gymnasium on the south side (1951, in the approximate location of the former 1890 Carthage High School later known as the Manual Arts Building) and an east wing in 1966 and a new auditorium on the north side in 1988. The latter construction project used the final supply of local limestone quarried for building purposes from Carthage Marble Corporation (now Americold off North Francis Street). The auditorium's lobby featured a school history mural by artist Andy Thomas.
Sources
Hansford, Newton. Images of America: Carthage, Missouri. Charleston SC: Arcadia Publishing, 2000.
Powers Museum Vertical Files: Carthage High School.
VanGilder, Marvin. Jasper County The First Two Hundred Years. Carthage MO: Jasper County Commission, 1995.
Utter, Wade and Hansford, Michele. Images of America: Carthage, Missouri 1940 - 1990. Charleston SC: Arcadia Publishing, 2013.
Image Sources
2017 Photograph of former CHS by Michele Hansford

1870s School photograph from collection of Powers Museum.

1903 School photograph from collection of Powers Musuem.

1920s CHS student photograph from Powers Museum Collection.

CHS newspapers from Powers Museum Archives.

1906 CHS construction papers from Powers Museum Archives.

Additional Information