Lincoln School #1 (former), 525 North Garrison Avenue, now Lincoln School Apartments
Introduction
With a substantial African-American population, many of which were former slaves, the Carthage Board of Education practiced segregation and provided a school for Black students starting in 1869 in several short-term locations. By 1880 representatives of the African-American community petitioned the board for better care of their school and the board's response was to build a new building. Land was acquired at the southwest corner of Garrison Avenue and High Street and a new school building made from locally-fired brick was erected. Opened for the 1881-1882 school year under the guidance of teacher B. F. Adams, the school was named Lincoln in honor of the late president. The building consisted of an entry hall way and two classrooms, originally one for boys and one for girls. Lincoln School continued at this location, being used for both elementary and high school classes, until 1915, when over crowding initiated the need for a larger school with better equipped classrooms for higher levels. (See Clio entry for Lincoln School #2, 601 South River Street.) This structure is no longer a public building but private residential property.
Images
Class Roll from 1911 Lincoln School Graduation Program. Graduates were Lillian Adams, Edyth Moore, Helen Hicks, Geneva Rhoades and Narvel Beechum. (This item is not in collection of Powers Museum. Used with permission.)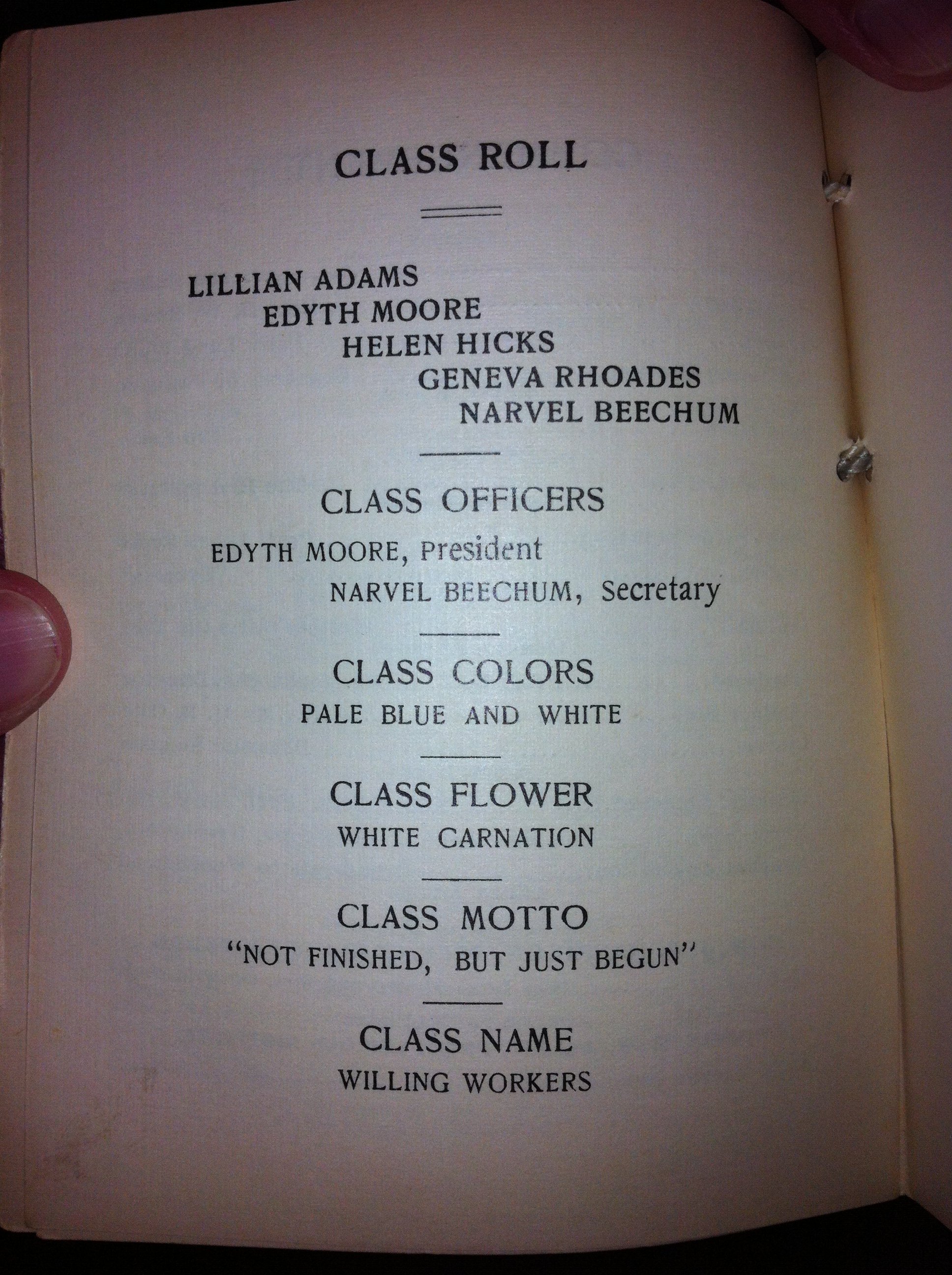 Lincoln School, circa 1903.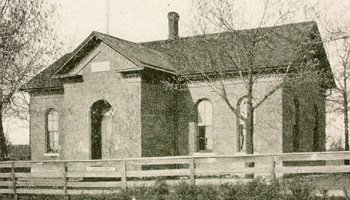 Lincoln School detail from "1891 Bird's-eye View of Carthage, Missouri" print. Print was displayed during the 175th Anniversary of Carthage 2017 exhibit.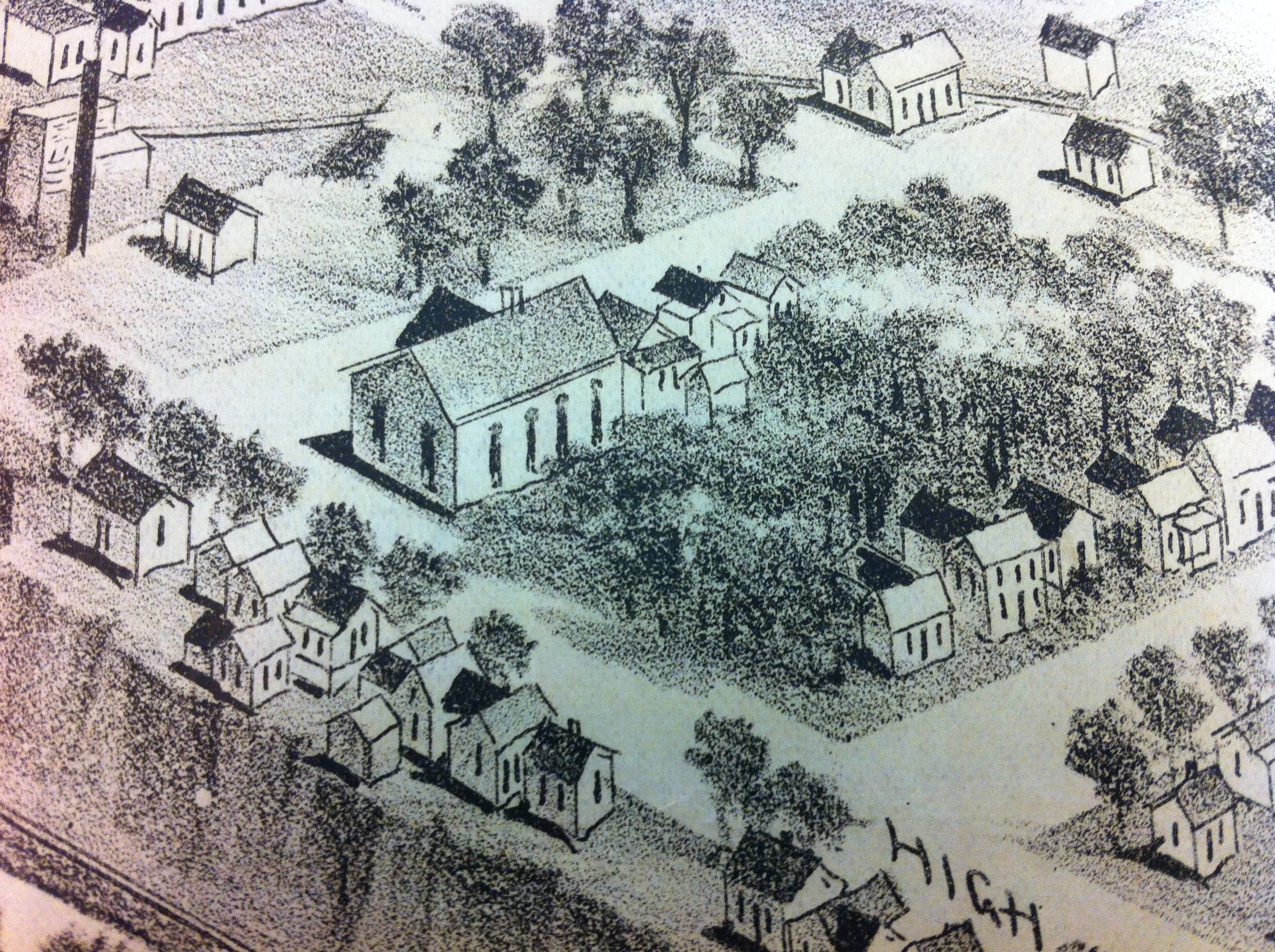 Partial view of the former Lincoln School when Murrell's potato chip factory was located on this site. Murrell's was owned by Hugh and Don Murrell (father and son) then John and Betty Lovette.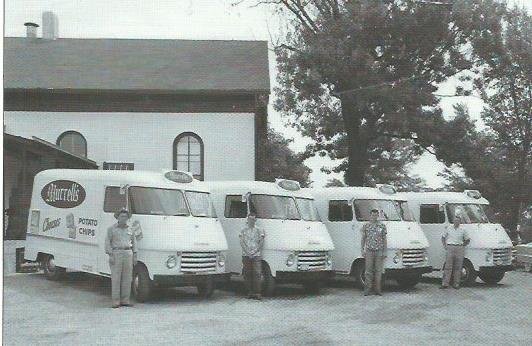 Sculpture of James Scott, composer, created by Carthage artist Bill Snow. Carthage Press photo by Ron Graber (Carthage Press, September 29, 1993 and used with permission from Carthage Press).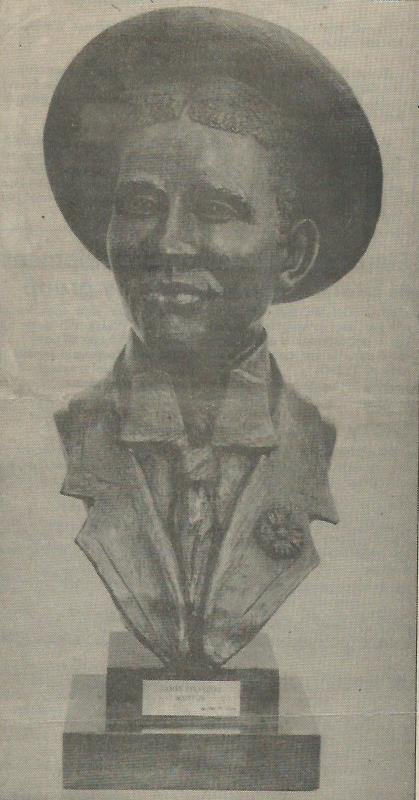 Digitization on CLIO is part of Powers Museum's "Digital Carthage" project in honor of Carthage's 175th Anniversary Celebration (March 28, 2017 through March 27, 2018).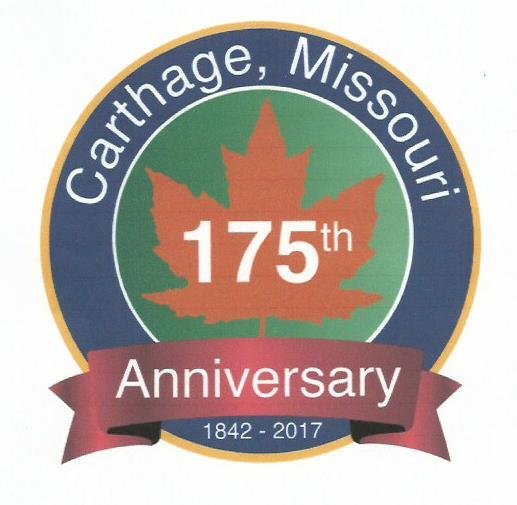 Funding for the Walking in the Wards tour was made possible by a grant from the Missouri Humanities Council and the National Endowment for the Humanities, Spring 2017.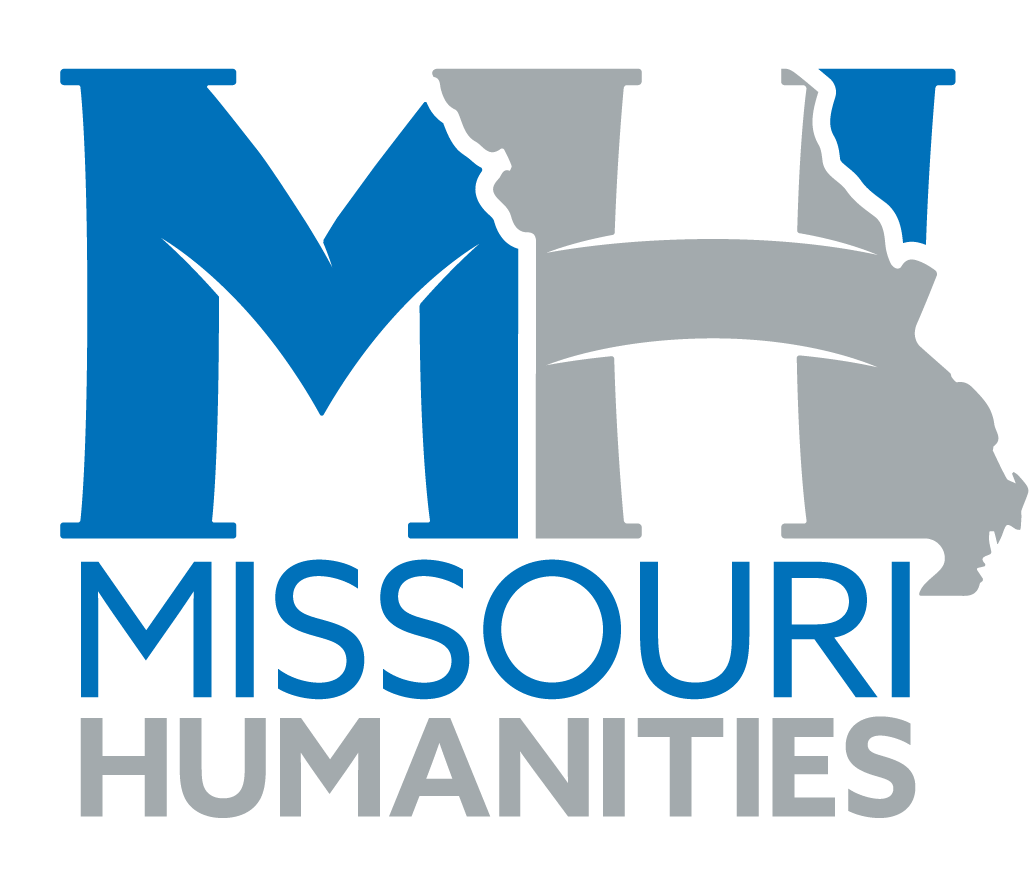 Backstory and Context
Probably the most famous graduate of Lincoln School at this location was James Scott who is regarded in the ragtime music genre as second to the "King of Ragtime" and fellow Missourian Scott Joplin. Scott is often called the "Prince of Ragtime" and after graduation he worked in Charles Dumar's music stores in the downtown business district as a song demonstrator playing sheet music for potential buyers. Dumar was Scott's first music publisher, too. Scott eventually moved to Kansas City to pursue his music career.
The original Lincoln School property was sold in 1917 and served the community in various ways including housing the Murrell Potato Chip factory in the 1950s & 1960s. The building's brick facade probably was covered with stucco in the late 1920s as was common in Carthage, especially among churches, as a means to update older buildings. This structure was renovated again in 1989 by architect/contractor Elliott Hunter for his professional office but the building is now part of the Lincoln School Apartments complex.
Sources
"Colored School." Carthage Weekly Banner, December 2, 1869, no page.
Hansford, Michele Newton. Images of America: Carthage Missouri. Charleston SC: Arcadia Publishing, 2000.
Utter, Wade and Hansford, Michele. Images of America: Carthage Missouri 1940 - 1990. Charleston SC: Arcadia Publishing, 2013.
VanGilder, Marvin. "Earliest Record of Historic Site of School Here Dates from 1882." Carthage Evening Press, August 14, 1989, page 3.
Image Sources
Photograph of 1911 Lincoln School Class roll loaned to Powers Musuem.

Photograph of Lincoln School from Carthage Missouri's Most Beautiful City. Carthage MO: Carthage Commercial Club, 1903. Former Powers Museum exhibit image.

Lincoln School detail from "1891 Bird's-eye View of Carthage, Missouri" drawn by T M Fowler of Morrisville PA and published by artist and James Moyer. Print in collection of Powers Museum.

Murrell Potato Chip Factory photographed loaned to Powers Museum.

Additional Information