Andrews Bank Building
Introduction
This historic building now currently is the site of restaurant and bar Koberl at Blue. This Richardsonian Romanesque style building was constructed in stages between 1893 and 1906, and originally housed the Andrews Bank. The building was originally built by J.P. Andrews, a rancher, businessman, and banker, and has had many businesses housed in the location.
Images
SLO City Resource No. 109 from gis.slocity.org/HistoricMapTour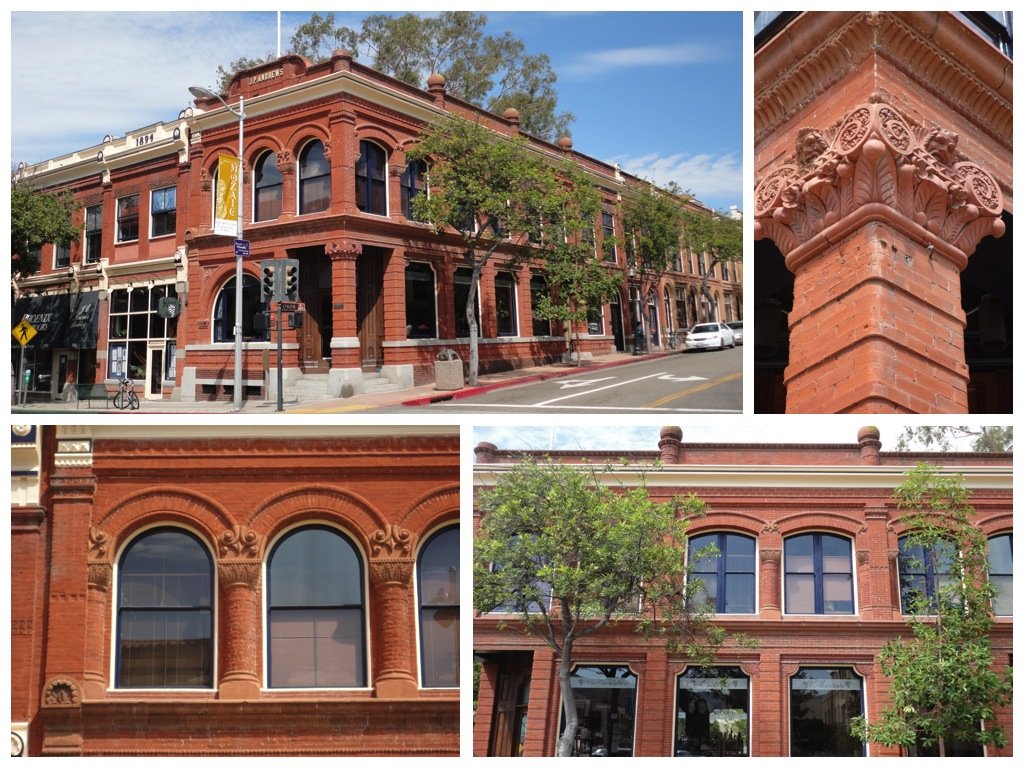 Backstory and Context
The County's first formal bank was organized as a partnership in December 1871 by Horatio M. Warden and Chauncey H. Phillips. The Bank of San Luis Obispo had "elegantly fitted up" offices on Monterey Street between Morro and Chorro Streets.
Two years later, the bank was incorporated by a group of twelve local businessmen. Among them was John P. Andrews. Born in North Carolina in 1824, he had an early start in business, working as a buyer for his brother's commercial operation.
In 1857, the opportunities of the West enticed Andrews to California, and in 1859, to San Luis Obispo. He raised cattle and hogs on the Hasbrouk or St. Remy ranch in the South County. Andrews later moved closer to San Luis Obispo where he engaged in dairying, beekeeping, and sheep raising. By 1877, Andrews had become managing director of the Bank. In the 1880s, almost all of California was caught up in a tide of "boosterism" that focused on bringing new settlers to the West, selling real estate and progressing into an idealistic time of prosperity. Andrews built a fabulous new hotel that was unlike anything else in San Luis Obispo. This new civic jewel would help attract outsiders and new residents. Less than a year later the hotel burned to the ground.
Andrews moved on. In 1890 he became president of the County Bank, and in 1893 organized his own bank, The Andrews Banking Company. In 1894, the sturdy fireproof building opened. The bank's offices occupied the ground floor where the burned-down Andrews Hotel had stood. The newly-formed Library Association occupied the second floor.
Over the years, additions, including a new Andrews Hotel, were built along the Osos Street side of the lot. Before it was torn down in 1966, the new Andrews Hotel had been a Cal Poly dormitory called Hewson House.
Other businesses that occupied the J.P. Andrews building over the years included an undertaker, realtors, insurance companies, finance and mortgage companies, county government offices, the Chamber of Commerce, the March of Dimes, a ballet school, the Rainbow Theater and numerous bars and restaurants.


Additional Information