Zuccotti Park
Introduction
Created in 1968 as part of an agreement between the Manhattan borough leaders and United States Steel, this public park was among the areas damaged by the September 11th terrorist attacks. The park, like the rest of the surrounding structures and plazas, was rebuilt and now offers a blend of tourists and business people enjoying the space together. The park was the site of numerous public ceremonies in the years following the attack, and it reopened in the spring of 2006 following an $8 million renovation project. The park was also the location of the Occupy Wall Street protests that saw activists encamped throughout the park until they were evicted by the city police in November 2011. The park is named in honor of John E. Zuccotti, the chairman of Brookfield Ofice Properties that acquired the real estate from US Steel. The park features the 70-foot tall outdoor sculpture Joie de Vivre by artist Mark di Suvero.
Images
The park features several works of art, the most famous of which is the 70-foot tall sculpture Joie de Vivre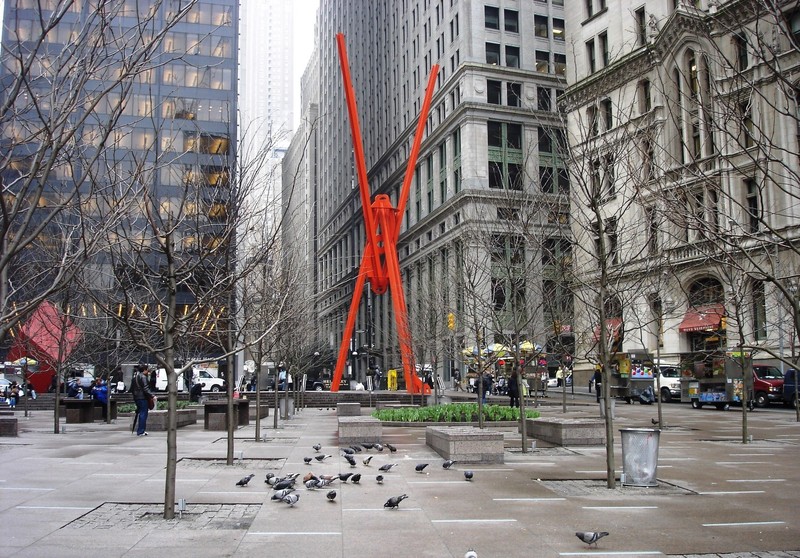 The park is popular in the holiday season as the trees and ground lights create a festive atmosphere.