Unknown Confederate Soldier Monument in Horse Cave
Introduction
This small monument was created by a local man during the 1930s who wished to preserve the site where an unknown Louisiana soldier was killed in the days leading up to the Battle of Munfordville. According to records, the soldier was killed at this location when he accidentally discharged his own rifle before laying down to rest. It is the only Confederate monument in the state of Kentucky that is made from locally found resources.
Images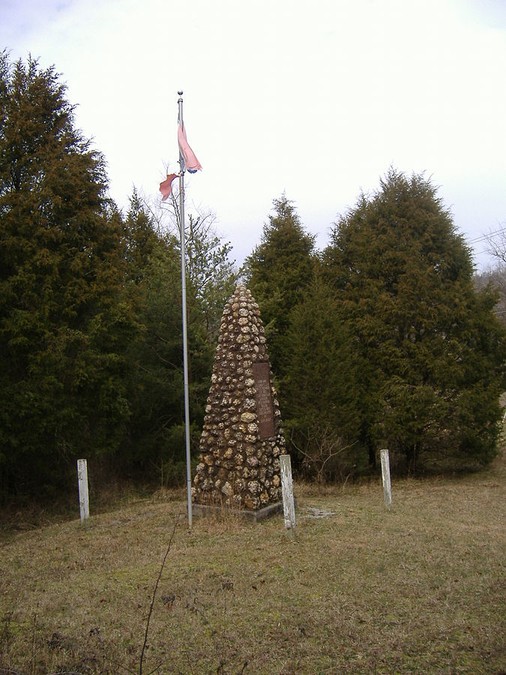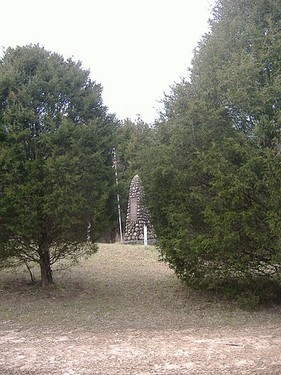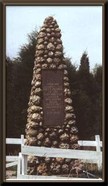 Backstory and Context
Erected by landowner Sam Lively in the midst of the Great Depression, this monument is constructed entirely out of Tennessee geodes. The monument stands twelve feet high and has a base of five feet. The inscription on the front of the memorial reads, "Unknown Soldier C.S.A. was a member of Gen. Clay Anderson division 11th Louisiana Killed Sept. 9, 1862 Erected by Sam Lively."
The history behind this monument has some interesting facts. First is that it is in Kentucky and dedicated to the memory of a Louisiana soldier. Second, the soldier didn't perish in actual battle. The soldier was taking some rest under a tree when his gun accidentally discharged and killed him. His grave was marked with rocks at his head and rocks at his feet. Local folklore in Horse Cave has been that Sam Lively constructed the monument in fear that the grave would be lost and forgotten about if the rocks were moved.
On July 17, 1997 the Unknown Confederate Soldier Monument in Horse Cave, KY was posted to the National Register of Historic Places. This memorial is also part of the Civil War Monuments of Kentucky Multiple Property Submission. This monument serves as a reminder of the conditions soldiers faced that could cause fatigue, a dangerous combination when facing an enemy or handling weapons or explosives.
Sources
Horse Cave KY. Roadside America. July 21, 2013. Accessed September 09, 2017. http://www.roadsideamerica.com/tip/33718.

Horse Cave, KY. Trails R Us. Accessed September 09, 2017. http://www.trailsrus.com/monuments/reg3/horse_cave.html.

Unknown Confederate Soldier Monument in Horse Cave, KY. Hear Planet. Accessed September 09, 2017. http://www.hearplanet.com/article/882439.


Additional Information