Chahta Immi Cultural Center
Introduction
The Chahta Immi Cultural Center aims to preserve and promote Choctaw history, culture and government. To this end, the Center includes a museum, which opened in 1981, that features various artifacts and other items such as arrowheads and baskets on display, and offers craftsmaking demonstrations and various cultural outreach programs. The Center also has a souvenir shop where artisans and craftsman can display and sell their work. The Center is located in a stripmall just off of Highway 16.
Images
The museum features many artifacts and items on display including these baskets.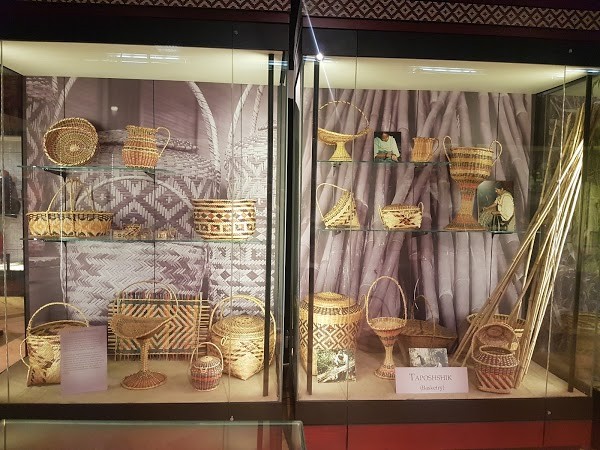 Sources
"Museum." Chahta Immi Cultural Center. Accessed September 6, 2017. http://www.choctaw.org/culture/museum.html.
Additional Information