Old Courthouse Museum
Introduction
The Old Courthouse Museum opened in 2003 under the auspices of the Tishomingo County Historical & Genealogical Society. The museum features numerous items on display including Native American artifacts, artifacts from the Civil War battle that took place here in Iuka in September 1862, and antique tools and other items found in a Blacksmith's shop. The museum regularly changes its displays as it acquires new items, allowing visitors to experience new things over multiple visits. There is also a research library and archives.
Images
The Old Courthouse Museum was originally built in 1870 but was rebuilt in its current form in 1889.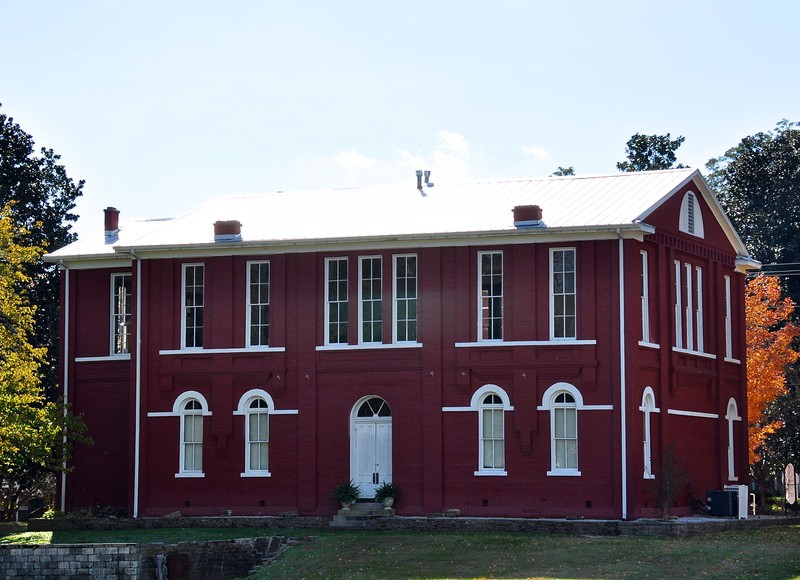 Backstory and Context
The Old Courthouse Museum features an array of artifacts that continually change as the museum acquires new items to display. The rotating exhibits supply visitors with new information and new ways to learn, keeping history alive in a unique way. Many of the artifacts are displayed with the story behind them, making the exhibits more personal and educating visitors about real stories of the past.

The building was originally constructed in 1870 as a beautiful, three-story Romanesque Revival structure. Unfortunately, a fire destroyed the third floor, and the city was forced to reopen the building with two floors in 1889. The courthouse has been an important focal point for the city; various public events, including speeches and public hangings, have taken place here. The building has undergone many changes over the years including an annex in the 1930s.
Sources
1. Miller, Ronald. "Old Tishomingo County Courthouse." National Park Service - National Register of Historic Places Nomination Form. April 11, 1973. https://npgallery.nps.gov/GetAsset/63d208c2-5fb0-471d-9fee-4583637ee2d3.

2. "Old Courthouse Museum." Old Tishomingo County Courthouse Museum and Tishomingo County Historical & Genealogical Society. Accessed August 30, 2017. http://www.tishomingohistory.com/old-courthouse-museum.

3. Photo: Skye Marthaler, via Wikimedia Commons
https://en.wikipedia.org/wiki/National_Register_of_Historic_Places_listings_in_Tishomingo_County,_Mi...

4. Old Tishomingo County Courthouse History Museum, Iuka, MS. Waymarking. August 30, 2013. Accessed May 26, 2019. http://www.waymarking.com/waymarks/WMHZ47_Old_Tishomingo_County_Courthouse_History_Museum_Iuka_MS.


Additional Information