Verandah-Curlee House
Introduction
Built in 1857, the Verandah-Curlee House is an example of Greek Revival architecture and is historically significant for its association with the Civil War. It was built by one of the co-founders of the Corinth, Hamilton Mask, who worked as a surveyor and served two terms as mayor, first in 1866, and then again in 1872. During the war, Confederate generals Braxton Bragg and Earl Van Dorn occupied the house in April and May 1862; Union General Henry Halleck occupied it next from the end of May 1862 to early October. The city was strategically important, as it was the location of a major railroad crossing. The house is now a museum and also can be rented for events. It was added to the National Register of Historic Places in 1975 and is one of several buildings in the city that comprise the Siege and Battle of Corinth Sites National Historic Landmark District.
Images
The Verandah-Curlee House was built in the late 1850s and is one of the most historical structures in the city.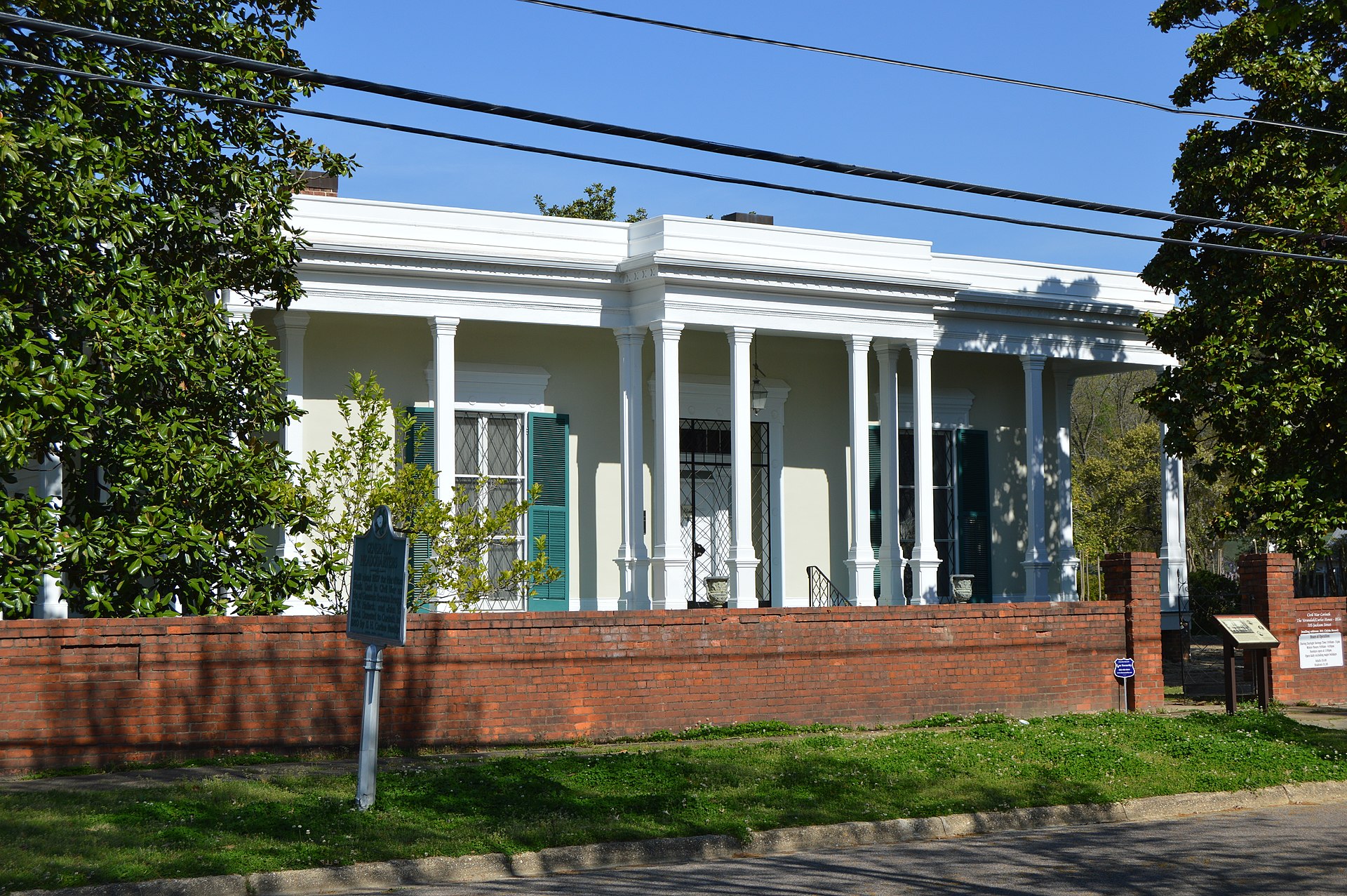 Backstory and Context
In February 1862, the Confederates regrouped in southeastern Tennessee and northern Mississippi after their losing Forts Henry and Donelson (both in Tennessee). Union forces under the command of General Ulysses S. Grant pursued them and eventually made an encampment at Shiloh, Tennessee (which is about 20 miles northeast of Corinth) in early April. It was from the Veranda-Curlee House that the Confederates, under the command of General Braxton Bragg, made the plans to ambush the Union camp on April 2, but delays prevented its implementation until the 6th.
Though the Union was indeed surprised, they were eventually able to push the Confederates back to Corinth with the help of reinforcements. The Union then laid siege on the city from April 29-May 30 (called the Siege of Corinth). However, the Confederates secretly abandoned the city and none were left when the Union entered. From this point, Union General Henry Halleck occupied the Verandah-Curlee House, until early October when the Confederates attacked the city with the aim of regaining control. The Confederates failed to retake Corinth, but the house went back to civilian use. A descendant of the Curlee family, Shelby Hammond Curlee, bought the house in 1921. Another descendant, S.H. Curlee IV deeded the house to the Corinth Library Commission in 1963. After several years of restoration, the Verandah-Curlee House was reopened as a museum and event space.
Sources
"About." Verandah-Curlee House. Accessed August 30th, 2017. https://verandahcurleehouse.com/about.
Allen, William C. "The Veranda House." August 22, 1975. https://verandahcurleehouse.com/about.
Photo: Nyttend, via Wikimedia Commons
https://en.wikipedia.org/wiki/Veranda_House#/media/File:Veranda_House_in_Corinth.jpg
Additional Information