Crossroads Museum
Introduction
Founded in 1979 as the Northeast Municipal Building, the Crossroads Museum aims to preserve and promote northeast Mississippi's rich natural, cultural, and military history. It is housed in the old depot building just next to the where two railroads have intersected since the 19th century. During the Civil War, the railroads that intersected in Corinth were crucial, at one point second only to Richmond in their strategic importance. Because of this, the city of Corinth has a rich Civil War and railroad history that the museum seeks to preserve.
Images
The Crossroads Museum was established in 1979 and moved to its current location in 2007.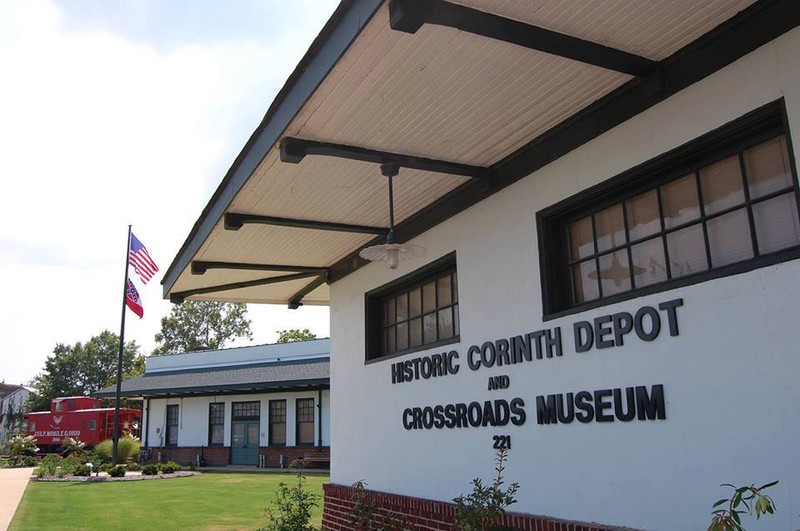 Some of the exhibits at the Crossroads Museum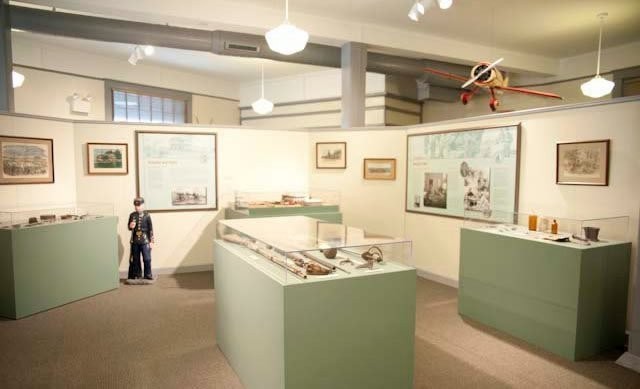 Backstory and Context
The Crossroads Museum in Corinth, Mississippi educates visitors on the city's rich military, cultural, and railroad history. Established in 1979, the museum is housed in the Historic Corinth Depot and sits adjacent to the railroad crossing that made Corinth an influential city during the Civil War. Known today as the Norfolk Southern and Kansas City Southern Railroads, the lines are still frequently used for supply shipping. Visitors can watch passing trains from the safety of the museum.

The city of Corinth was founded by Houston Mitchell and Hamilton Mask in 1854. Known at one point as the Crossroads of the South, the city played an important role in Civil War strategy. The city was located at the crossing of the Memphis & Charleston and the Mobile & Ohio railroads. This railroad junction made Corinth a strategic transportation hub that the Union and Confederacy fought over frequently.

The Museum's permanent exhibits explore the area's Native American heritage, the railroad industry, the pivotal role the city played during Civil War, aviation, and daily life in the city during the 19th and 20th centuries. Numerous items are on display including Native American artifacts, Civil War relics, fossils, and railroad-related items. There is also a large Coca-Cola collection on loan. The Corinth Coca-Cola Bottling Works features items such as old-fashioned drink machines. A photograph collection and research library, known as the Margaret Greene Rogers Library, are also housed in the depot. Just outside the building is an old red caboose that is open during the museum's regular hours, which visitors can enter. There is also a canon on display that was used in the Battle of Shiloh.
Sources
1. "History." Crossroads Museum. Accessed August 29, 2017. http://www.crossroadsmuseum.com/history.htm.

2. Crossroads Museum. Accessed June 21, 2019. https://www.crossroadsmuseum.com/.

3. Crossroads Museum. Corinth. Accessed June 21, 2019. https://www.corinth.net/attractions/crossroads-museum/.

Additional Information