Jacksonville Civil War Cannon
Introduction
This painted Black Civil War Cannon recently moved back to the square after a long hiatus at the VFW Post 1379. " This 4.5" Siege Rifle was originally place on Central Park on March 28, 1900, Registry number 50 of 113, No-30-3564 LBS., CPK, Fort Pitt, PA 1862". This Cast Iron cannon was made at the Fort Pitt Foundry, in 1862, CPK are the inspector's initials, Charles P. Kingsbury. By the 1900, the US Government donated 3 of these Cannons to Jacksonville, Central Park, Duncan House, and the Grand Army of the Republic (GAR) in East Cemetery.
Images
A view of the cannon in Central Park.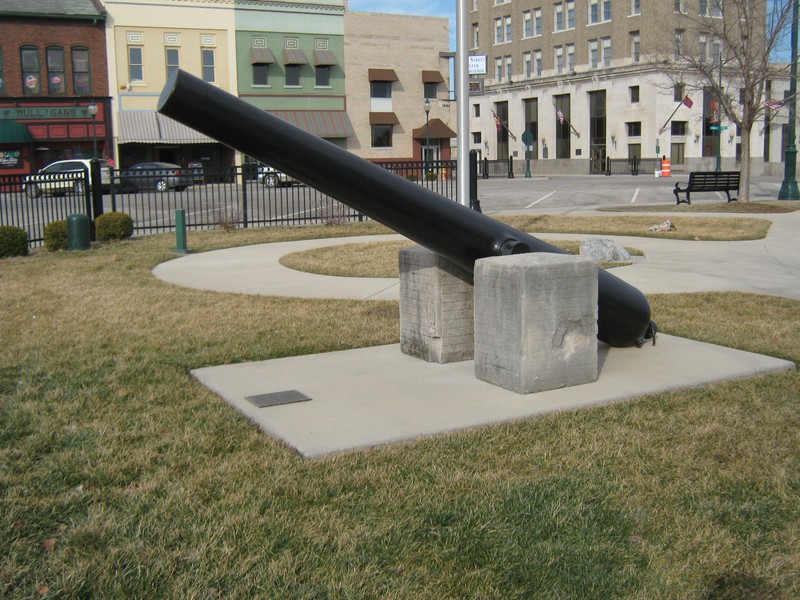 Backstory and Context
Placed in Central Park is a concrete-based Civil-War era cannon, near the local Civil War Memorial statue. The cannon is of many types used during the bloody conflicts of brother against brother over some 150 years ago. Not in operation anymore, this cannon remains a symbol of times gone by, where fellow Americans suffered in one of the most brutal conflicts to occur in U.S. history.
Sources
Central Park. Jacksonville. n d. Accessed September 27, 2018. http://jacksonvilleil.org/central-park-2/.