Norvell's Shoe Repair Shop, 1935-1997
Introduction
Nirvell's Shoe Repair Shop was owned by Merritt J. "Poppy" Norvell and Margaret K. Brown. Merritt and his wife ran the shoe repair shop in Jacksonville, Iliinois.The shop had good business with all races in town, even though, it was a segregated town. As of today, the shop is no longer there, but there's a plaque in place in memory of the shop. There was a food shop next door that was whites only, but Poppy was allowed to go to the back of the food shop to pick up his lunch, while other Blacks couldn't even get a sandwich.
Images
Located in the City Hall Parking lot.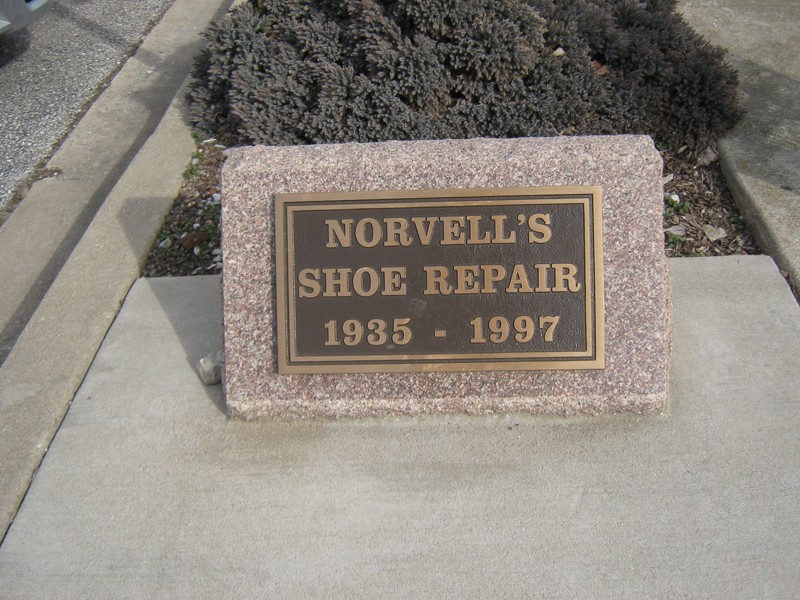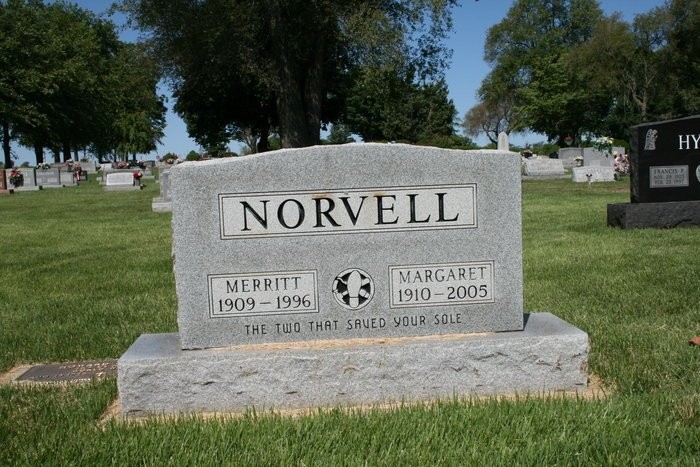 Norvell's inside the shop. The picture to the right shows Merritt Norvell Sr inside the shop helping a young boy.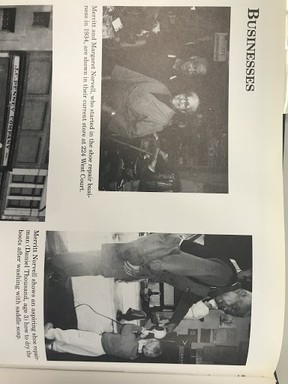 Backstory and Context