Xenia Tornado Memorial
Introduction
The Xenia Tornado Memorial stands to honor those who were lost in a tragic tornado over thirty years ago. The memorial includes the names of the 34 people who lost their lives after a tornado devastated Xenia, OH on April 3, 1974. The tornado injured many and resulted in over $100 million in damages. The tragedy of the storm brought many in the university, community, and town together as they worked to rebuild and comfort one another in light of the destruction. This tragic event remains one of the largest and most destructive tornadoes in history.
Images
There is also a nearby historical marker that discusses the severity of the Xenia Tornado.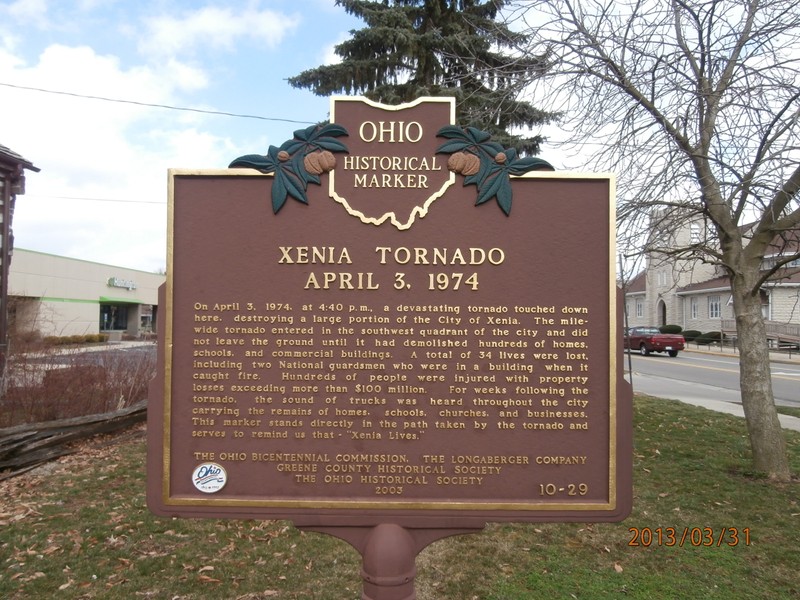 This monument pays tribute to the victims and the resolve of the survivors.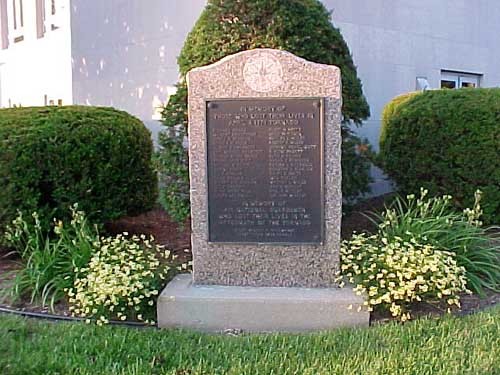 This sign demonstrated the faith and resolve of local residents in the aftermath of the storm. Many residents displayed bumper stickers and wore shirts with the slogan XENIA LIVES in the aftermath of the storm.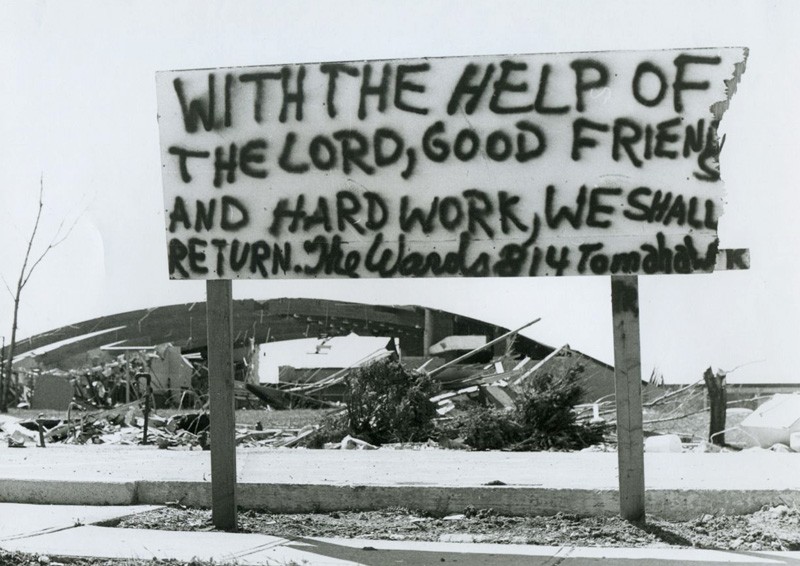 Backstory and Context
One of the most destructive tornadoes in history, the storm of April 3rd, 1974 destroyed several homes, businesses, and schools and resulted in the deaths of thirty-four people in Xenia as well as neighboring Wilberforce University. The tornado was an F-5 on the Fujita scale, the first tornado to reach this classification in modern times, and resulted in wind speeds around 300 miles per hour.

The tornado hit the city at 4:30 PM in the evening and was just one of several tornadoes and windstorms that caused destruction that day. The storm cell was referred to as the "super outbreak" - a reference to the fact that it was the second largest recorded outbreak of tornadoes in a single twenty-four-hour period in history up to that point. In addition to the tornado that hit Xenia, there were thirty F-5 and F-4 tornadoes that afternoon. From April 3-4th, there were a total of 148 tornadoes in thirteen US states and the Canadian province of Ontario. On those two fateful days, the tornadoes caused damage in Illinois, Indiana, Michigan, Ohio, Kentucky, Tennessee, Alabama, Mississippi, Georgia, North Carolina, Virginia, West Virginia, and New York.

The entire outbreak caused more than $600 million in damages in the United States. At one point during the "super outbreak," there were over a dozen tornadoes causing damage at any given moment. Over those two days of terror, there were 315 fatalities and 5484 people were injured. Of the victims who were killed in Xenia, twelve were children, including a four-week-old baby.
Today, this memorial stands as a grim reminder of the power of mother nature and what the weather is capable of, as well as a testament to the community's ability to heal.
Sources
Boykin, Sharahn. "Xenia remains determined 40 years after tornado hit." Dayton Daily News. April 3, 2014. Accessed November 15, 2018. https://www.mydaytondailynews.com/news/xenia-remains-determined-years-after-tornado-hit/GCWRrQqtqFnZROUDimurHP/
Additional Information