Pompeiian Villa
Introduction
Built in 1900 by wealthy businessman Isaac Ellwood, Pompeiian Villa is one of the oldest and unique structures in Port Arthur. Ellwood hired architects George C. Nimmons and William K. Fellows and had them design the house to resemble a villa from the the ancient Roman city of Pompeii, Italy, which was destroyed by the eruption of Mt. Vesuvius in A.D. 79. Ellwood was a business partner of John W. Gates, a wealthy financier who provided funding for the Port Arthur's establishment in 1895. Gates encouraged his friends and business associates, including Ellwood, to build homes here (to be used as winter retreats). The Classical Revival home stands as a reminder of this early period of the city's history and the wealthy men who established it. It is listed on the National Register of Historic Places and is owned and operated by the Museum of the Gulf Coast.
Images
Pompeiian Villa was built in 1900 and is today operated by the Museum of the Gulf Coast.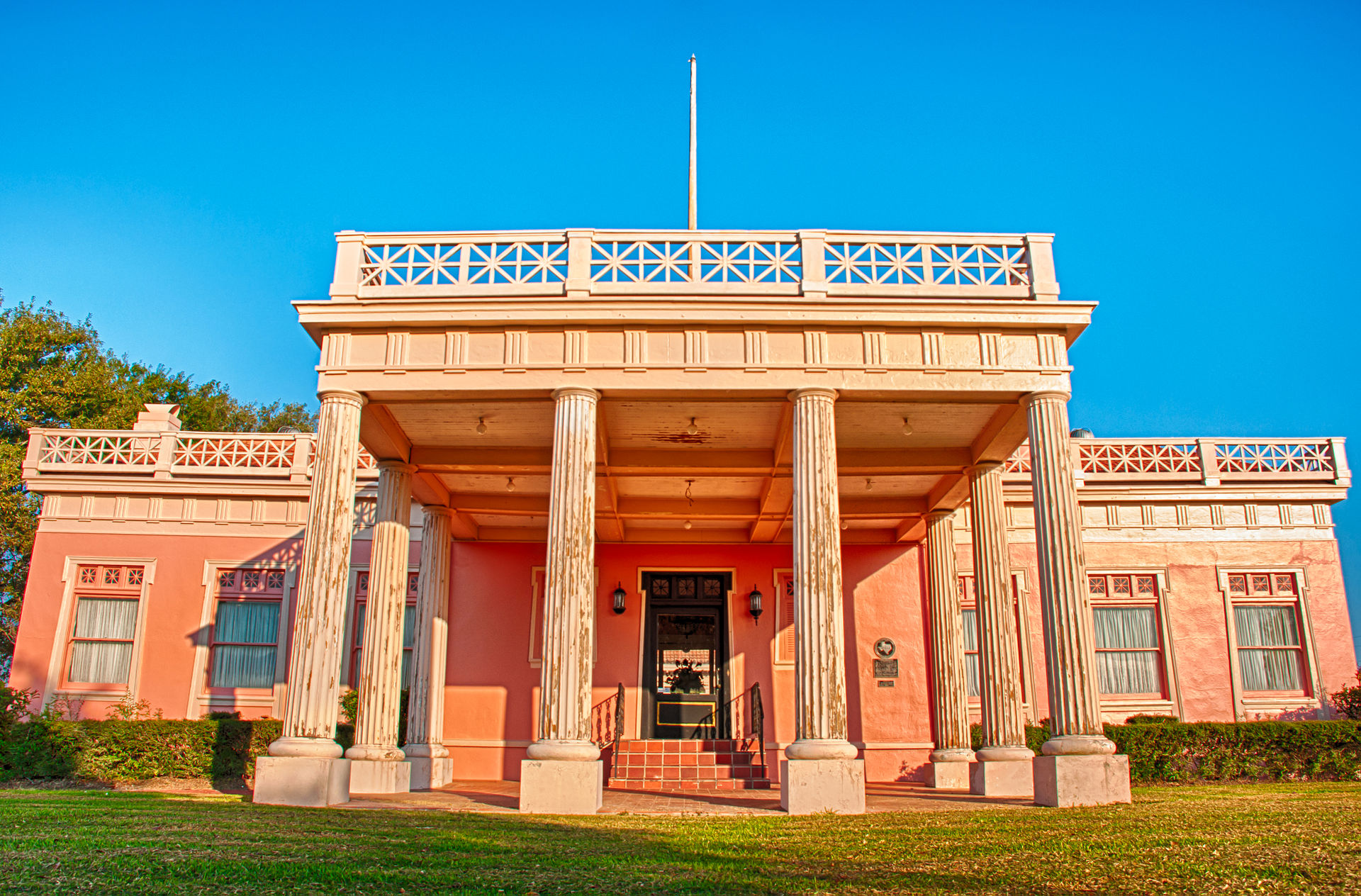 Backstory and Context
Port Arthur is named after its founder, Arthur Stillwell, the then president of the Kansas City Southern Railroad. He wanted his company to have access to the Gulf of Mexico and decided that the city's location on Sabine Lake would be an excellent location. He bought 53,000 of land and set aside 5,000 for the city. Needing more funding, he enlisted the help of Gates to finance the city's development. Gates, who was an excellent salesman, started working for Ellwood's barb wire manufacturing company in 1873.

Ironically, Ellwood never lived in the home. It was eventually purchased by George M. Craig, another wealthy businessman who was a leader in the city's growth. He arrived in 1897 and helped with the effort to make the port a deep water port, became president of the First National Bank, and helped convince oil companies, such as Texaco, to relocate to the city. The house was sold to the Port Arthur Historical Society (which runs the museum) in 1973.
Sources
Gary L. Hume & Marie Deacon. "Pompeiian Villa." National Park Service - National Register of Historic Places Nomination Form. May 23, 1973. https://atlas.thc.state.tx.us/NR/pdfs/73001967/73001967.pdf.

"Pompeiian Villa." Museum of the Gulf Coast. Accessed August 11, 2017. http://www.museumofthegulfcoast.org/pompeiian-villa.

Photo: Michael Reed, via Wikimedia Commons
https://en.wikipedia.org/wiki/National_Register_of_Historic_Places_listings_in_Jefferson_County,_Tex...

Additional Information