Villa Lewaro, home of Madam C. J. Walker
Introduction
Villa Lewaro was the home of Madam C. J. Walker, an African American woman who became a millionaire through her empire of hair care products. Walker was born in 1867 to formerly enslaved parents. She was orphaned at age 7, married at 14, had a daughter and was widowed by 20. By 1915 she was the wealthiest Black woman in the country, and a major benefactor of Black schools, charities and organizations such as the NAACP. She hired architect, Verner W. Tandy to design her house. He was a 1909 graduate of Cornell University and New York's first licensed Black architect. Built in one of the country's most fashionable suburban neighborhoods, Walker hoped that the estate would be a beacon of hope for other African Americans.Today, the home is a private residence and is not open to the public.
Images
This is the rear elevation of the restored historical site of Madam C. J. Walker's residence, "Villa Lewaro" in Irvington, NY.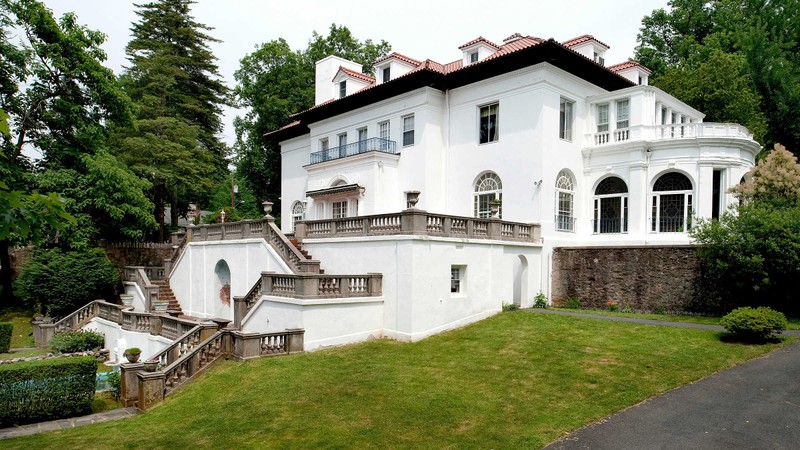 This photo of Villa Lewaro came directly from the Walker family's archives. This portrays sales associates posing during the 1924 annual Convention of the Madam Walker Beauty Culturists Union.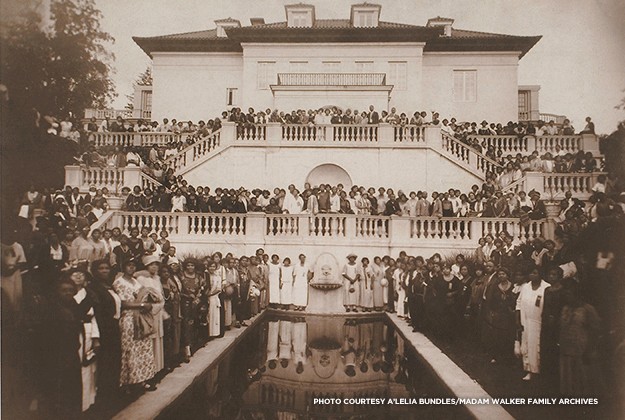 This is another image from the Walker family's personal archives. It is a portrait of Madam C. J. Walker herself.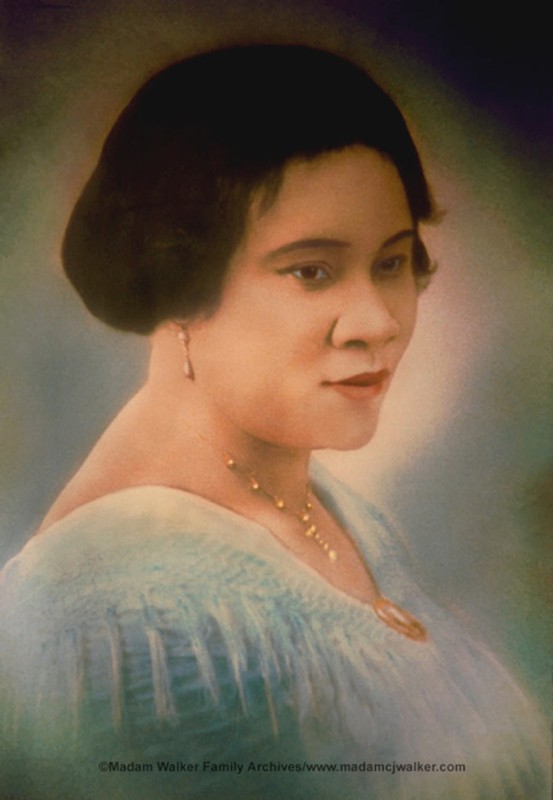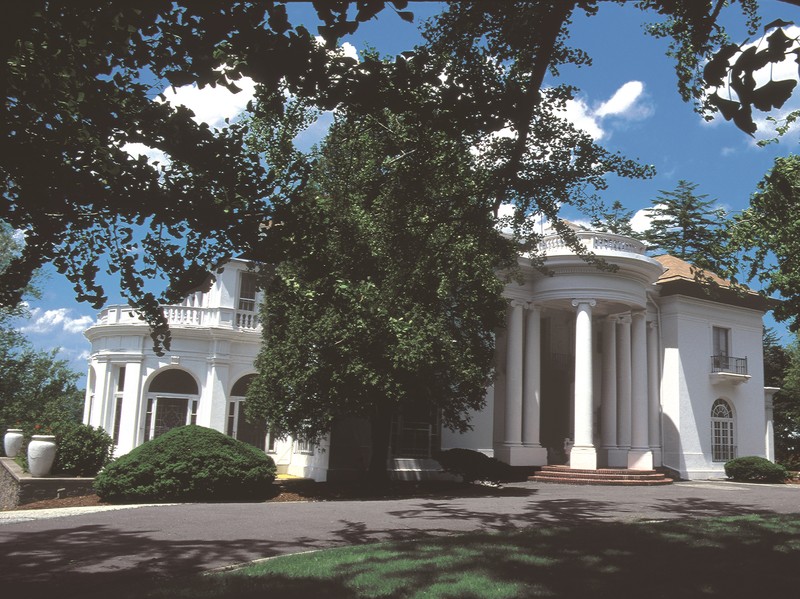 Backstory and Context
Madam C. J. Walker was born in Delta, Louisiana under the name, Sarah Breedlove. Her parents and some of her siblings had been slaves, and in her early life, she worked alongside her family in the cotton fields. As a young woman she started with a washtub and was promoted to the kitchen. Her parents died when she was 7 years old; she married at 14; became a widow at 20. In order to support herself and her daughter she, " promoted myself into the business of manufacturing hair goods and preparations....I know how to grow hair as well as i know how to grow cotton.."
She created the "Walker System" and later worked to market and sell custom hair care products specifically for African American women. One of the first proponents of, "Black is beautiful." Walker employed numerous women as "beauty culturalists" whom she would train and send out as door-to-door saleswomen. As her clientele grew, so did her notoriety and fortune. Although it is difficult to determine "firsts" in history with precision, it seems likely that Walker became the first Black woman to earn and amass a fortune of over one million dollars in the United States. 
In 1918, Madam Walker hired African American architect Vertner Tandy to build her dream house on four acres in Irvington, New York. He designed her a 30-room Roman villa in white stucco, red tiled roof, with a two-story, semi-circular portico visible from Broadway. She decided to name the mansion Villa Lewaro lovingly after her daughter A'Lelia Walker Robinson, using two letters from each of her names. The home caused some local controversy, as whites living in the surrounding area were not favorable to having Walker as a neighbor. 
Walker was leading contributor to the NAACP and other Black institutions. She also offered scholarships for African American women and she dedicated much of her latter life to supporting causes that strengthened African American businesses and communities. 
Sources
Bundles, A'lelia . Madam C.J. Walker. American History. August 1st 1996. 42 - 48.
Dozier, Richard. Villa Lewaro, Anne E. Poth House. National Register of Historic Places Inventory-Nomination Form. Published October 30th 1975.
Williams, Gray. Picturing Our Past, National Register Sites in Westchester County. Elmsford, New Yori. Westchester County Historical Society, 2003.
Additional Information