Racist Restaurants in Seattle: "Mammy's Shack: and "Coon Chicken Inn"
Introduction
Seattle's "Mammy's Shack" advertised cooked by a real southern mammy. The nearby "Coon Chicken Inn" opened at this exact spot in 1929. Along with locations in Salt Lake and Portland, each of the "Coon Chicken Inn" restaurants stayed in business until the 1950s. The Seattle NAACP protested the way that the restaurant's name makes use of a racial slur from 1930 to the restaurant's closing in the 1950s. The NAACP protested that every part of the restaurant used racist images and made liberal allusions to the "good old days" of the antebellum South. For example, the door and the restaurant's logo was designed to look like a smiling Blackface caricature of porter.
Images
The Coon Chicken Inn's racist imagery began with the front door which was located in the middle of a smiling grin of a caricatured Black porter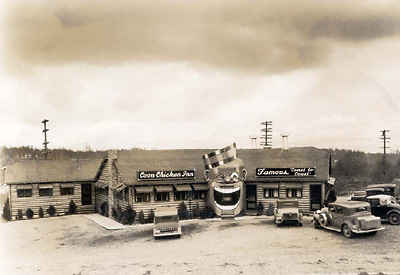 Advertisement for the opening of the restaurant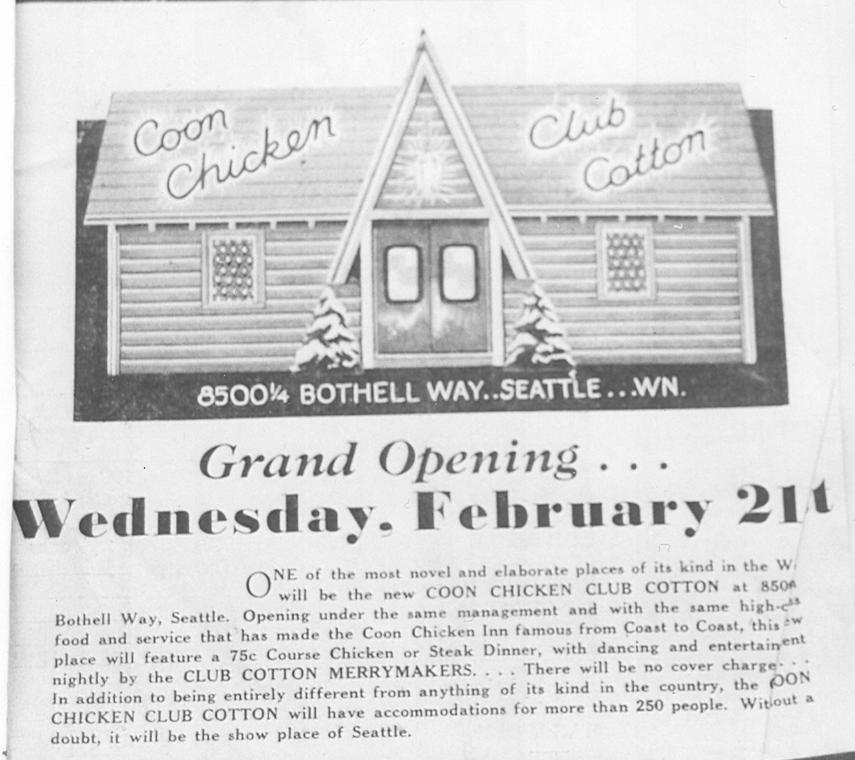 After the repeal of Prohibition, the restaurant became a club at night where musicians played "negro music" behind bandstands featuring racist caricatures of Black porters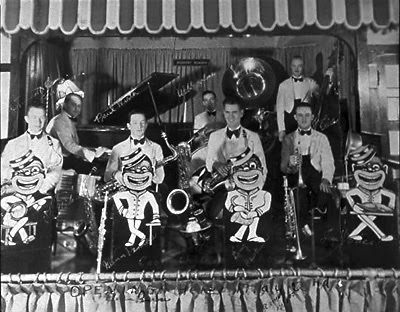 "Mammy's Shack" was located just up the road along Bothell Highway from the "Coon Chicken Inn" which was located just beyond the southern limit of this map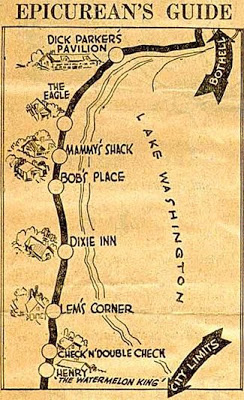 Backstory and Context
The Settle NAACP protested against the racist slurs and caricatures which led the owner to change the face of the porter from Black to blue in the early 1930s. The owner also agreed to tone down his use of racial stereotypes in marketing as a result of a threatened defamation lawsuit from the local branch of the NAACP.
The video below is not an actual commercial for the restaurant, but rather a scene from filmmaker Kevin Wilmott's modern film CSA that lampoons these sorts of racist restaurants and products with fake commercials.
Sources
Catherine Roth, "The Coon Chicken Inn: North Seattle's Beacon of Bigotry," Seattle Civil Rights and Labor History Project http://depts.washington.edu/civilr/coon_chicken.htm Images of the Band and the Map of the area come from the Northwest Music Archives http://nw-music-archives.blogspot.com/2009/05/dixie-chicken-sxne-style-1931.html http://www.historylink.org/index.cfm?DisplayPage=output.cfm&file_id=9191
Additional Information