Grandview Cliffside Amphitheatre
Introduction
The Grandview Cliffside Amphitheatre is located inside Grandview National Park. The amphitheater is home to Theatre West Virginia, who are well-known for their production of the outdoor drama, "Honey in The Rock."
Images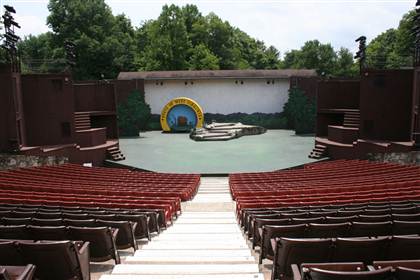 "Honey in the Rock" (Photo by: Steve Shaluta)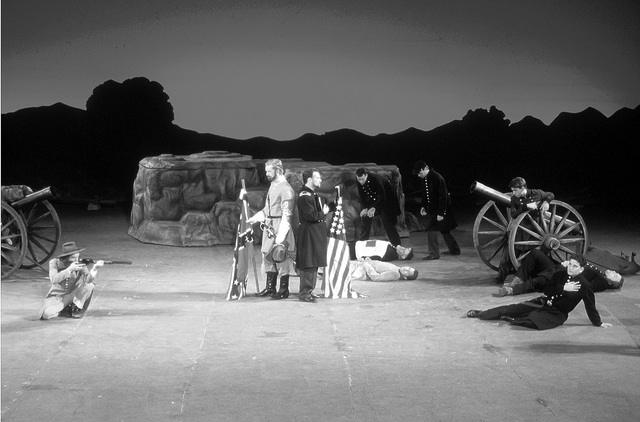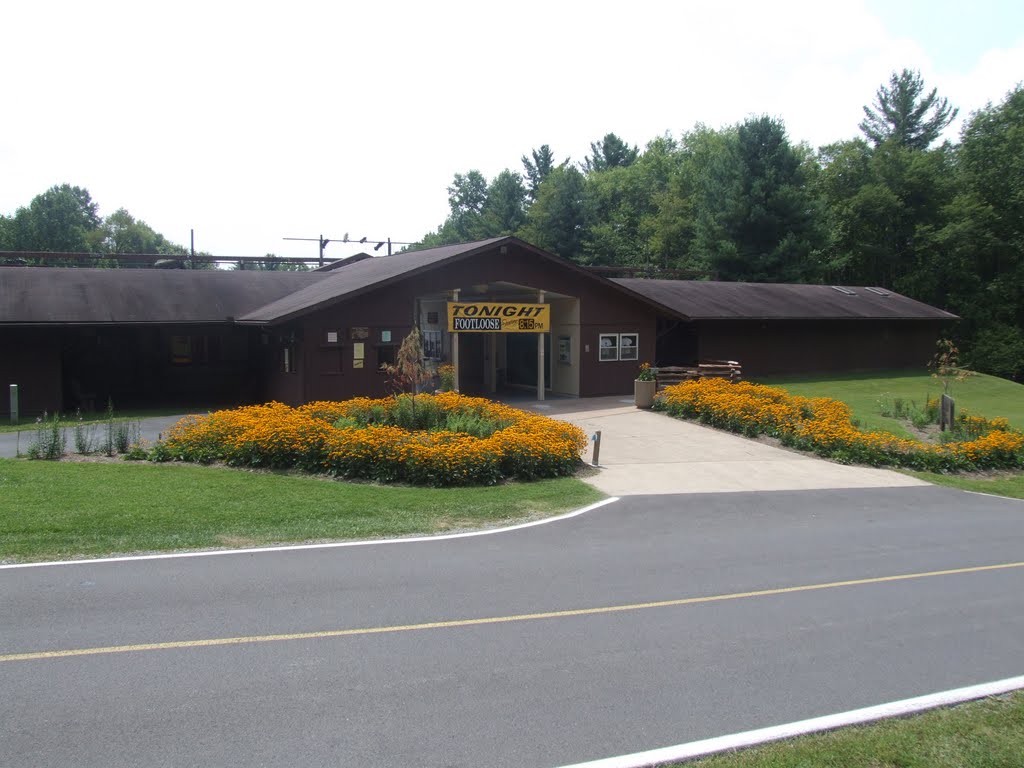 Backstory and Context
The Grandview Cliffside Amphitheater was built in 1961, thanks to the West Virginia Historical Drama Association, known today as Theatre West Virginia. The West Virginia Historical Drama Association was founded in 1955, by Raleigh County citizens who wanted a way to present the history and culture of their home. According to the Theatre West Virginia website, they received funding from the following people: former Governor Hulett C Smith, Leo Vecellio, Charles Hodel, C.S. Lewis, Harry Anderson, Waldo Lafon, M.W. Powers.

On June 27, 1961, the Amphitheater opened with the outdoor drama, "Honey in the Rock." The play was written by Kermit Hunter, and tells the story of how West Virginia became a state. In 1970, the play "Hatfields and McCoys" written by Billy Edd Wheeler, was added to the schedule. Over the last 50 years, the Cliffside Amphitheater has shown these two plays plus productions of many other plays and musicals. In 2013, Theatre West Virginia did not have enough funding to produce any plays, but with help from the community, they were able to return the next year.

The amphitheater is open June through August, with plays beginning at dark. Tickets for an adult are $19, and $9 for children.
Sources
"Theatre West Virginia," accessed August 4, 2017,
http://theatrewestVirginia.org

"Encyclopedia West Virginia," last modified August 9, 2012,
https://www.wvencyclopedia.org/articles/2145

"Encyclopedia West Virginia," last modified June 27, 2016,
https://www.wvencyclopedia.org/articles/481

Additional Information