Grimes County Courthouse
Introduction
This Victorian-designed building serves as the seat of government for Grimes County. It was built in 1891 and is the third courthouse at this location. The first settler, Henry Fanthorp, donated the land for the site. It is part of the Anderson Historic District, which is listed on the National Register of Historic Places, and is a Recorded Texas Landmark. The building houses the original land grant records that date to 1824. In the 1930s, it was the location of the notable trial of a Clyde Barrow (as in, Clyde of the notorious Bonnie and Clyde couple) gang member, who, during the trial, vowed he would see court in hell.
Images
The Grimes County Courthouse was built in 1891.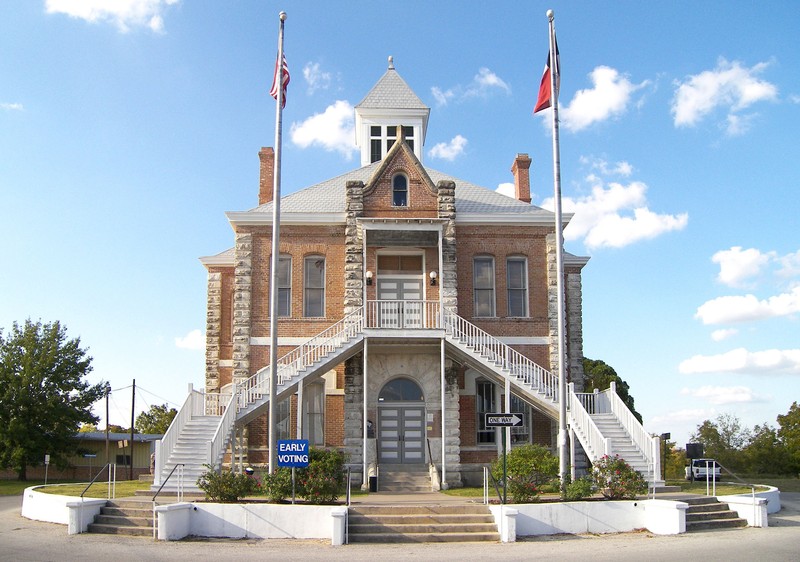 Sources
Hume, Gary & Muckelroy, Duncan. "Anderson Historic District." National Park Service - National Register of Historic Places Nomination Form. March 15, 1974. https://atlas.thc.state.tx.us/NR/pdfs/74002072/74002072.pdf.

Jeanson, Terry. "Grimes County Courthouse." Texas Escapes. Accessed August 2, 2017. http://www.texasescapes.com/CentralTexasTownsSouth/Anderson-Texas-Grimes-County-Courthouse.htm.

Photo: Larry D. Moore Licensed under CC BY-SA 3.0 via Wikimedia Commons -
https://en.wikipedia.org/wiki/National_Register_of_Historic_Places_listings_in_Grimes_County,_Texas#...

Additional Information