Green Street Baptist Church
Introduction
Formed on September 29, 1844 on First Street in Louisville, KY the Second African Baptist Church was born. The church has not only seen the changing of its location, its name, and its pastors, but it witnessed a metamorphosis taking place. The church was not just a central location of worship for the Black community, but a hub for the Civil Rights Movement. History took place under this church, history that would help change the lives of African Americans in Louisville, KY.
Images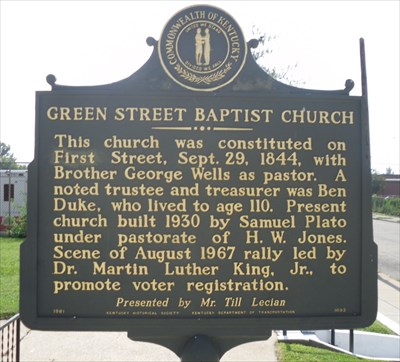 Green Street Baptist Church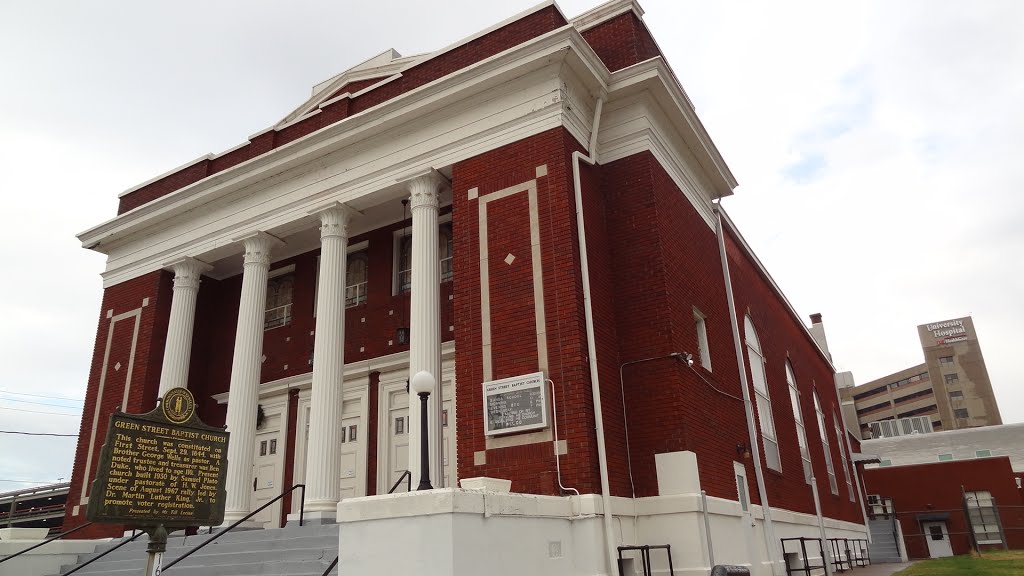 Sanctuary of Green Street Baptist Church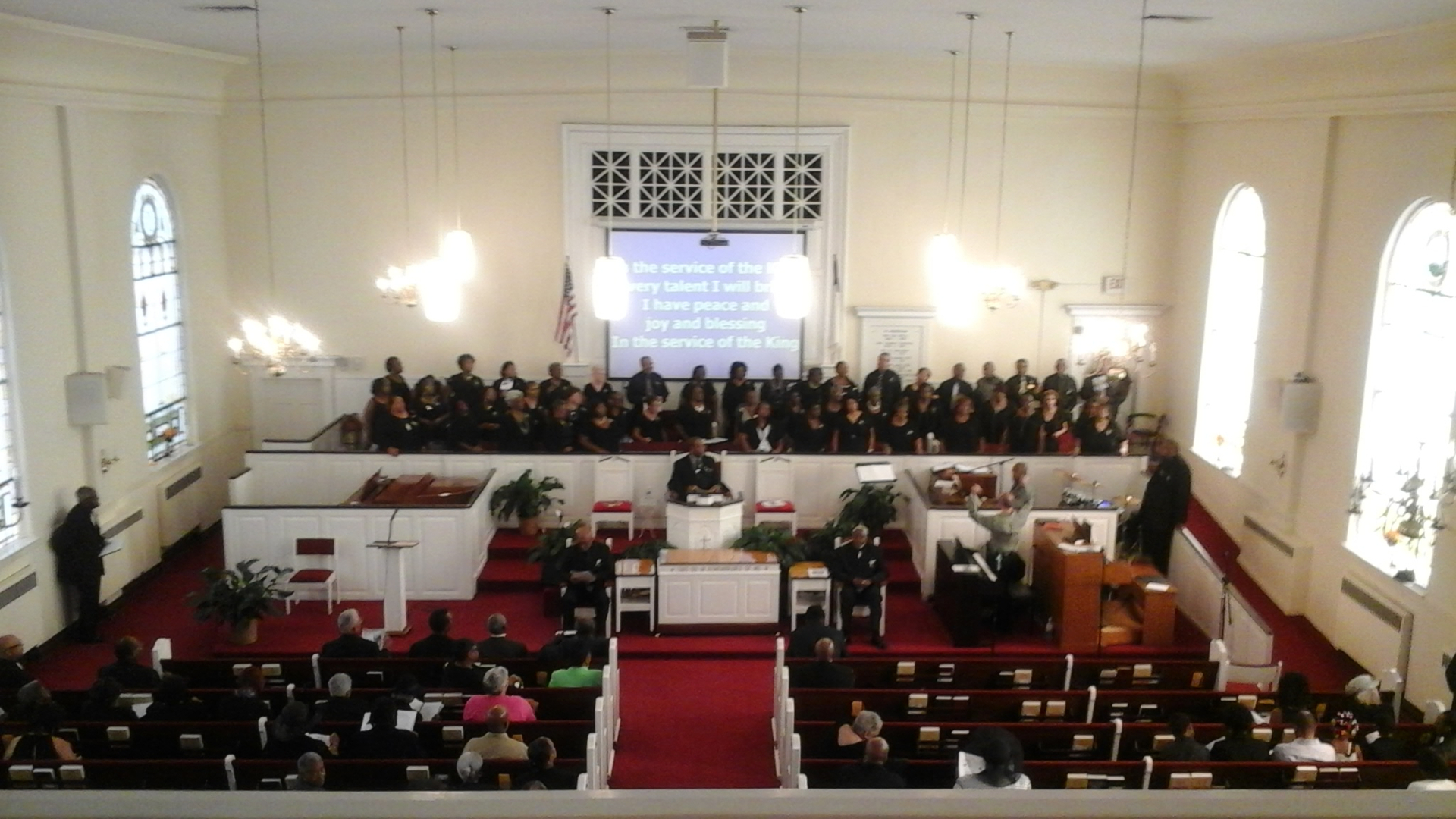 Backstory and Context
Second African Baptist Church got its name because it was going to be only the second African Baptist Church in Louisville. It's organization efforts led by Brother George Wells were stalled in April of 1844. Other churches didn't feel as though another African church was needed nor warranted in the community. Finally, on September 29, 1844, with permission from other churches, twenty-eight African Americans came together in worship. As the congregation grew, so did the church's need for space. In 1848, the church moved to Green St. In the 1930 the church relocated to its current location and changed its name to the Green Street Baptist Church.
Behind the walls of this church, religion was not the only topic of conversations. Civil Rights was also on the minds of the church members. Green St. was able to be witness to several things that circulated around the Civil Rights Movement. The church organized meetings and were successful in the conquering of segregation on public transportation in Louisville. In 1920 the church joined the Interracial Commission that was headed by Dr. James Bone. In 1961, Green St. showed its support to the student initiated sit ins that were taking place in and around Louisville. Alas, in 1967, Dr. Martin Luther King Jr attended the church. He was there for a rally that was being sponsored by Green St. that was encouraging the Black community to register to vote. Dr. King would die a short year later, but his legacy and his dreams live on with the Green Street Baptist Church.
Thanks to the churches support, its ability to stand the test of time, and it's fight for civil rights, the community of Louisville has been steeped in tradition. A tradition and a legacy that was all started by Brother George Wells whom wanted to make sure his fellow African Americans had a place to worship and share fellowship. Brother Wells will never be forgotten, nor will the churches place in the Civil Rights Movement that took place in Louisville, KY.
Sources
About Us. greenstreetbaptistchurch.org. Accessed August 01, 2017. https://www.greenstreetbaptistchurch.org/prayer-requests.html.

Green Street Baptist Church (George Wells). Notable Kentucky African American Database. Accessed August 01, 2017. http://nkaa.uky.edu/nkaa/items/show/2351.

Green Street Baptist Church. Waymarking. Accessed August 01, 2017. http://www.waymarking.com/waymarks/WM6NNP_Green_Street_Baptist_Church_Louisville_Kentucky.


Additional Information