Transcontinental Railroad Historical Marker
Introduction
This small historical marker designates the location where Governor Leland Stanford broke ground on what would become the western terminus of the Transcontinental Railroad in 1863. The marker is on the edge of Haggin Oaks Municipal Golf Course and the railroad was completed at Promontory, Utah six years after the project began thanks to construction crews working west from Omaha while these crews built the Pacific line towards the East.
Images
Working on the Transcontinental Railroad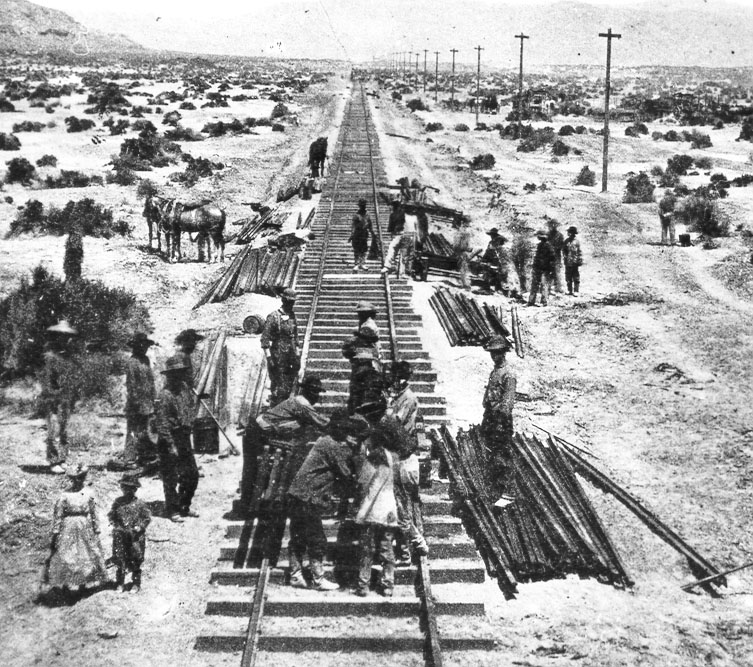 This historic marker is located on the north end of the clubhouse at the golf course.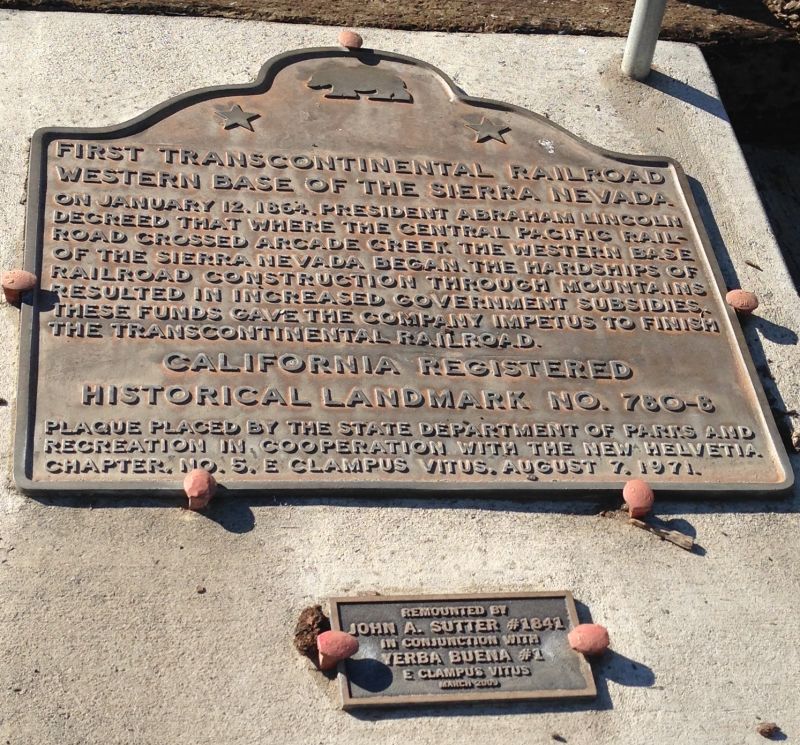 Backstory and Context
One of the lesser-known heroes of the Transcontinental Railroad was the ambitious engineer Theodore Judah. In 1860, Judah identified the notorious Donner Pass, where the extended Donner family became stranded in 1846, as the best place to begin constructing a railroad through the Sierra Nevada Mountains. The following year, Judah and a group of Sacramento investors formed the Central Pacific Railroad Company, and in 1862, the Pacific Railroad Act became law.

According to the legislation, the Central Pacific Railroad would begin construction in Sacramento and continue eastward through the Donner Pass, and the Union Pacific Railroad would build westward from the Missouri River. On January 8, 1863, Governor Leland Stanford broke ground in Sacramento, near what is now Haggin Oaks Golf Course.

The legislation also promised the two companies 6,400 acres of land and $48,000 in government bonds for each mile of track laid, which meant that from the start, the Central Pacific and Union Pacific were in competition with each other.

In 1869, after years of construction and competition, the two lines met at Promontory Point, Utah, near the Great Salt Lake. Governor Stanford was there for the completion, driving a golden spike into the rail to signify the success of the first Transcontinental Railroad.
Sources
Transcontinental Railroad. history.com. Accessed July 31, 2017. http://www.history.com/topics/inventions/transcontinental-railroad.


Additional Information