T.H. Hayes and Sons Funeral Home (1902-2011)
Introduction
Opening its doors in 1902, the T.H. Hayes Funeral Home was the oldest African American owned business in Memphis. The funeral home operated for generations at this location and the building remained at this location until the death of Frances Hayes, the last in the Hayes family. While the funeral home was demolished in 2011, its legacy and place in history is commemorated by a historical marker and a listing on the National Register of Historic Places. The business was ran by individuals who advocated advances in civil rights while providing a vital service to the Black community of Memphis.
Images
Historical Marker for T.H. and Sons Funeral Home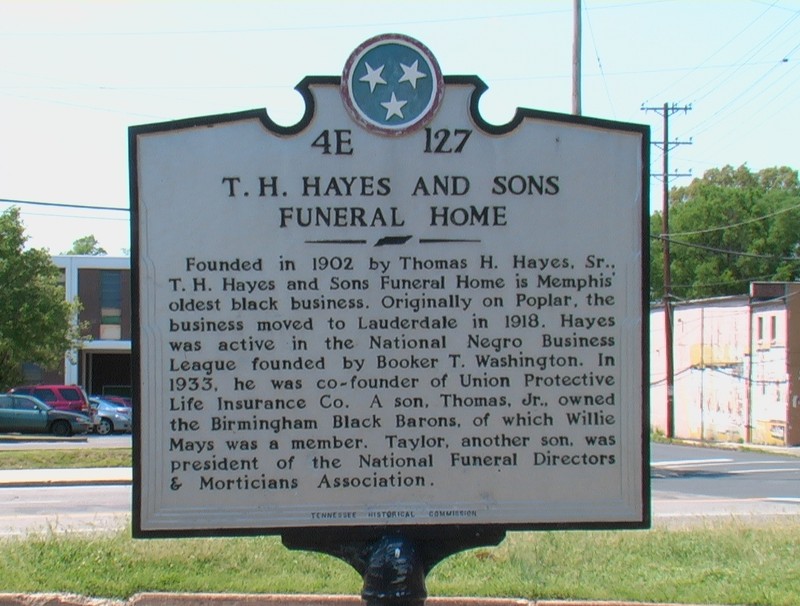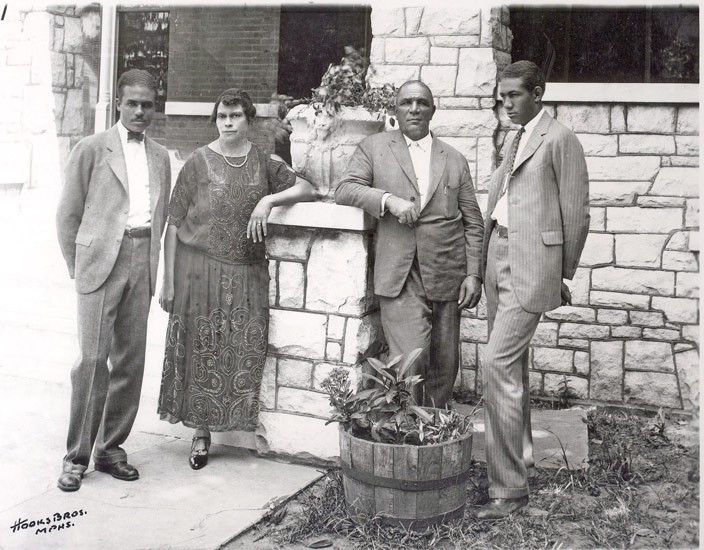 T.H. Hayes and Sons Funeral Home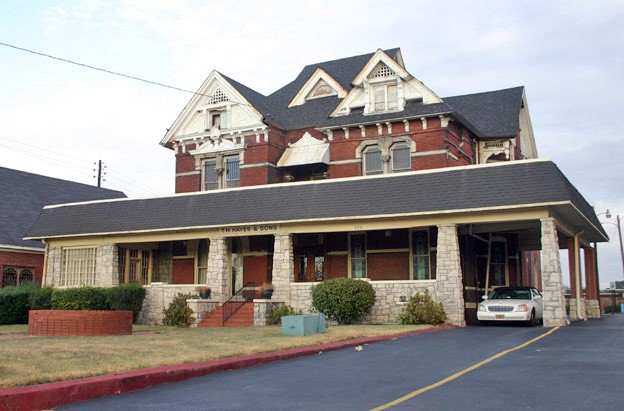 Newspaper ad for T.H. Hayes and Sons Funeral Home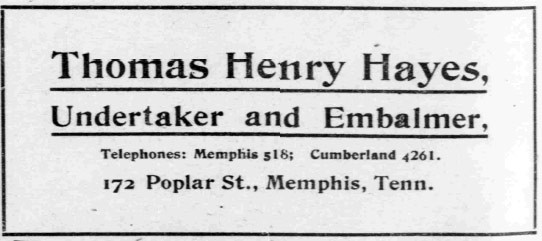 Backstory and Context
In 1902, Thomas Hayes opened the T.H. Hayes and Sons Funeral Home at 245 Poplar Avenue. The business provided mortuary services for African Americans in an era when few white-owned funeral homes provided the care and dignity that a family needed after losing one of their own. Mr. Hayes was known to never refuse service and offered personal lines of credit for people whom couldn't afford to pay immediately so that their loved ones could have a proper burial. From paupers to the Black middle class and professionals, the funeral home opened its doors to everyone. In 1918, the business relocated to 680 S. Lauderdale St.
Not only was Mr. Hayes active in the funeral industry, he was also a lifelong member of the National Negro Business League. In 1916 and with the support of the Lincoln League, an African American political organization, Hayes ran for a seat as a state senator. In 1917, he became a founding member of the Memphis branch of the NAACP.
Thomas Hayes Jr., Mr Hayes' son, was also a successful business man and owner of the African American baseball team, the Birmingham Black Barons. He was also acting Vice President of the Negro American Baseball Team. Taylor Hayes, the other son of Mr. Hayes, was president of the National Funeral Directors and Morticians Association. Taylor had a wife named Frances that procured her funeral directors license. In doing so, she became on the first Black women to be licensed in the profession.
Mr. Hayes passed away in 1982. In his passing he left a legacy of great achievements and accomplished items that so many people could only dream of. The Hayes family wanted to make sure that the African American people of their community were not forgot about when their time of need came. T.H. and Sons Funeral Home was not only a business, but a home that provided a service that so many people needed. Regardless of race, color, age or social status, T.H. Hayes and Sons treated each individual family with the same compassion and honor that they each deserved. All that is left of the funeral home now is a historical marker. The historical marker gives just a glimpse into the history that the T.H. Hayes and Sons Funeral Home left behind.

Sources
Lauderdale, Vance. Crews Demolish Hayes Funeral Home. Memphis Magazine. July 19, 2011. Accessed July 31, 2017. http://memphismagazine.com/ask-vance/crews-demolish-hayes-funeral-home-oldest-african-american-business-in-memphis/.

Historic T.H. Hayes & Sons Funeral Home. Accessed July 31, 2017. http://historic-memphis.com/biographies/hayes-funeral/hayes-funeral.html.


Additional Information