Summit Bechtel Reserve
Introduction
Purchased in 2009, this site is home to over 10,000 acres in the New River Gorge National River area. The Summit Bechtel Reserve (SBR) is the primary adventure center and training location for the Boy Scouts of America. The location is also home to the Boy Scout Jamboree held every four years. The first Boy Scout Jamboree at SBR was held in 2013, and is a way for thousands of boy scouts from all over the nation to experience the beauty and adventure that can only be found in the state of West Virginia. The first ever Boy Scout Jamboree was held in Washington D.C in 1937, on the 27th anniversary of Scouting in America. The Jamboree was originally scheduled to be held two years prior, but due to a polio outbreak, it was rescheduled. Prior to the completion of SBR and since 1981, the Jamboree was held at Fort A.P. Hill, Virginia. This location was chosen because it is only hours away from Washington D.C, the Shenandoah Valley, and the Blue Ridge. The search for the site took almost two years and spanned eighty sites in twenty-eight states. In addition to the Jamboree, SBR also hosts frequent adventure camps, survival training programs, and conservation courses.
Images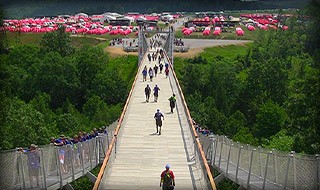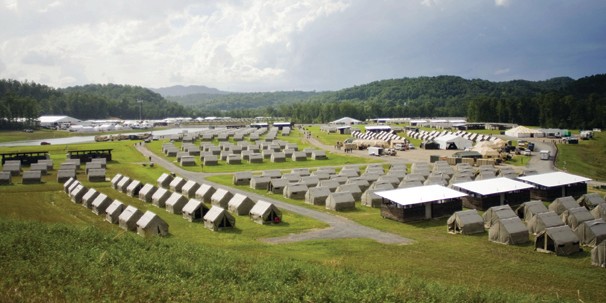 Backstory and Context
Sources
"Jamboree Overview," Accessed July 24, 2017, http://www.summitbsa.org/events/jamboree/overview/.
"The Summit Bechtel Reserve." RMS Design. Accessed May 13th 2021. https://rsmdesign.com/work/the-summit-bechtel-reserve.
"The Summit Story." Boy Scouts of America Summit Bechtel Reserve. Accessed May 13th 2021. https://www.summitbsa.org/about-us/summit-story/#.
Additional Information