Janesville Post Office
Introduction
This address was the first permanent location for Janesville`s Post Office in 1903. A sign of the growing population and development in Janesville, this office employed around fifteen individuals to receive and deliver mail. After a few decades of use, the city moved its location one block north to Dodge Street in 1939, in order to meet the demands of the city. The 1903 building was later occupied by the Labor Temple until 1974 when it was demolished for city parking.
Images
Post Office on S. Franklin. Circa 1940s.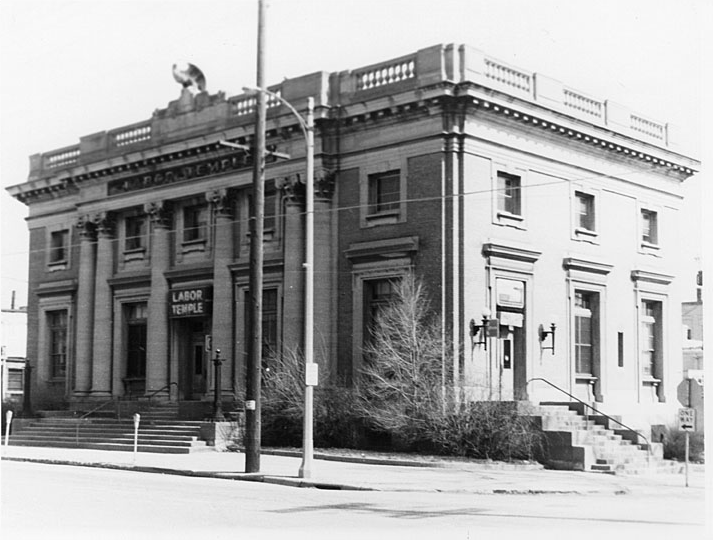 Post Office on Dodge Street. Wisconsin Historical Society, Wisconsin Architecture and History Inventory, "United States Post Office", "Janesville", "Rock", "Wisconsin", "27890".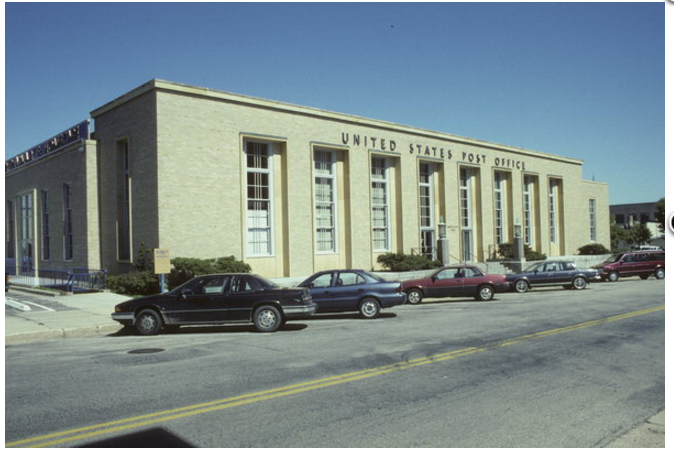 Backstory and Context
A permanent post office in Janesville marked Janesville's ascent from small city to medium sized metropolis, a sign of the booming development and settlement in the area. It is reported that the first Post Office was located in a tavern on East Milwaukee Street, and run by Henry Janes, the city's namesake. It was a good location as mail was not delivered to citizen`s homes like it is today; a central location to visit and pick up mail was desirable. Downtown Post Offices were the model for much of the Midwest, until the advent of rural delivery service and widespread use of the automobile. 
Additional Information