Alabama Sports Hall of Fame and Museum
Introduction
The Alabama Sports Hall of Fame, located in Birmingham, Alabama, preserves and exhibit's the state's athletic history. The collection currently holds over 5,000 objects including Heisman trophies, life size dioramas, and various sport uniforms. Six to eight people are inducted into the Hall of Fame each year; in total there are over 200 inductees. Though the primary exhibits focus on Alabama athletics, there are occasional exhibits on athletes that made a significant impact on American sports.
Images
Alabama Sports Hall of Fame and Museum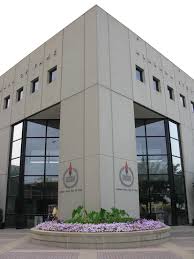 Backstory and Context
The Alabama Sports Hall of Fame is a non-profit organization that began in 1967. The Museum preserves and celebrates the history of athletes in the state. Currently, ASHOF in located within a 33,000 square foot warehouse in Birmingham, Alabama. The ASHOF is can be described in two parts: the museum and the hall of fame.
The museum houses over 5,000 artifacts. These items range through the history of Alabama sports and include sports worn memorabilia as well as historical reproductions. However, some of the most valued items were more personal such as trademark items worn by coaches or photographs from momentous sport occasions.
The Hall of Fame currently inducts a few members each year. These 6 to 8 people range from journalists to athletes to coaches. Inductees can be nominated into one of 24 categories. Currently there are just over 200 people in the Alabama Hall of Fame. The ASHOF holds a yearly banquet for new inductee and to award their Sportsman of the Year award.
Sources
1) http://ashof.org/index.php?submenu=AboutUs&src=gendocs&link=MissionStatement&category=About%20Us
Additional Information