Emancipation Park
Introduction
Dating back to 1872, Emancipation Park was created by a group of African American clergy and businessmen who purchased ten acres of land in order to build a park in the city's third ward which was home to many former slaves. The park became the official home of the annual Juneteenth celebration marking the end of slavery. Today, the park encompasses tennis courts, a basketball court, a large combined softball/football field, a picnic area, exercise equipment, a playground, a huge swimming pool, and a community center that is still used to hold the annual Juneteenth celebration.
Images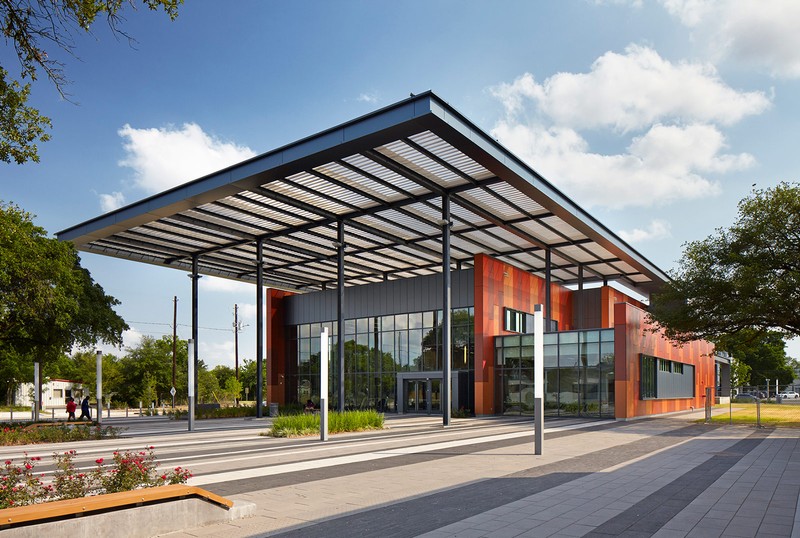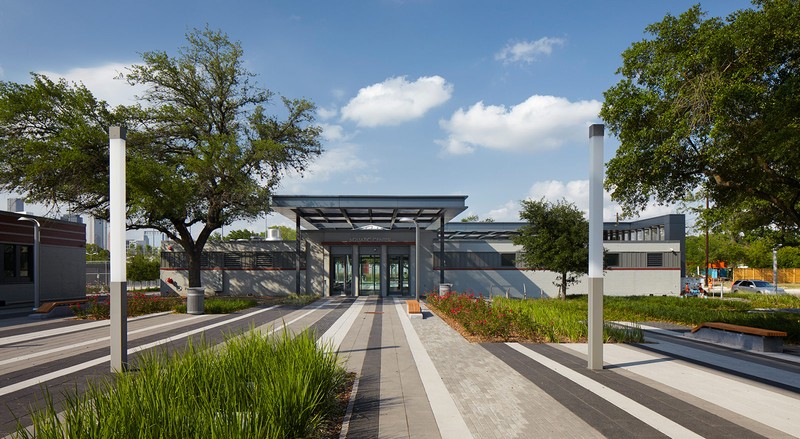 Backstory and Context
On January 1, 1863, President Abraham Lincoln signed the Emancipation Proclamation that freed enslaved men and women. It wasn't until June 19th, 1865 when General Granger proclaimed the information that the news reached Texas. Several former slaves led by Rev. John Henry "Jack" Yates, Richard Allen, Richard Brock, and Reverend Elias Dibble, came together and collected $800 to purchase a 10 acres of land to celebrate their freedom. This celebration was named Juneteenth and to this day is still celebrated. Because the land was purchased for the Juneteenth celebration they named it Emancipation Park.
In 1913, the city of Houston acquired the land. The park became the first public park in the city of Houston. Due to segregation, the park was the only one that African Americans were able to use. In 1939, a community center building was built on the property designed by William Watkins and dedicated during the Juneteenth celebration that year. Over the years the park has had renovations and upgrades.
A plan was constructed to improve the community center and swimming facility and to build a new building and a grand entranceway in 2013. It wasn't until June 17, 2017, that the park was reopened with all the new amenities. Today this historic park includes a new recreation center, the renovation of the existing community center and bath house, the construction of a new swimming pool, reconfigured parking options, an entry plaza, a spray ground, playground, walking trail, and picnic areas.
Juneteenth will continue to be celebrated at the park along with other festivities the park can now accommodate such as birthdays, family reunions, and picnics together in the great outdoors.
Sources
Sayer, Jason. Take A Look at the new Emancipation Park. The Architects Newspaper. February 03, 2017. Accessed July 25, 2017. https://archpaper.com/2017/02/new-emancipation-park-houston/#gallery-0-slide-0.

Houston's Emancipation Park Rededicated After $34M Upgrades. US News. June 17, 2017. Accessed July 25, 2017. https://www.usnews.com/news/best-states/texas/articles/2017-06-17/houstons-emancipation-park-rededic....

Sisson, Patrick. Photos: Houston's Emancipation Park reborn after $33.5M renovation. Curbed. June 12, 2017. Accessed July 25, 2017. https://www.curbed.com/2017/6/12/15782662/park-houston-emancipation-park-phil-freelon.


Additional Information