Freedman's Cemetery Dallas
Introduction
Freedman's Cemetery was established as a burial ground for former slaves shortly after the Civil War and is the oldest cemetery in the area. The area around the historic cemetery is now a bustling area inhabited by young professionals, but it was originally settled by a community of former African American slaves who built their own homes and businesses after the Civil War. Construction of the Central Expressway began in the 1940s and bisected the Black community and also directly displaced approximately 1,500 Black residents. Tragically, a portion of this cemetery was paved over during the resulting construction projects.
Images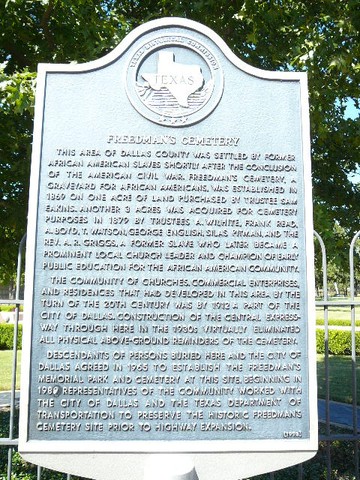 Arched granite entrance into the cemetery.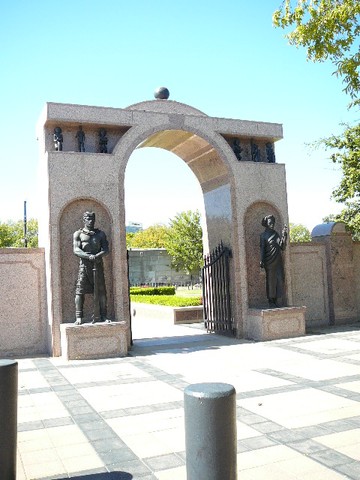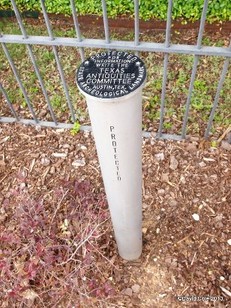 One of the many sculptures at the memorial cemetery depicting the families who were buried here in the aftermath of slavery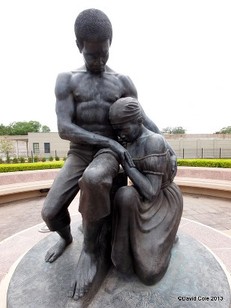 The grounds of the cemetery memorial.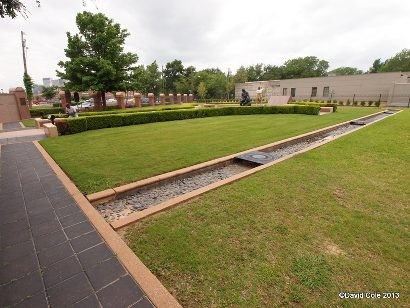 Backstory and Context
Discovery of the portion of the historic cemetery halted construction and led to the hiring of archaeologists as state law forbids construction over a burial site unless all the graves properly relocated. The resulting archaeological dig cost taxpayers $12 million dollars and it took several years to finish. However, in the process over 1500 graves were discovered and the remains of these individuals were reburied according to state law. Visitors to this site can view a memorial at the site along with an arched granite gate adorned by sculptures, plaques, and poetry.
The Dallas African American history museum sponsored an exhibit that interpreted the history of the cemetery from 2001 to 2008. The exhibit included objects discovered by the archaeologists, photographs, archival documents, broken headstones, shards of earthenware, decorative pottery, china plates and glass.
Sources
The Oldest Cemetery in Dallas Rediscovered: The Lost Location of Dallas's Slave Burials Dallas Co. Cemeteries of Tx
Sosa, Lucy. "Freedman's Cemetery Has a History as Complicated as its Buried Members," The Daily Campus, March 4, 2013.
Unearthing of Freed-Slave Cemetery May Put Dallas Road Project On Hold, by Lisa Belkin, Special to the new York Times, Published: August 13, 1990
Additional Information