Charleston Building
Introduction
Built in 1901, this site was originally home to the Verbeck Theater. The theater, which seated 1200 individuals, was Lorain's first large-scale opera house. In 1905, a large fire broke out, destroying the entire theater and killing four people in the process. Rebuilt at the same location, the Victory Block was constructed in 1906, named to show the rebirth and persistence of Lorain and its people. After the reconstruction, the building was designed with an arched doorway and ornate brickwork to reflect a Beaux-Arts style and was used for apartments and department stores. In its long history, businesses such as Kline's Dept. Store, Lipp's Tea, China Store, Young Timer's Shop, Sutter's Restaurant, Charleston Inn Restaurant, Red Brick Inn, and Xanadu Hair Studio have utilized the space and helped Lorain thrive.
Images
The Charleston Building today. Photo by Loraine Ritchey.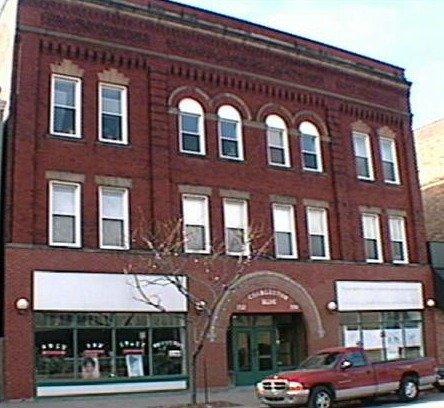 Sources
Ritchey, Loraine. Trashing History. That Woman Weblog. May 14, 2012. Accessed September 03, 2018. https://thatwoman.wordpress.com/tag/trashing-history/. Photo source.