National Biscuit Company Building
Introduction
This former industrial building remains a prominent landmark in the neighborhood and serves as a reminder to an important period of economic growth in Houston. It was built in 1910 by the National Biscuit Company (today known as Nabisco) to be the company's southwestern regional headquarters. It was one of the first warehouses in the city to be constructed using complete steel framing, including trusses, foregoing the use of large wooden beams. The building, which been converted into residential lofts, was added to the National Register of Historic Places in 1998.
Images
The former Nabisco building was constructed in 1910 and now features residential lofts.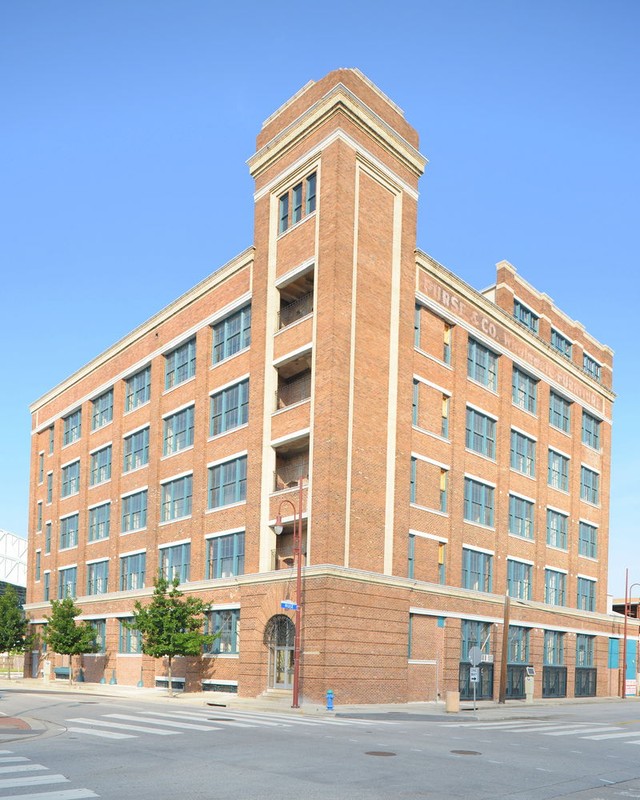 Backstory and Context
Houston's economic growth during the early 20th century arose as a result of a very destructive hurricane in 1900 that compelled many companies in Galveston to move inland. Other factors were that Houston had excellent water and railroad transportation, and was in the early stages of enormous growth in the oil sector. Nabisco remained in the building until the 1950s when it built another building southeast of downtown. A carpet wholesaler moved in next. It is not clear exactly when the building was converted to lofts.
Sources
Dr. Margaret Swett Henson & Janet K. Wagner. "National Biscuit Company Building." National Biscuit Company Building. February 20, 1998. https://atlas.thc.state.tx.us/NR/pdfs/98000141/98000141.pdf.

Photo: Ed Uthman, via Wikimedia Commons
Additional Information