Yturri-Edmunds Historic Site
Introduction
The Yturri-Edmunds Historic Site was once the property of Manuel Yturri, a successful merchant who acquired the first portion of what would be a large piece of property in 1823. The main house, which is a museum (although as of July 2017 it is not open to the public), is one of the few adobe block houses left in San Antonio. Completed by 1820, it is a good example of the architectural style employed during the Hispanic period in Texas. Other historic buildings are located at the site as well, including an operational grist mill, a carriage house, and a stone house; the latter two were brought here from other sites. Give its historical and architectural significance, the house was added to the National Register of Historic Places in 1996.
Images
The Yturri-Edmunds House was completed by 1860 and is one of the few remaining adobe block houses in San Antonio.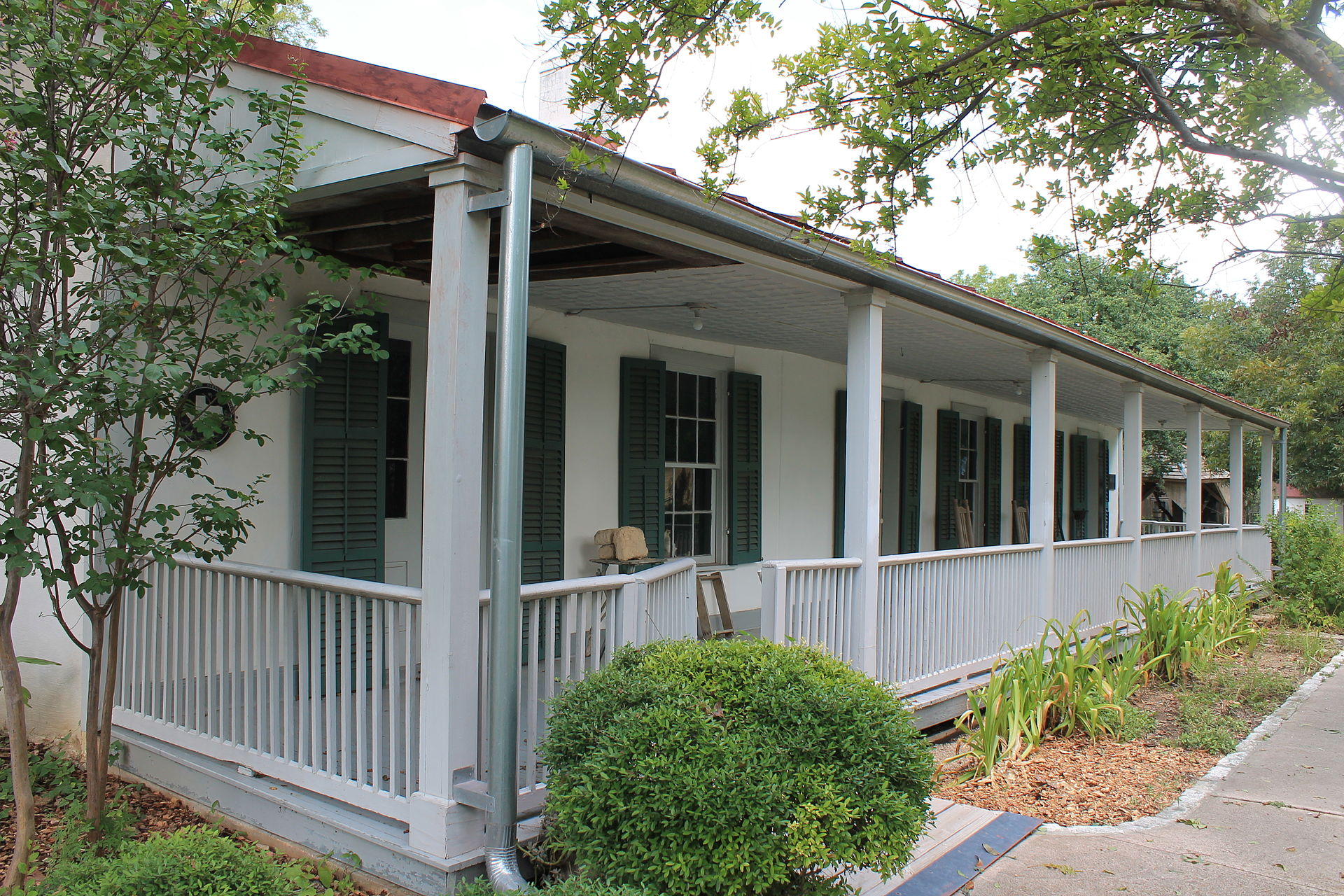 Backstory and Context
The property the site is located on was once owned by the Mission Concepción, which is located nearby to the south. The Mexican government took control over the property and granted it to Yturri, who by that time had achieved high social standing through his business enterprises. He was purportedly born in northern Spain and migrated to Mexico as a boy. He worked as a representative for a pair of merchant brothers and was sent to Texas, where he of course decided to stay. The second name of the house (Edmunds) was the last name of his daughter's husband, Ernest. The property remained in the family until his granddaughter willed it to the San Antonio Conservation Society in 1961.
Sources
Karl Preuss, Ph.D. & Ron Bauml. "Yturri-Edmunds House." National Park Service - National Register of Historic Places Nomination Form. August 8, 1996. https://atlas.thc.state.tx.us/NR/pdfs/96000870/96000870.pdf.

"Yturri-Edmunds - House Museum." San Antonio Conservation Society. Accessed July 12, 2017. https://www.saconservation.org/OurHistory/PropertiesPurchased/SocietyProperties/tabid/153/ArticleID/...

Photo: Renelibrary, via Wikimedia Commons
Additional Information