Frank Kemp House
Introduction
A native to Wisconsin, Frank Kemp is sometimes considered to be one of the most notable architects in Janesville and in the surrounding communities. Born to a European immigrant family, Kemp studied design in Milwaukee and moved between Janesville, Madison, and Beloit throughout his successful career. He constructed his own home in Janesville in 1894 in the popular style of Queen Anne.
Images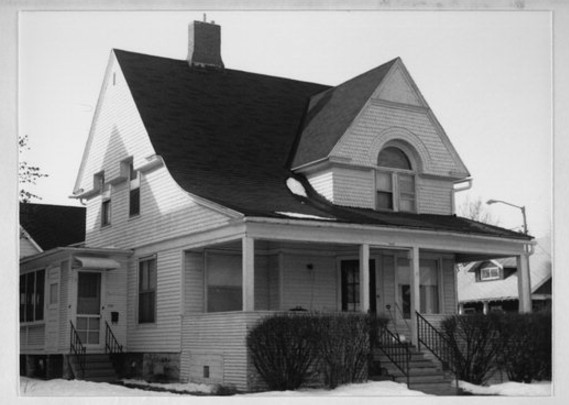 Backstory and Context
This home is an example of how Frank Kemp designed some of his earlier buildings. He often favored Queen Anne styled homes that were emphasized by more then a few gables, steeped roofs, and large bay windows.
When Queen Anne architecture faded out of fashion in the 1900s, Kemp would experiment with a variety of styles such as Craftsman, Tudor Revival, and Colonial Revival. Other buildings that are often credited to Frank Kemp include: St. Mary`s Catholic Church, structures on the Peter`s Block in the downtown area, and houses owned by the Tallman family.
Sources
Wisconsin Historical Society, Wisconsin Architecture and History Inventory, "Frank Kemp House", "Janesville", "Rock", "Wisconsin", "87971".
Additional Information