Mankin-Cox Building
Introduction
The Mankin-Cox Building was completed in 1904, making it the first structure in Thurmond's commercial district. The building is a simple three-story brick construction with storefront space on the ground floor and offices and living spaces on the second and third floors. For much of the building's history, the first floor was separated into two commercial spaces. Dr. J.W. Makin funded construction of the building. He maintained his medical office on the second floor, while his wife, a pharmacist, operated a drug store on the right side of the first floor. The second floor was also shared with Dr. Young, Thurmond's dentist in the early twentieth century. The first floor storefront on the left appears to have remained vacant until 1911, when the New River Banking and Trust Company moved from the Dun Glen hotel to the space. The Cox Building Company acquired the Mankin-Cox Building in the 1920s. Following calamitous fires, the New River Banking and Trust Company shut down in the 1930s, along with much of Thurmond's commercial activity. The Mankin-Cox building was rarely used commercially in the latter half of the twentieth century, though the top floors remained in residential use. The structure was rapidly deteriorating at the turn of the twenty-first century, though National Park Service efforts have largely stabilized it.
Images
Mankin-Cox Building in 2017.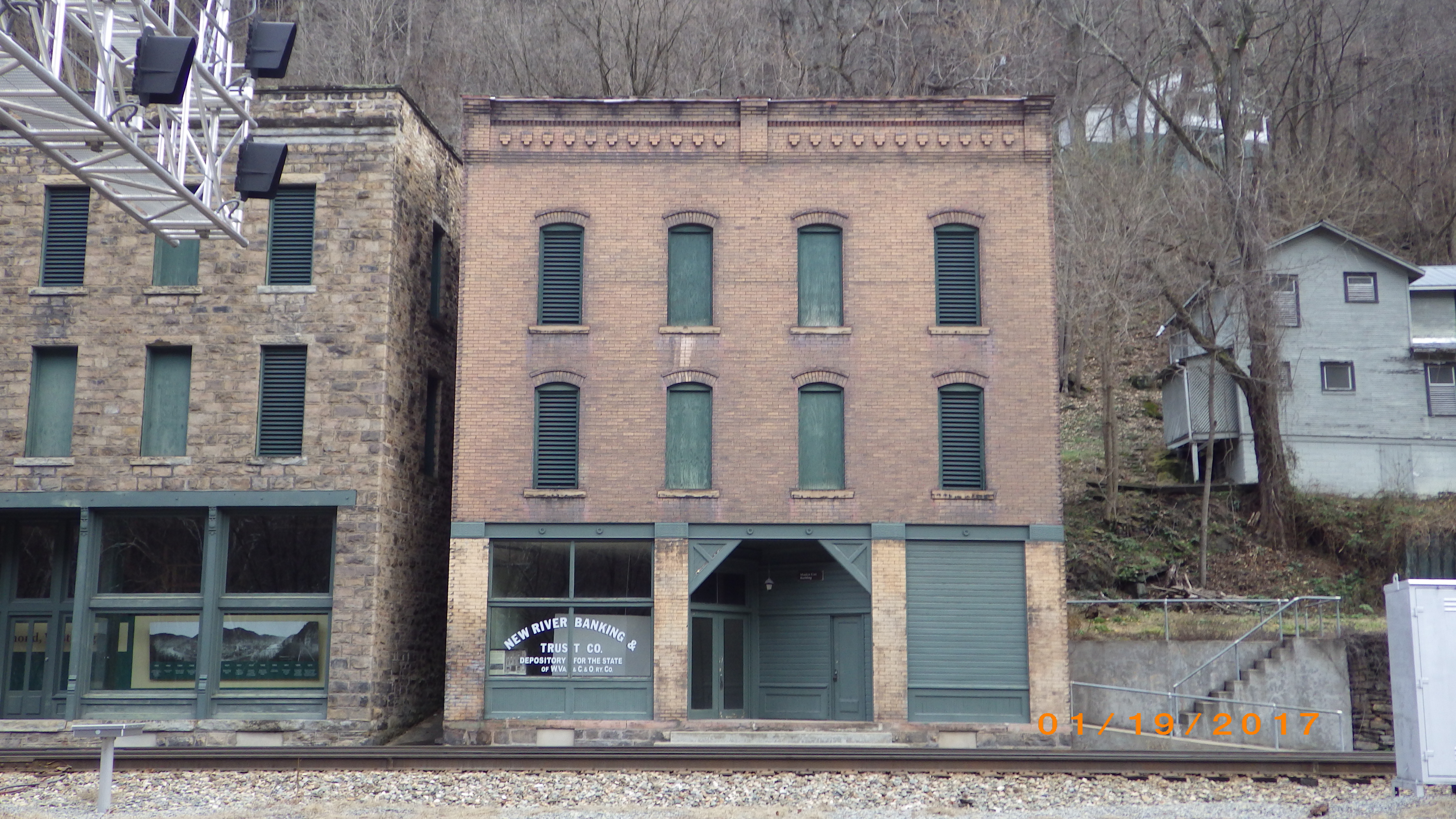 Mankin-Cox Building, 1920.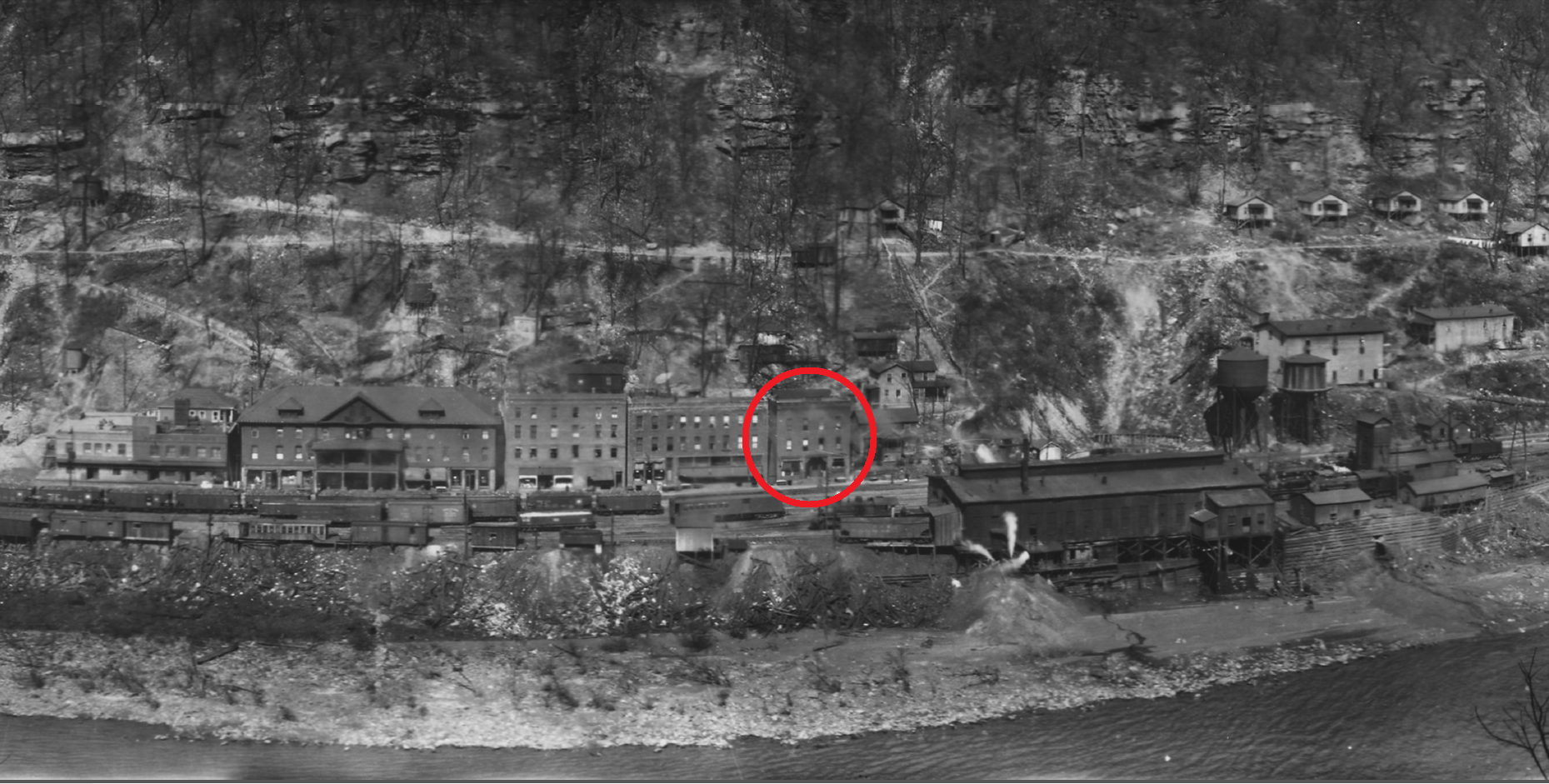 Mankin-Cox building, post-1920.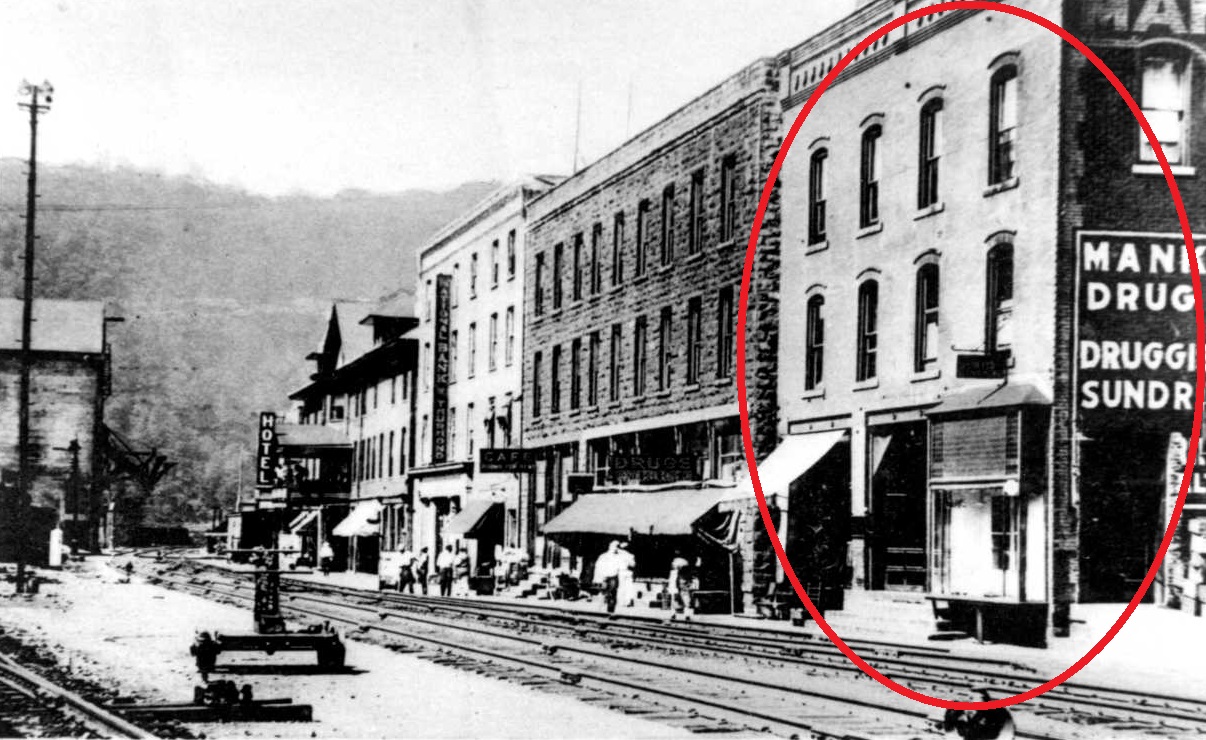 Mankin-Cox Building, date unknown; note date of construction above pediment.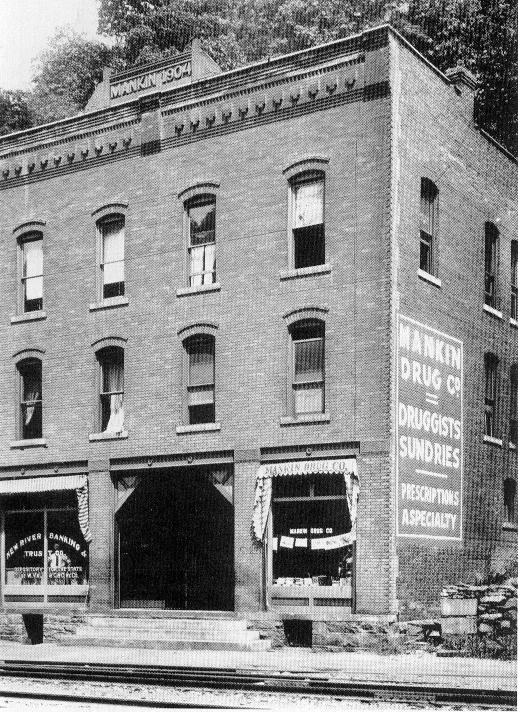 Sources
Harper, R Eugene. Thurmond Historic District, National Register of Historic Places. September 15th 1983. Accessed April 28th 2021. http://www.wvculture.org/shpo/nr/pdf/fayette/84003520.pdf.
National Park Service. "Thurmond Historic Structures Assessment New River Gorge National River West Virginia." Accessed April 28th 2021. http://www.quid-tum.com/documents/thurmond_assessment_report.pdf.
Thurmond Walking Tour, National Park Service. January 6th 2020. Accessed April 28th 2021. https://www.nps.gov/neri/learn/historyculture/thurmond-walking-tour.htm.