Fort Phantom Hill
Introduction
Located north of Abilene proper, Fort Phantom Hill is a well preserved site featuring intact or nearly intact ruins and foundations of stone structures first built in 1851, when the fort was established to help protect what was then the edge of the Texas frontier. It served a variety of purposes (see below) during the latter half of the 19th century before being abandoned by the 1890s. Visitors can take a self-guided tour of the site, which includes a powder magazine, guardhouse, several original chimneys, and a partially intact commissary/warehouse.
Images
The modern building at site's entrance provides restrooms for visitors.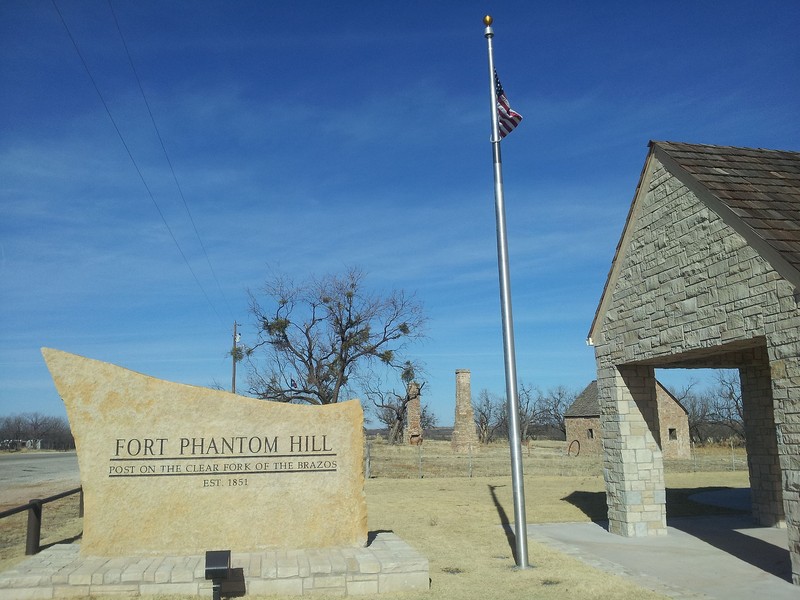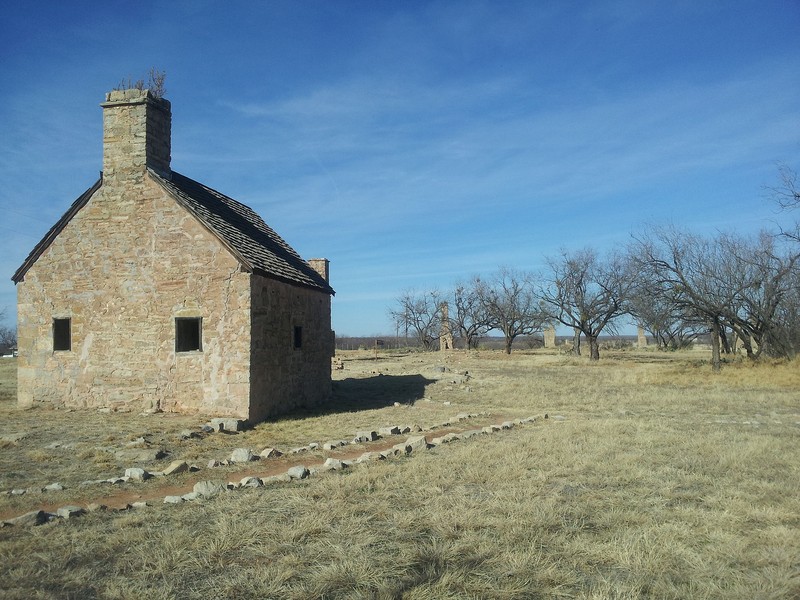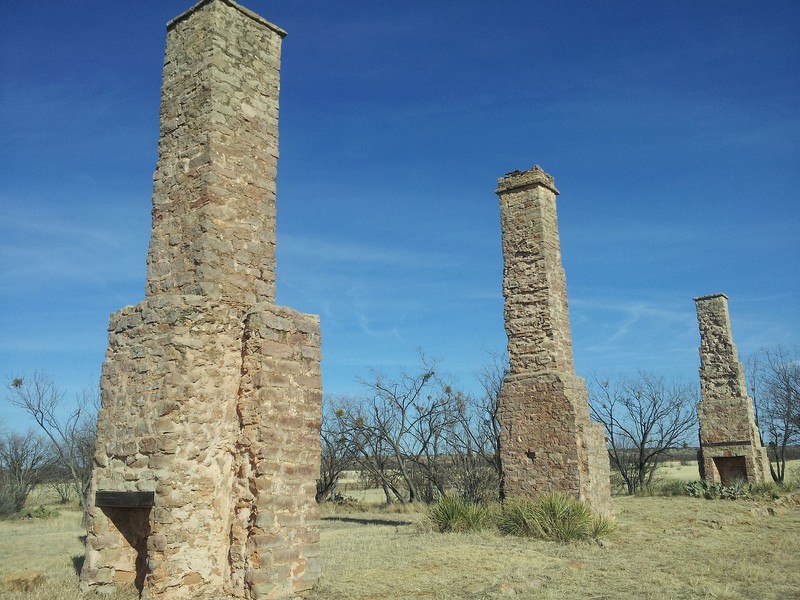 Backstory and Context
As contact between Native Americans and settlers began to increase, it was decided that military posts, including Fort Phantom Hill, were needed to protect the settlers. These forts stretched from the Red River to the Rio Grande. However, Phantom Hill's remote and desolate location proved too difficult to maintain and the military abandoned it in 1853.
Between 1858-1861 the fort became a stop on the Southern Overland mail route. During the Civil War, a Confederate frontier battalion was stationed here. It was used once again as a military post for Fort Griffin from 1871-1872. A town grew around it after 1875 when the buffalo hide industry arose and the population grew to over 500. For a time, the Jones County seat was located here but it was eventually moved to Anson and as a result residents gradually left leaving the fort abandoned. In 1928, a resident of Abilene, John Guitar, bought it. His grandson sold it to the Fort Phantom Foundation in 1997, which eventually developed it into a public historical site.
Sources
Bell, Wayne. "Fort Phantom Hill." National Park Service - National Register of Historic Places Nomination Form. September 14, 1972. https://atlas.thc.state.tx.us/NR/pdfs/72001367/72001367.pdf.

"History Overview." Fort Phantom Hill. Accessed July 3, 2017. http://fortphantom.org/history.

Photos: Pi3.124, via Wikimedia Commons
Additional Information