12th Armored Division Memorial Museum
Introduction
Opened in 2001, the 12th Armored Division Memorial Museum is on the few WWII museums in the country, if not the world, that tells the history of one military unit. Whereas other WWII museums tend to look at the war from a broader perspective, this museum focuses on the 12th Armored's role in World War II. To this end it features three floors of photographs, artifacts, and soldiers' personal items. Visitors will get a real sense of what the war was like from a soldier's perspective. Some of these recollections address the liberation of a concentration camp and the Holocaust in general. Also of note is the retelling of the January 1945 Battle of Herrlisheim, during which the 12th Armored played a pivotal role in stopping a German offensive and thereby helping to shorten the war. According to the museum, this battle and the division's role, is largely unknown. The battle is depicted in a seven-part 3D diorama. In addition to its exhibits, the museum also hosts teleconference/webinar programs about the Holocaust and the war.
Images
The 12th Armored Division Memorial Museum opened in 2001.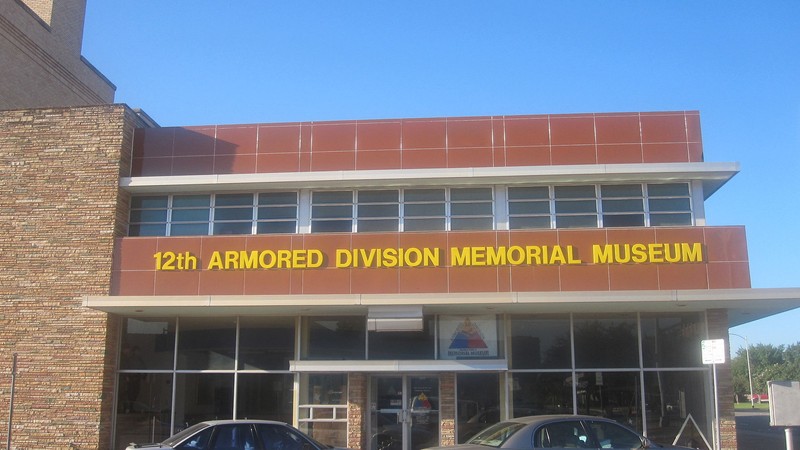 Sources
"Tour the Museum." 12th Armored Division Memorial Museum. Accessed 7, 2017. http://www.12tharmoredmuseum.com/museum.asp.

Photo: Billy Hathorn, via Wikipedia Commons.