David Stewart House
Introduction
David Stewart was one of the few carpenters and builders originally from the Janesville area. He was born in 1862 and studied the carpentry trade before becoming partners with Luther Clark, one of Janesvilles first contractors who moved here in 1842 .
Images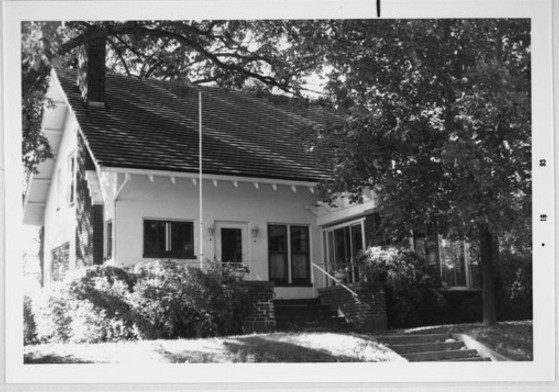 Backstory and Context
Stewart is most well known for participating in projects related to public service and the community. For example, he was put in charge of the construction of the second Janesville High School as well as other facilities like the post offices, libraries, and hospitals. The only structures that has his name attached and still remain are his own home, as well as the Archie Reid House located at 320 St. Lawrence Ave.
Sources
Wisconsin Historical Society, Wisconsin Architecture and History Inventory, " David and Mary Steward", "Janesville", "Rock", "Wisconsin", "86980".
Additional Information