David Jeffris House
Introduction
David Jeffris was a very early settler in Janesville; he arrived here in 1846 and was vital to the growth of the the area. He contributed to the building of over four hundred homes, stores, and churches as well as fueling other projects with materials through his lumber yard. Jeffris later became one of the founders of the Janesville Machine Company and the Merchants & Mechanics Bank.
Images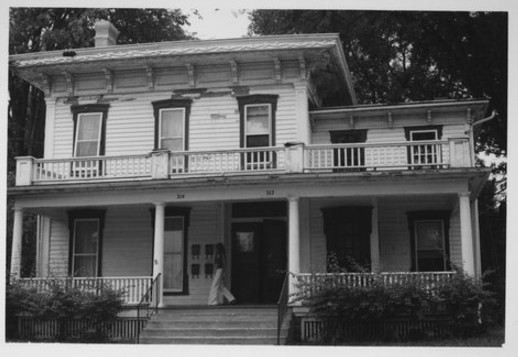 Backstory and Context
Like many other homes built in Janesville during this period, the Jeffris Home is constructed in the style of Italianate. It was built in 1862 and possessed the key features of flat roof tops, tall windows, and long porches.
Sources
Wisconsin Historical Society, Wisconsin Architecture and History Inventory, "David Jeffris House", "Janesville", "Rock", "Wisconsin", "19663".
Additional Information