Old Barracks Museum
Introduction
The Old Barracks Museum is among the more important historic sites in New Jersey. It was one of five military barracks built in New Jersey in the late 1750s to house British troops (in the winter) during the French and Indian War (1754-1763). None of the other barracks exist. As such, the barracks is the only extant and restored military building in the state dating to the colonial period. It is perhaps most famous for being site of the surprise attack on the night of December 25/26, 1776. The Continental Army, under the command of George Washington, attacked and captured the 1,000-strong Hessian (German) garrison stationed here in the battle known as the Battle of Trenton. The Americans suffered few casualties in the victory, which boosted morale and increased enlistment into the army. Visitors to the museum can immerse themselves in the history of the barracks through a variety of activities such as summer day camps and camp-ins for high school-age students. The barracks is a National Historic Landmark and has been a museum since 1914.
Images
The Old Barracks Museum opened in 1914 and was a key site of the Battle of Trenton, which resulted in an important American victory that boosted morale and encouraged enlistment.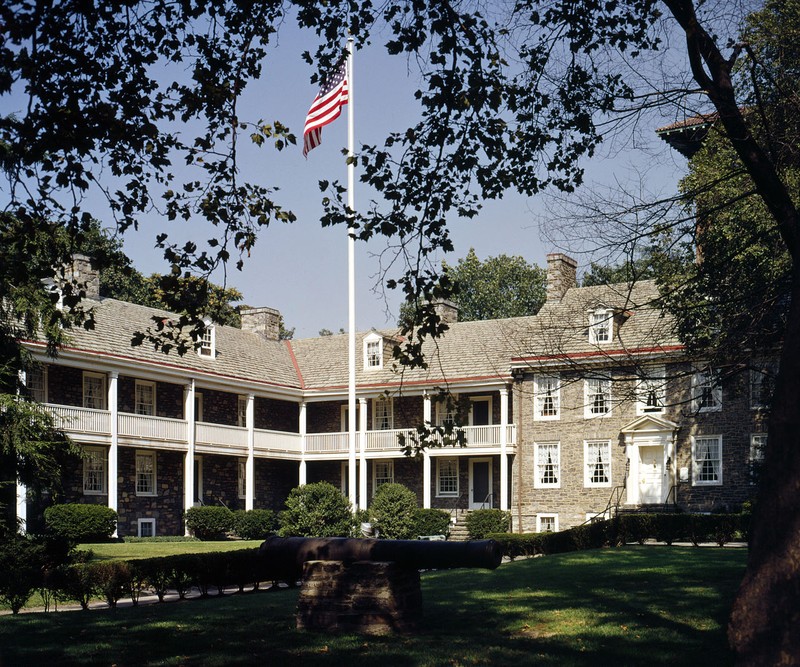 The Battle of Trenton as depicted by H. Charles McBarron, with the barracks in the background.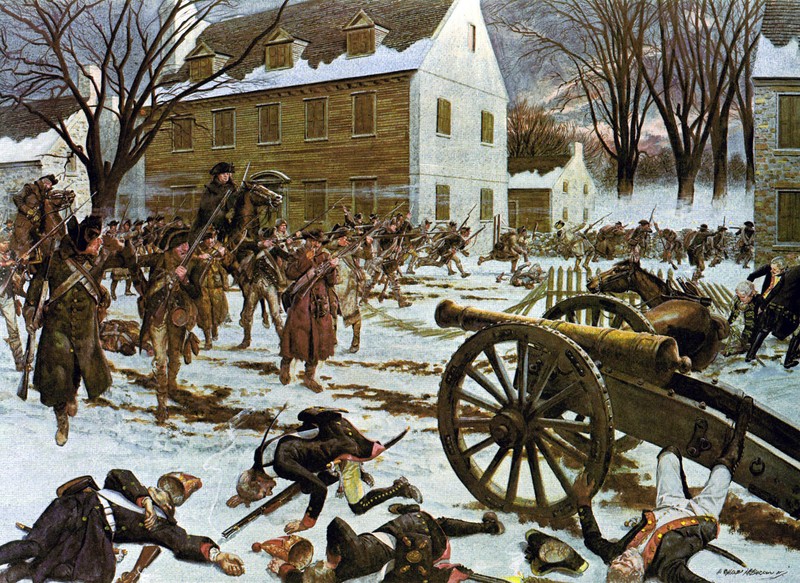 Backstory and Context
After the battle, the barracks became a hospital. A doctor named
Dr. Bodo Otto performed smallpox inoculations, helping
save the lives of soldiers who would otherwise have raised the already high number of deaths by disease (more soldiers died from disease than battle). This was the first mass medical treatment of soldiers in the Western Hemisphere. In later years the barracks became a residence for indigent widows, a single women's home, and boarding school. Trenton's first mayor also lived here. A portion of the barracks was demolished but the rest has been restored to what it likely appeared in Colonial times.
Sources
"History." Old Barracks Museum. Accessed June 22, 2017. http://www.barracks.org/history.html.

Snell, Charles. "Old Barracks." National Park Service - National Register of Historic Places Nomination Form. 101 Barrack Street. https://npgallery.nps.gov/GetAsset/33019e3d-b435-454c-abb3-420075ae2317.