Bainbridge Island Japanese American Exclusion Memorial
Introduction
On March 30, 1942, two hundred twenty–seven men, women and children — two–thirds of them American citizens — were forcibly removed from their homes by US Army soldiers and put on a ferry to Seattle's Bainbridge Island. These were just the first of nearly 120,000 other Nikkei — people of Japanese ancestry – who were exiled from their homes on the West Coast following Executive Order 9066. This action by President Franklin Roosevelt on February 19, 1942 was followed by Civilian Exclusion Order No. 1 on March 24, 1942. Together these orders and the actions of military and civilian leaders resulted in the internment of people of Japanese descent in Washington and throughout the West Coast. The memorial commemorates and honors the people involved — both those exiled and their island neighbors — and brings awareness of the powerful capacity of human beings and a nation to heal, forgive and care for one another.
Images
Bainbridge Island Japanese American Exclusion Memorial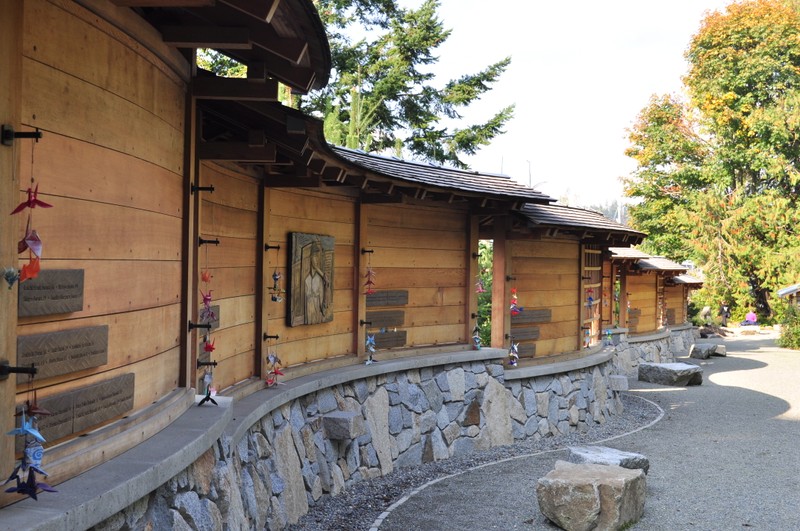 Backstory and Context
In 2000, the Bainbridge Island WWII Nikkei Internment and Exclusion Memorial Committee was formed with a partnership between the Bainbridge Island Japanese American Community and the Bainbridge Island and North Kitsap Interfaith Council. The two organizations have worked together in recent years to create a meaningful and site–specific memorial that interprets the history of Japanese internment and honors those who endured the experience of being forced from one's home, stripped of their property, and placed in an internment camp.



Additional Information